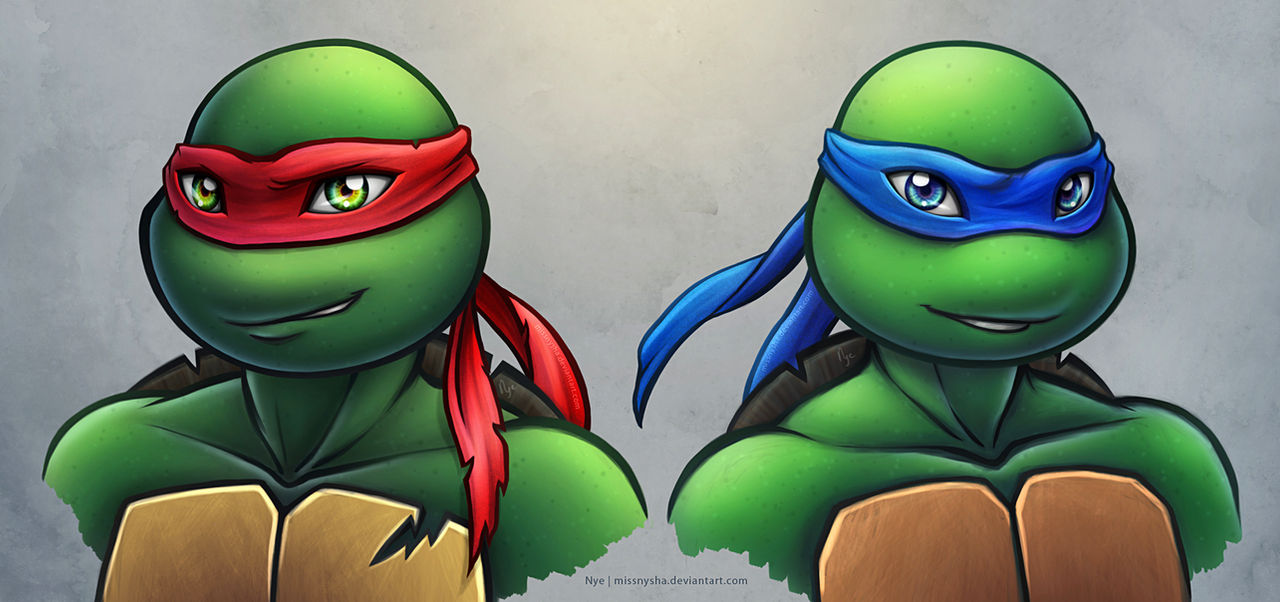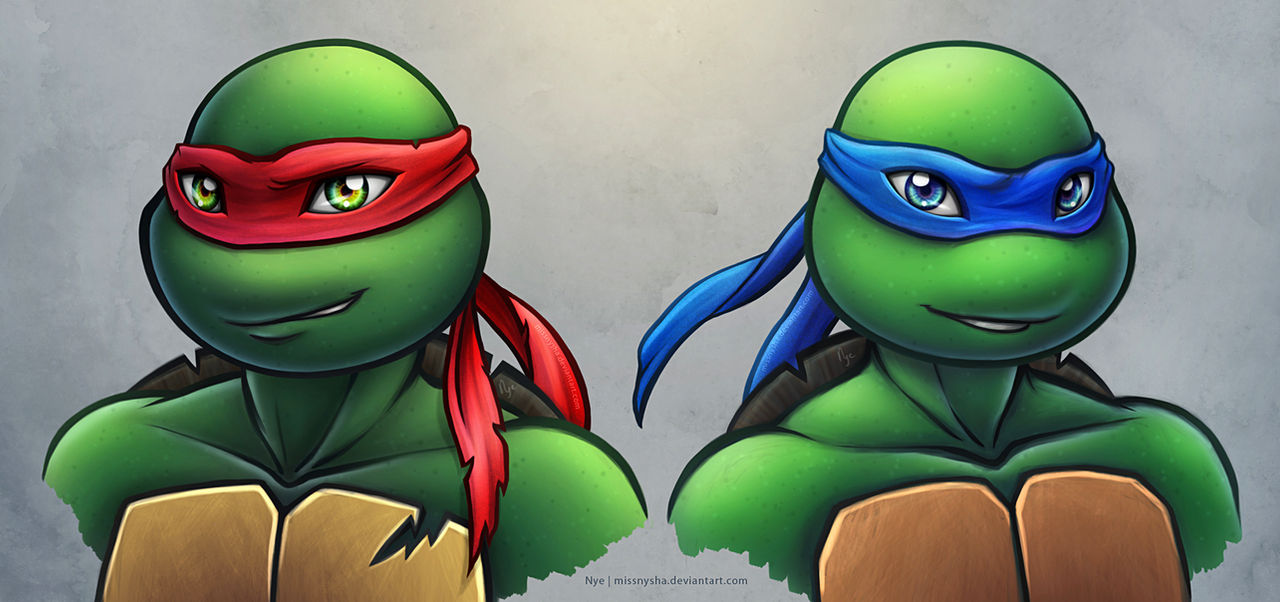 Watch
Surprise!! Something way different, but also going back to some of my college roots!

Decided to try my hand/style at the new Ninja Turtles for fun! (been following it for almost a year now! Raph is definitely my fav) This was actually my second attempt at drawing the turtles. :3
And this was actually an eye color experiment, so here are the 2012 turtles' eye colors: green (Raph) and blue (Leo). I have also made versions of Raph with amber and brown eyes, and Leo with gray and hazel. Message me if you want a custom edit with those variant colors!
Download to view at wallpaper size. You MAY use it as a personal desktop background, but you may NOT edit it, redistribute it to other aggregate websites, or make derivative artworks from it without my permission.
It's already on tumblr.

I have requests already to make another eye tutorial from this.
My first one is pretty old and probably way too complicated, made in 2009:
missnysha.deviantart.com/art/E…
Let me know which color variant/turtle you want me to "dissect"!

Created in Adobe Photoshop CS5, Wacom Intuos 3 tablet
Tutorial on Raph's eyes:
fav.me/d7a3afu