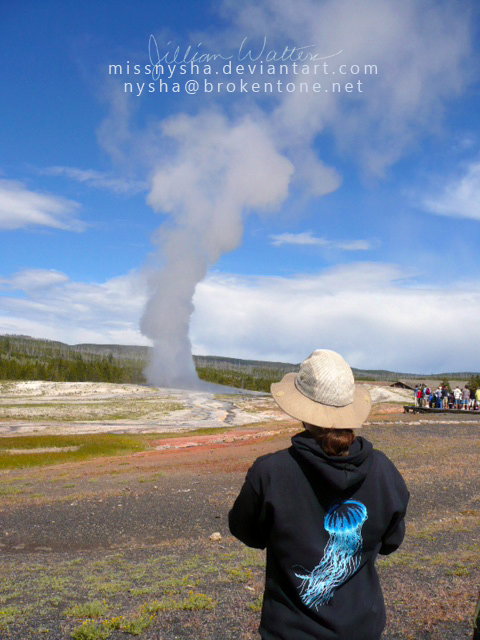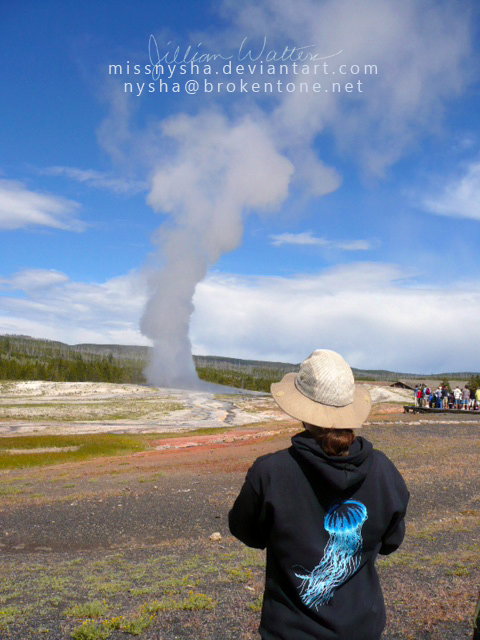 Me viewing the last spurts of Old Faithful! And yes, I am wearing the MAOS shirt I designed.
[link]
Watched it from a distance to escape the crowd of people.
The hat was necessary because it was raining earlier and then it cleared off to bright sun.
Mom took the pic.