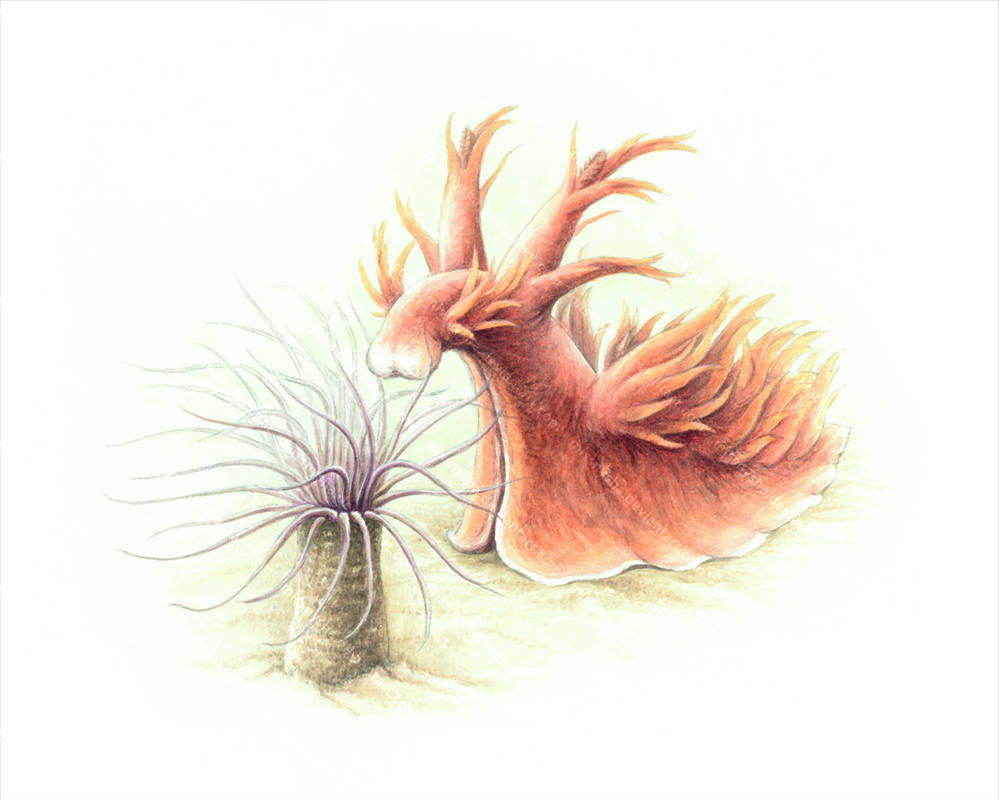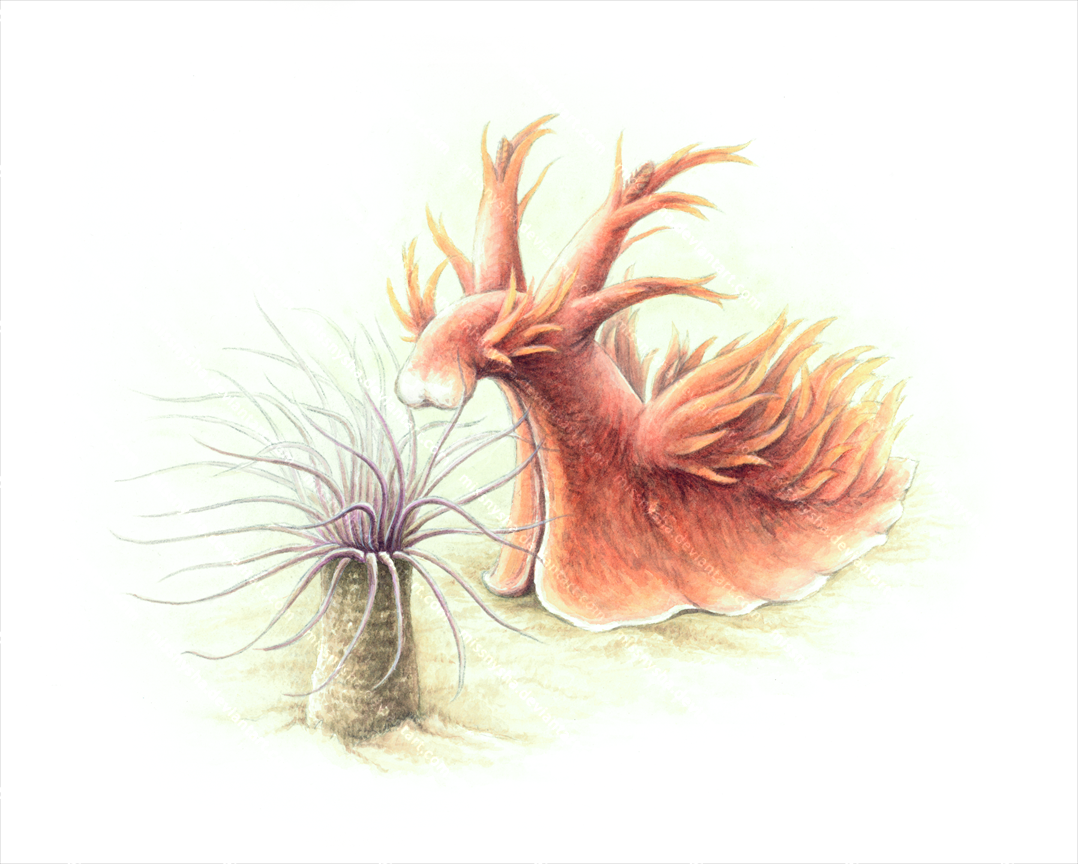 Watch
Another nudibranch piece! These guys have so much character. Just look at his little :3 mouth! He looks like a flaming dragon with a cute cat face haha.
Here is a
Dendronotus iris
pouncing onto an unsuspecting tube dwelling anemone (
Pachycerianthus fimbriatus
) to eat it!
Inspired by videos of it attacking the anemone here:
[link]
and
[link]
Painted in watercolor. Kind of a different style for me. I rather like the airy children's book quality to it. :3 Didn't scan so well picking up the subtle colors though. Got lots of practice painting washes of wet into wet to get gradient effects. I also built a full clay model of this scene to get the perspective and composition.
Art copyright me. For my portfolio display only; please do not use without my permission.

I think I just found out the exact animal Slugma was designed after.

Reply

Aww..it's so cute. Nudibranchs are the best aren't they?

(Uh oh, i'm being a 'nature nerd' again...)
Reply

lol what a cutie

Reply

Nice illustration, and loved the first link

Reply

Glad you liked them! :3 The videos are quite interesting to watch. Especially because these guys are essentially blind too - they have to find their way through touch and chemical signals instead.
Reply

sorry for the typo, I actually meant SEAMOOSE!

Reply

That looks like the slug-version of a moose

with these "antlers" and even the "hanging nose"...
Reply

Hahaha, that's a new one! XD

Thanks!
Reply

thats cool!

Reply