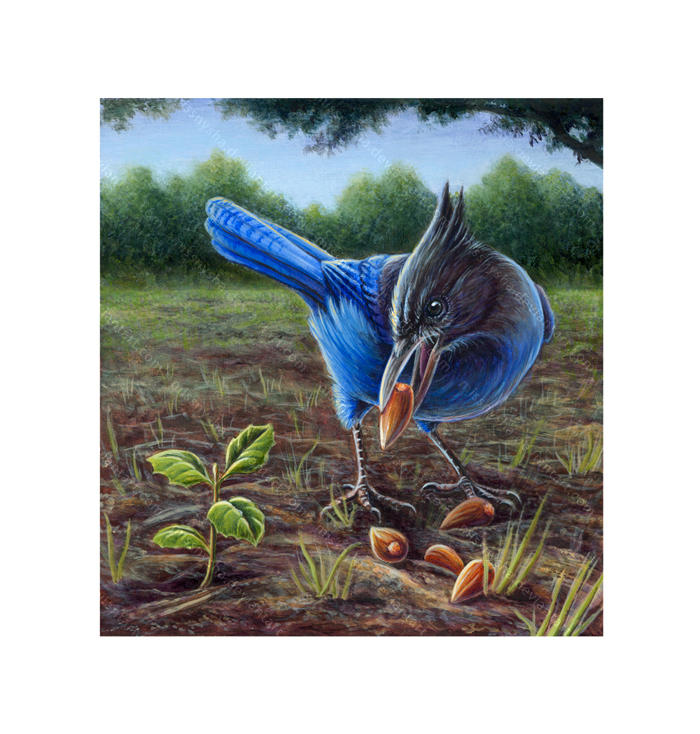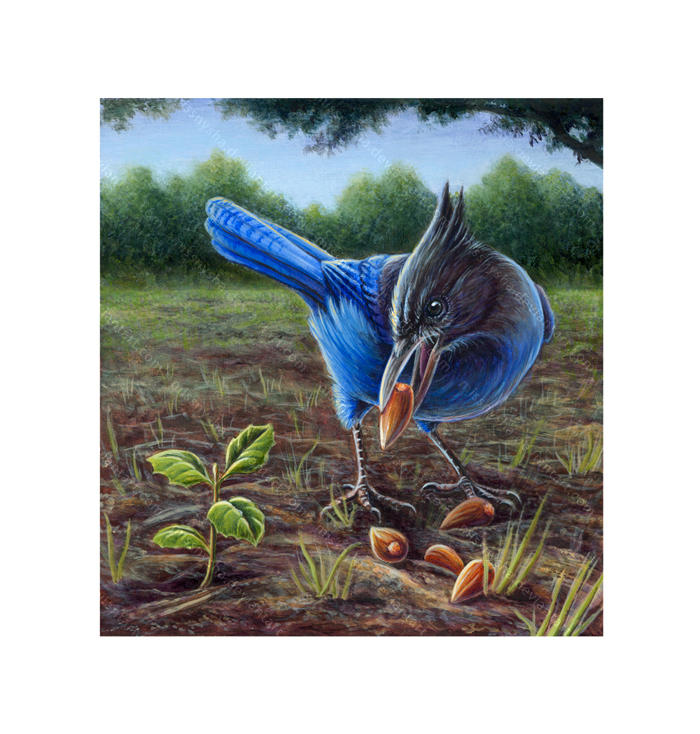 Watch
Acrylic scene assignment! On illustration board.
This depicts a Steller's jay in the process of retrieving some of his cached acorns...but one "got away"! Forgotten acorns buried by jays are one of the oak tree's most effective means of seed dispersal. Otherwise ones that fall and sprout directly below the parent tree typically die.
I built a clay model based on photos of Scrub jays to get the pose and perspective, took photos of my own yard dirt, and then went around hunting in my yard for oak sprouts to dig up (found a bunch actually).

Art copyright me. For display only. Please do not use without my permission.

There's just something about this painting that I like!
Reply

beautiful. You sure went a long way to find references! That's so cool!
Reply

Perfect, this makes me smile.

Reply

Nice illustration work, and it's also cool that the figure is active, and not a frozen portrait

Reply

Wow, I love it! You put a lot of work into this and it definitely shows!
Reply

Awesome painting, this is a great illustration of the relationship between the jays and the oaks

Reply