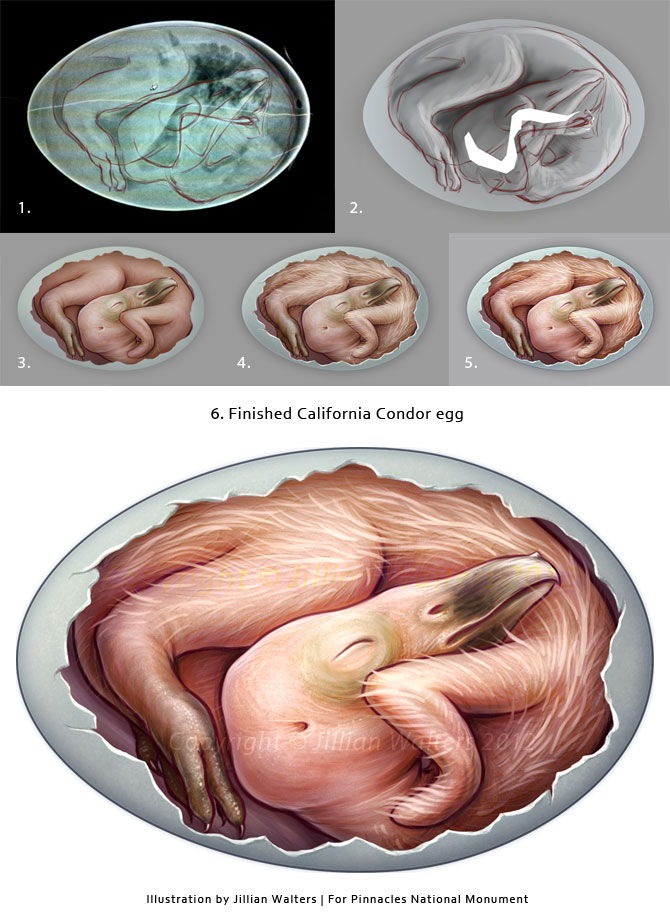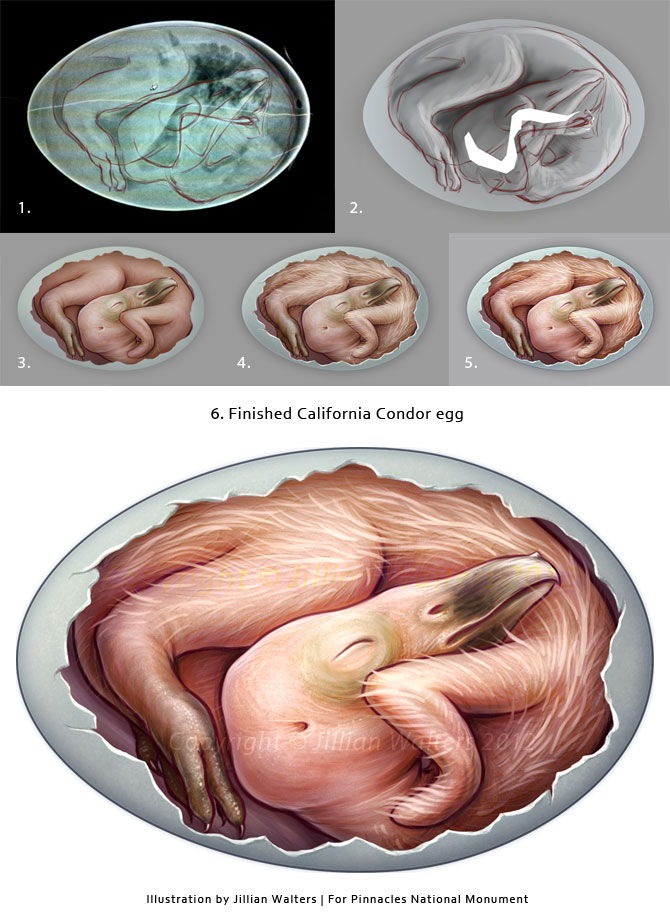 Watch
This is one of the projects I did for Pinnacles National Monument - to illustrate a cross-section of a baby California Condor chick in the egg just before hatching. The style is more graphic so that the chick doesn't look so much like an alien old man!

Here I also show the process steps in its creation, and you can see the main reference they gave me was the x-ray image at the top left, which I studied for many hours and used as a base for the illustration. I had to adjust and rearrange some body parts, like the wing, to show certain features better. I also referenced a ton of other photos for the colors and textures. The process was very long and tedious, but was a fascinating study too.

I'm glad they like it!

Art copyright me. Also property of Pinnacles National Monument. Do not use for any purpose.

beautiful work, i like it a lot
Reply

Amazing illustration! I really admire your ability to do scientific illustrations like this, extrapolating from a reference to get a high quality and accurate depiction

Reply

Thank you very much!
And yeah, that's pretty much the essence of doing a lot of science illustrations - many times you also have to merge several references together like Frankenstein to get an accurate base! XD
Reply

Haha yeah, I tried it a couple months ago with an endangered tragopan - couldn't find any good and free photo refs so I just put together a bunch of photos in my head

Reply

awwww I love all the carnivorous birds! Not only the eagles
Reply

That looks incredibly gross!

HAHA! But you amaze me with your skills! Great job

You are master
Reply

You did a fantastic job!

Reply