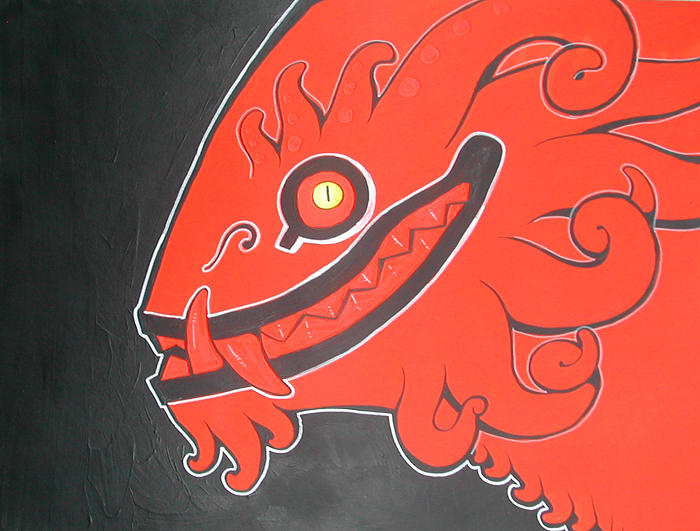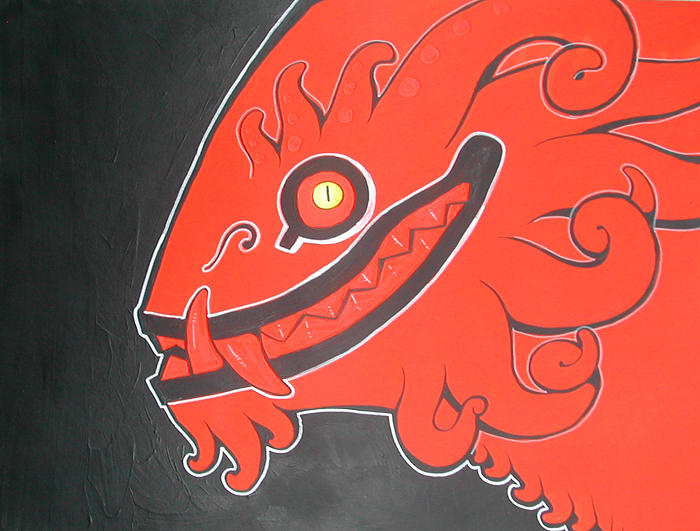 Watch
He's 15" x 20" and is $40 if anyone wants to give him a home!

He's got some cool day glo colors on his teeth and eyes...but I left my goood camera up in chicago, so i have to use my old beater coolpix.
The owner of this deviation has disabled comments.