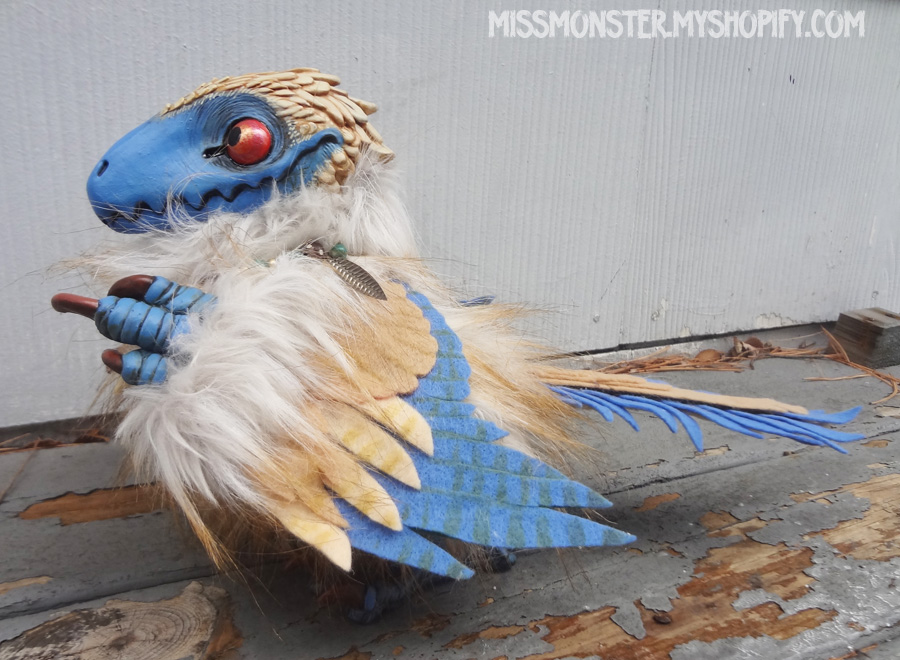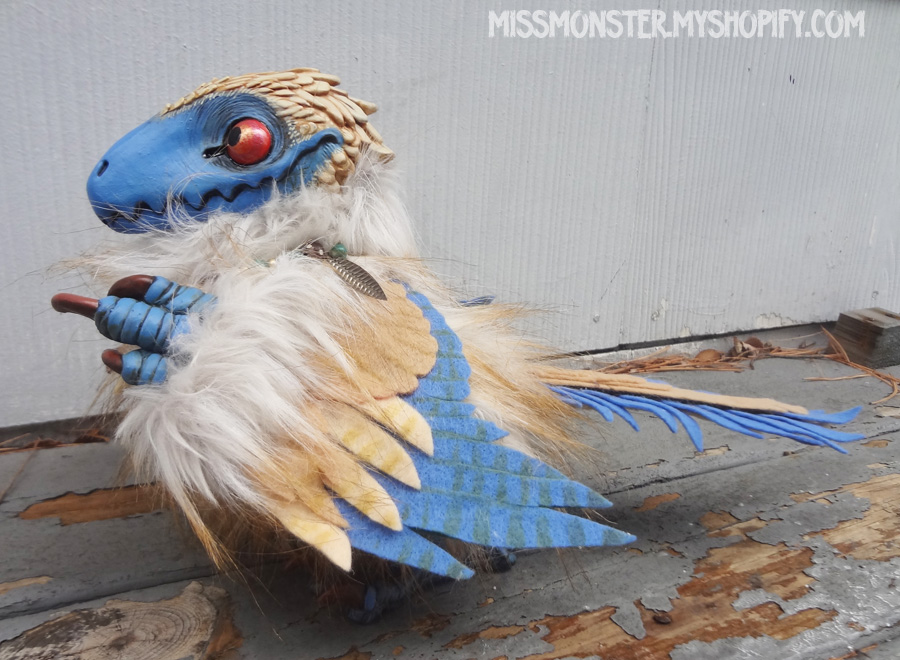 Watch
Klaus is up for auction!
cgi.ebay.com/ws/eBayISAPI.dll?ViewItem&item=300846691753
Here is Klaus the Archaeopteryx! He's not the brightest bulb but he's really sweet and cuddly. Klaus just wants to perch on your foot while you work at your desk or nap on your shoulder. His favorite things to eat are wooly caterpillars with a side of chutney. Despite Klaus being a little dim he's very very fierce when it comes to defending his favorite person! He can give a pretty nasty bite when he feels like you are in some trouble.
Klaus' necklace has a fossil shark tooth with fossil garfish scales plus buffalo teeth, wood , brass and horn beads.
Klaus is 8.25" ( 21cm) tall when standing on his feet.
This is a handmade, one of a kind piece of art. The face, claws and feet are an original sculpt cast in resin that is then hand painted. Each cast piece is sealed with clear coat. The body is a soft, non articulated floppy style stuffed with soft polyfill and plastic pellets in the bottom. Faux fur body with stiff felt wings/tail with hand painted accents. This doll stands up well on his own two feet.
Every one of my dolls comes with a signed resin monster face medallion tag marking it as one of my one of a kind critters. These dolls are meant to be petted and cuddled a bit but please treat them with care. Wipe the face or paws with a slightly damp cloth to clean any scuffs or dust. They are not rated for young children!
I do not take commissions for dolls or any other custom artwork. Please do not note me. Thank you!

The owner of this deviation has disabled comments.