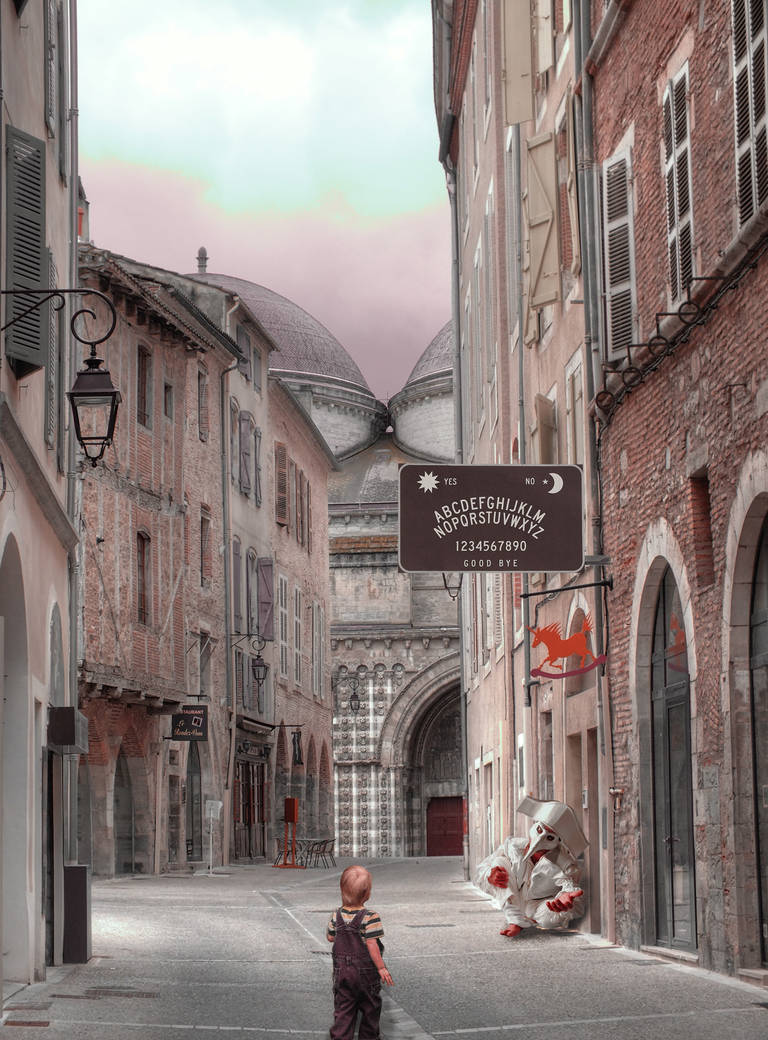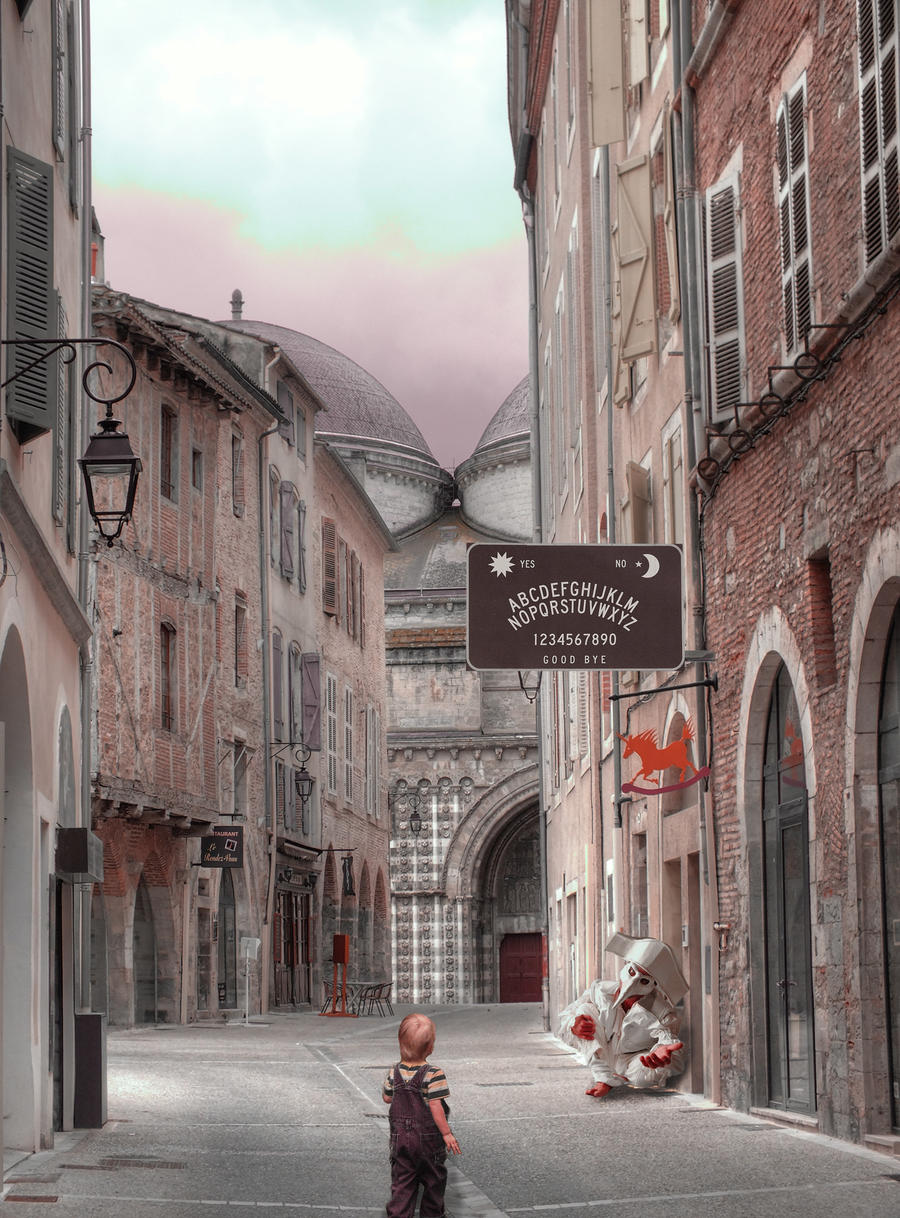 Watch

The background you picked was really good, it feels almost magical. I like how you set the child in the middle of the street. You have to watch your shadows a bit though. You did well with placement of the people, but the shadows you drew under them are a little off putting. The man in white feels like he's floating a bit because of the shadow, and the shadow the little boy casts would be behind him, not in front given the lighting of the photo. Anyway, I like the concept, I feel like it was well put together.

Reply

Great colors, beautiful work.
Reply

Wonderful composition,details & atmosphere
Reply

Thank you for your kind comment <3
I appreciate it a lot

Reply

Very nice work. Is this child inside of a dream or something?

Reply

Thank you <3
I leave it up to other's and what they see in it.
I do of course have my own idea on the work as well

Reply