I've been asked by a lot of aspiring artists how I got into 3D and game art in general. So, here's my experience and what I've learned that'll hopefully provide some good advice.
First off, I've always been a fan of video games. When I was about 5-6 years old, I would go to my neighbor's house and play Super Mario Land and Tetris on the Gameboy and would later run home to play more on my SNES. My parents are both talented artists in their own ways (my mum is an impressionistic oil painter & my dad is a musician/photographer/graphic & web designer) that greatly influenced my choice to become an artist and they still inspire me today.
As I got older, the game that really stuck to me was The Legend of Zelda: Ocarina of Time. I loved everything about it, and it's what really got me interested in art.
Throughout middle and high school, I started drawing, practicing photography, writing, writing music, and messing with graphic design in my free time. I spent a lot more time alone in my room creating art than I ever did with friends.
I went to a small community college in fall 2008 to start a degree in Graphic Design (this is also where I met my boyfriend
!) In high school I went through a big phase of designing icons for Live Journal and my parents convinced me it would be the safest route for a career. By the end of the first semester, I realized I was more interested in the 3D Animation major Cody was in and would make a more enjoyable career path. I switched majors and braced myself for the awesomeness. Then.... I was face to face with 3DS Max. With a combination of my struggle to grasp the software and poor teaching, it resulting in me failing the class. Due to my struggle, I decided to look for help outside of school.
A group of friends introduced me to the 3d art forums online. Within weeks I was entering small challenges, conversing with professionals, and learning the workflow of 3d game art. It was great, but at the same time, I realized I was throwing away my money on school. I barely passed any of my classes, lost my scholarship, and was put on probation to raise my GPA. I struggled for the next two semesters and was forced to drop out.
After leaving school, I spent many months practicing. I had some pretty bad jobs, ranging from cleaning in an old folks home to sitting at a table in a kitchen, counting out tips for waiters at a hotel. It's easy to get discouraged when you feel like you can never make it, but never doubt yourself.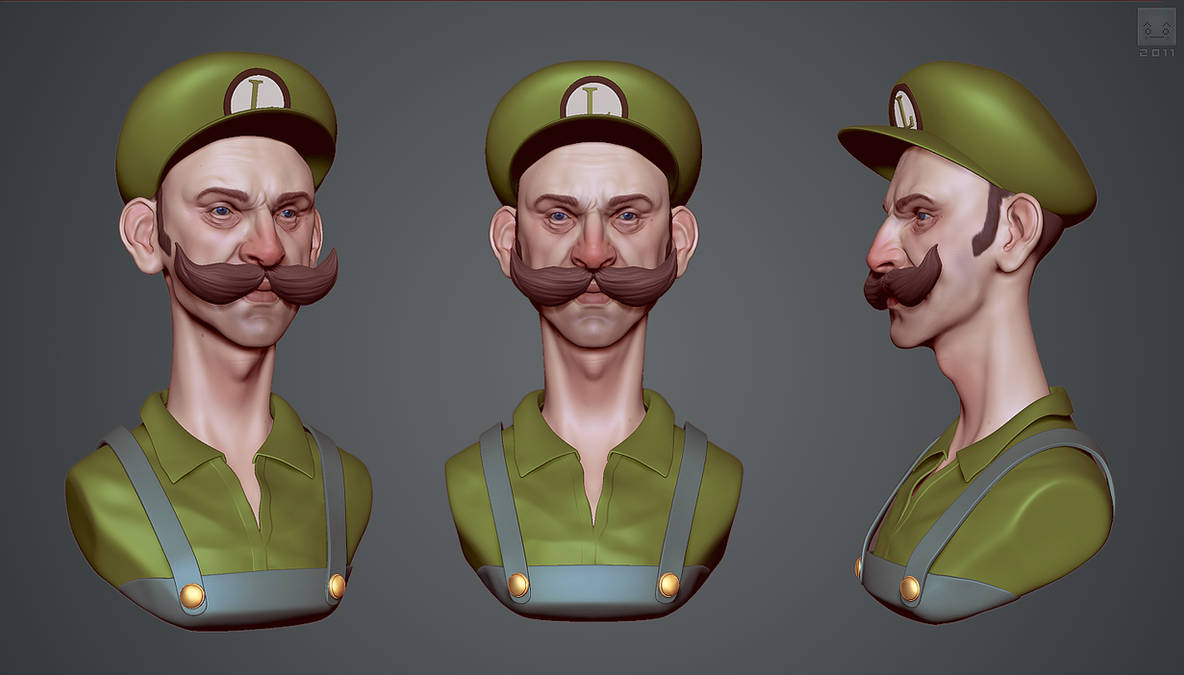 About a year and a half after dropping out of college, I finally caught a break. I was given an opportunity to take an art test and fly out to southern California for a 3d Character Artist interview! I was so ecstatic that I worked day and night on my art test 'til the day it was due. It was an amazing experience. The first time you walk into a game studio is so epic and overwhelming at the same time. I felt like I didn't deserve to be there, but it goes to show that hard work rewards hard workers.
The interview went great and when I got home, I was prepared to move across the country. A few days went by and news came that I didn't get the job. It was heartbreaking but I swear I hit a jackpot within the next 24 hours. The same day, Cody and I were hired as Contract Artists for Vigil Games. We MADE IT!
These jobs helped me realize the type of artist I wanted to be. Not only that, but we were found by a professional member of the Polycount community. I learned and applied all the feedback I received and in a few month's time, I learned more in a month than a year on my own. But all things come to an end...
9 months later, Vigil had a massive layoff. We were given 2 weeks' pay and had to leave the office on the same day. It was horrible and emotional not just that I had lost my job, but the fact that I wouldn't be working with the same group of people. But as soon as all that happened, we immediately got in touch with the Polycount community and began creating again.
Some people from Riot Games came down and held a dinner with all of us who lost our jobs. One of those people was someone we looked up to on the Polycount community and he offered us both an art test. We went home immediately that night and began working. Within the next few weeks, we landed our next jobs at Riot Games which would last us an amazing 4 1/2 years!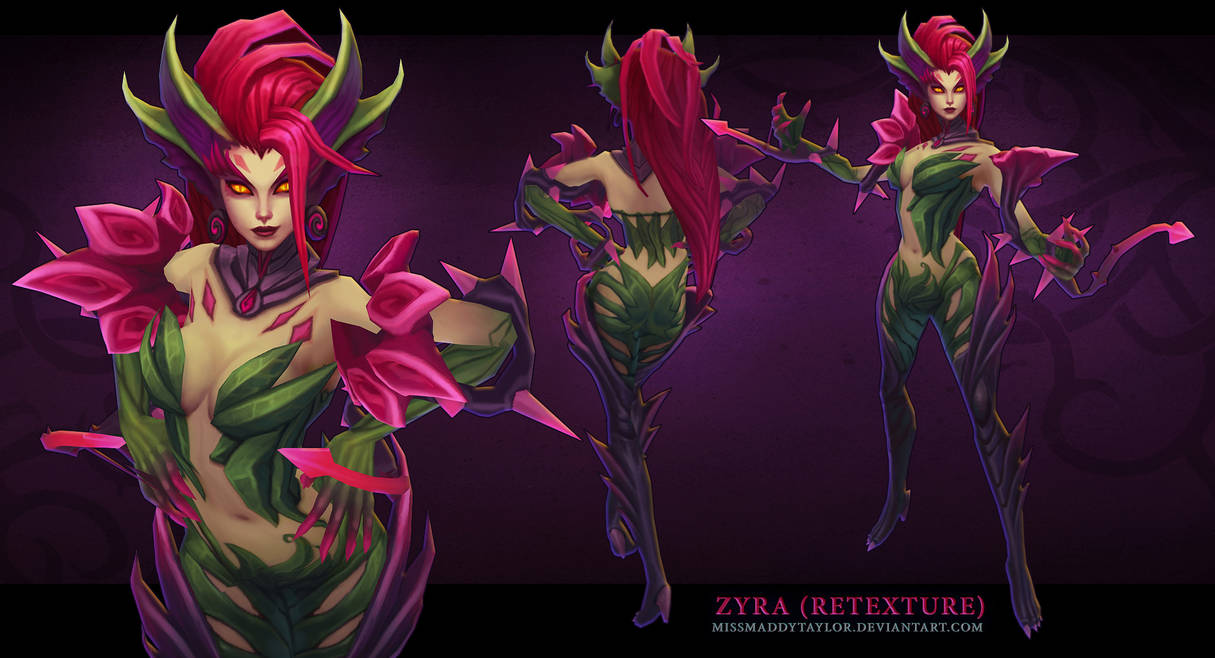 In that time, we met many new people and grew into mid-level artists. We've even gotten good enough to the point where we were asked if we'd be interested in mentoring other artists with what we knew. It was such an amazing place to work and an inspiration for us still to push ourselves even further. And so on the side of our jobs in 2013, we began developing a small game idea...
And then in September 2016, Cody and I left Riot Games to work as freelancers and focus on building our own game company - Thar Be Monsters!
Thar Be Monsters is a company we created after we had started up our own game idea called
Blubber Busters
- a sci-fi action platformer we're currently developing a slice of! Initially, after our leave at Riot, we launched a Kickstarter for the game with a proof-of-concept demo (mainly to demonstrate to publishers that we could make a game at all.) Unfortunately, we ended up canceling the campaign before the end because we would clearly not reach our funding goal - but we did receive a TON of amazing feedback and exposure that's helped us push on and continue development to this day. We're currently working on a real slice of the game with way more content in hopes that we can get the full game going sometime in 2018.

Blubber Busters went through another campaign to raise funds at the end of 2019, but unfortunately, there wasn't enough hype left in the project to get it funded. It helped me learn a lot about game development in general and managing a team and I'll never regret that. But onto new and better things!

It is now mid-2020 and a lot has changed since my last update. I'm working at Yacht Club Games as a 3D Artist!

I've been working at YCG for a few months since writing this and it's been so welcoming from my team and for my mental and physical health. Working as a freelancer for 3+ years in California was definitely not a smart choice (from the cost of living alone), but it gave me a lot of time to focus on improving myself. In those few years, I did a 30-day drawing challenge and drew almost daily, created some of my most recognized original characters, sculpted and worked with a manufacturer to produce a figurine prototype, created prints, an artbook, pins, and other merch & tabled at Anime Expo, and improved my sculpting abilities. I made connections and friends that have changed my life and even drew enough courage to get my first tattoo! I can honestly say that I haven't been this happy and hungry to grow since I was practicing to get in the industry.


Now-a-days, I'm learning more about 3d printing so that I can print and mold my own work (maybe even airbrush it?) and working on a second sketchbook, merch, and various pieces of fanart.

...more to come soon!
Art requires skill, skill requires practice, practice requires effort, and effort requires you to put that pen/pencil/paintbrush/whatever in your hand and use it!
If this is what you want to do with your life then make it part of your life. Post on the forums, participate in art challenges, talk to other artists and professionals, learn from tutorials, and always create. Every time you practice your craft, you will improve.
Don't make expectations of yourself. Your work will evolve and over time you will see change.
If you want to know anything else or any other bits of advice, feel free to leave a comment!
Stay positive, practice, and make art!