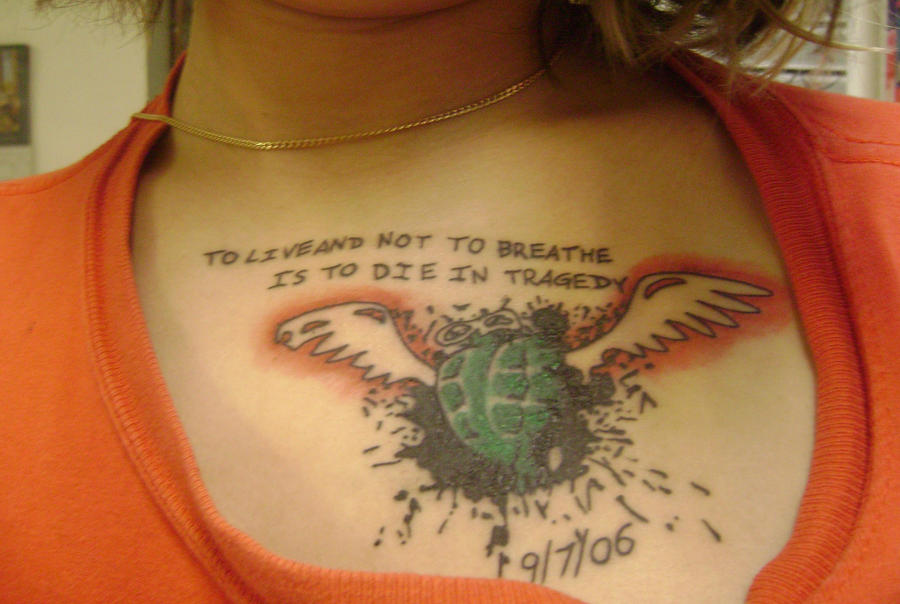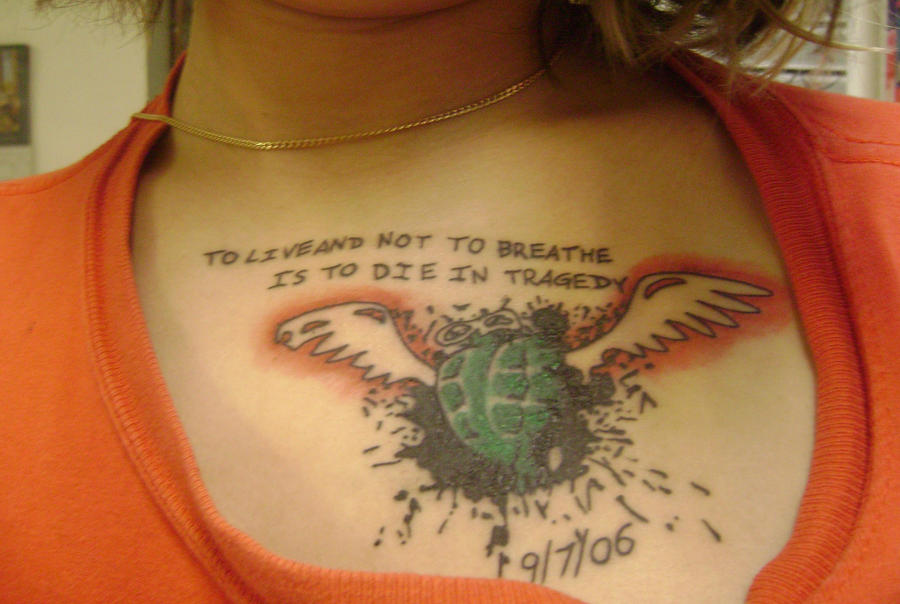 Well Ive been talking about getting this tattoo for about 6 years but the design changed about 3 years ago. Green Day is probably the greatest and most influential band Ive ever listened to. They were there for alot of the bad times and have always been like my own personal anthem lol.
Im the rebel in my weird OLD person family so :]
I added the paint splat to the heart granade with wings and added lyrics from Jesus of Suburbia " To live and not to breathe is to die in tragedy"

then the date at the bottom is in honor of my dads passing.
<3 Green Day