Brought to you by Super Editor

Closed
You are always welcome to draw something for Stella, but I'm no longer offering art back. She is better now.
Please consider

ing this journal if you support it; it may get more exposure, which would give Stella more art.
...So, as my scrap-watchers know, my little sister Stella is sick. (I mentioned it
here
for those who wanted to leave her a comment.)
Well, her cough worsened and today she is in the hospital with Dad. Her fever hit 105 degrees Fahrenheit, but it is lower now and she is getting the best care that they can give her. It's pneumonia again, and she'll probably be in the hospital for several days before she can come home.
Among other things, she took her tablet with her, so she has internet access—i.e., I can e-mail her a link to this journal.
Edit: Stella's internet access at the hospital is not very great, so she will be seeing all these pictures when she arrives home! Dad believes that she will come home tomorrow (January 3rd). ...Yes, it keeps getting moved back a day.

However, her lungs are at least 3/4 clear, so if all goes well, she might be home tomorrow morning!
If you leave a comment with a Stella drawing for Stella, I will draw you a chibi or a Muro drawing of your choice.
Note me after you've drawn your picture and ask me for whatever you'd like. Please keep it fairly simple; I will (hopefully) be drawing pictures for lots of people!

Please provide references of any OCs.

If you'd prefer to write me a reference, my
chibi commission form
will cover all the details I'd need.

If you're asking for a Muro drawing, please tell me where you want me to leave the comment. For example, I could leave it on an old journal of yours, so that you could always find it easily. Just drop me a link!

Chibis and Muro drawings take about 20 minutes each.
Edit: I recommend you ask for a chibi. My Muro skills are... not exactly fantastic.
Things Stella Would Love to See

Christy
Age: 6
Eyes: brown
Height: very short
Personality: cheerful, friendly, loves to play with her dolls and sing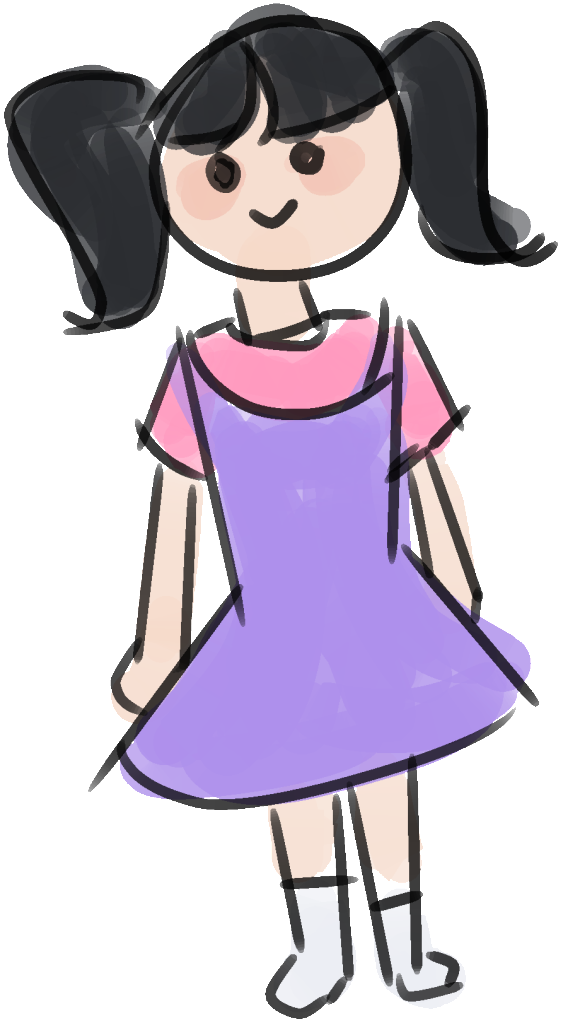 Amirra
Age: 12
Height: very short
Eyes: blue
Personality: quiet, kind, helpful, wise; loves to read, do magic, and play flute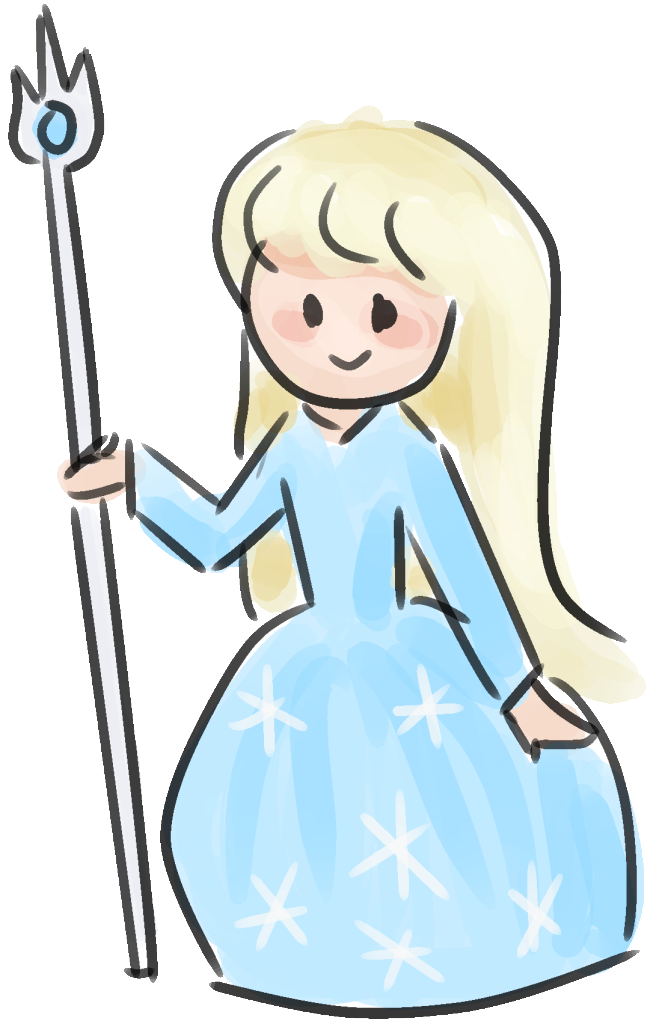 Athryl ("Teddy Bear")
Stella loves "Teddy Bear." During our babysitting playtime, he is unfortunate enough to be represented by a Playmobil child, which makes him toddler-sized in comparison to the other characters. This has convinced Stella that he is four years old, although he insists that he is older.
Age: Four (in her universe)
Eyes: blue
Clothes: whatever you want
Height: the size of a small child
Personality: shy, intellectual, loves to read and build robots, scientific genius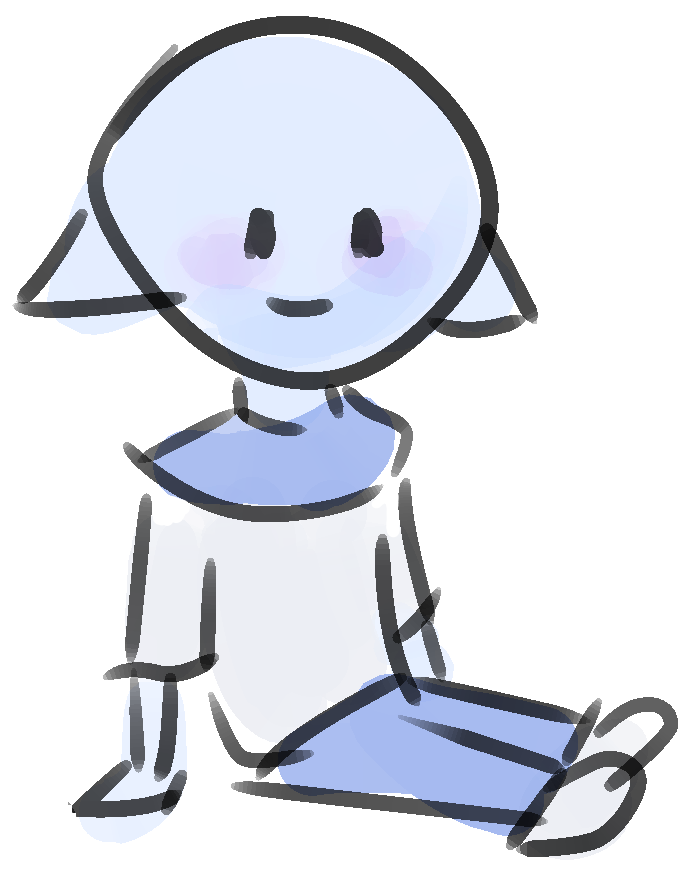 Princess Rose
Princess Rose is Stella's Mary Sue.
Age: 16
Eyes: brown
Hair: long, brown, braided into pigtails
Clothes: prefers pink and loves princessy dresses
Height: very tall
Personality: outgoing, cheerful, loves to sing and dance
Boyfriends: Princess Rose has gone through at least 20 boyfriends. The most recent one is George. He is tall and has black hair. He likes to hug Princess Rose and dance with her.

Bruk
Bruk is on Santa's naughty list. Stella finds it very funny whenever he has bad luck (you know, like if he falls and lands in a trash can), so feel free to do something silly!
Eyes: brown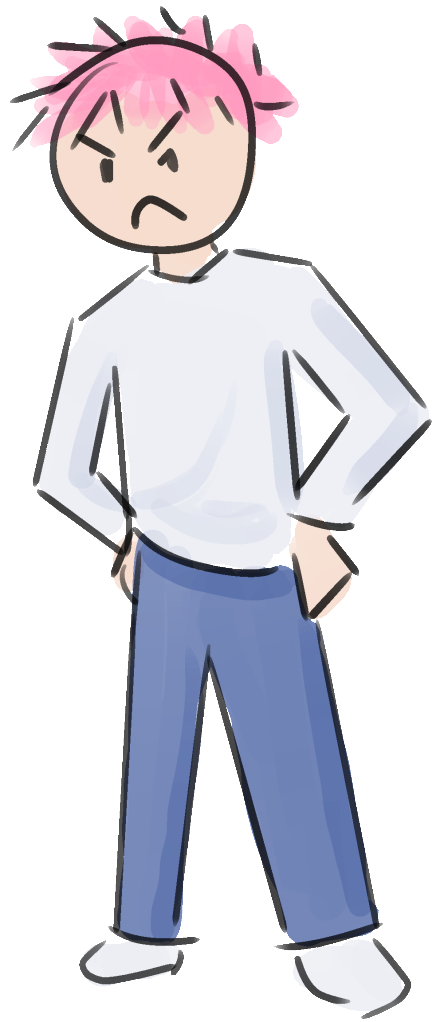 Stella
Stella has short blonde hair that she wears in a ponytail or pigtails. She has bangs. Her eyes are blue and her glasses are pink.
Age: 12
Eyes: blue
Clothes: cute
Height: short (because she is 12)
Personality: cheerful, energetic; she loves to sing, dance, and play with toys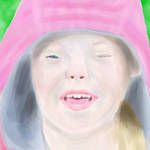 Ironically, I drew her this portrait when she went to the hospital last year.

Snow the Cat
Snow is a white kitten with blue eyes who belongs to Stella's characters. DO NOT leave cookies in the same room with her! ...At least, not if you ever want to see them again.

Hannah Montana
Stella idolizes Hannah Montana and would love to sing like her. She watches the show over and over on Netflix.

Curious George
Stella loves the books and the TV show.
Important Tips

Zoom in on your browser to zoom in on a Muro drawing.

If you don't like Muro,
you're welcome to draw on a different program,
post your picture to scraps, and link to it here.

Stella will see all your pictures soon.
I may not be there when she sees them, but I bet she'll have a big smile! She loves to look at pictures of our characters. If you'd like, you can write her a message in your comment and tell her a little bit about your picture.
This is a strange request, but
this journal is for Stella and not me,
so I'd like you to address your comments to Stella. I'm fine; I need no attention. So I'd rather you tell Stella that she's a cutie than express your sympathies to me.

I may answer your messages a little late. Since Dad is gone, I need to do more work around the house and keep Mom company. (I sleep in a loft, so I got to stand on a chair and try to make my bed after Dad had washed them this morning... good times.

) Also, I want to draw Stella a huge picture for when she comes home! My replies may be a little late, but they definitely will come.
Anyhow... I can't wait to see what you draw. You all are going to make Stella
really
happy. So thank you. This means a lot to me.

Edit: If you take commissions, please let me know!
FARTYTREEFROG
* gave me 2,000 points, all of which are for Stella. I would like to pull together a huge project (which would involve me commissioning lots of artists) to spend those points! If you're interested, send me a note and I'll notify you when I post more info this week.
*He did this out of the kindness of his own heart because Stella is sick; please don't beg him for points.


Drawing actual humans is not by any stretch of the imagination my strong point, but here is my attempt! It's Princess Rose

[link]