Please stop calling me MissLuckychan, that's just my screen name inspired by a Pecola character. My name is Jennifer, so just Jen or Jennifer of J. Nothing else.
Jennifer is:
-prone to being upset
-prone to trying to be nice
-prone to making mistakes cuz they're hoomin
-relationship status: ???
I am a fan of Sakura Haruno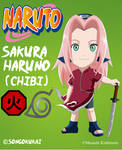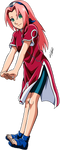 She's the character I can relate to, so she's got a place in my heart.
WARNING: I have yet to perfect controlling my emotions

I just don't have alot of social skills... Please don't try to make me have them... I don't really want to be involved too much
IRL friends: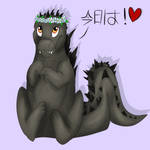 <---- best monster is Godzilla!
:thumb204027872: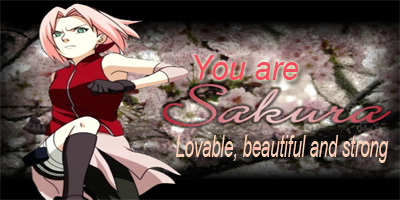 What Naruto Girl Are You?
Hosted By theOtaku.com:
Anime
I don't do requests or commissions. Sorry.
Current Residence: At home...
deviantWEAR sizing preference: I'm a proud plus sized, (relatively proud) that's all I can say
Favourite genre of music: Pop, Techno, DUBSTEP, random, sometimes emo, Rock, whatever gets my creative juices flowing
Favourite photographer: I dunno.
Favourite style of art: Anything that Catches my eye
Favourite cartoon character: Too Many... But the best of the best to me is Sakura Haruno
Personal Quote: When you can't go up or down, try going sideways
Favourite Visual Artist
LittleRedToyota, EsquimaltNanaimo, fungalzombiex, jostnic, Vincent Van Gogh... just to name a few.
Favourite Movies
Paranormal Activity 1, TLETC 1991, Black Panther, Zootopia, Ghostbusters 1 & 2, Juno, Rocketman (too many more)
Favourite TV Shows
Star vs, Steven Universe, The Bold and the Beautiful, Thomas and Friends, Death Note, Aggretsuko etc
Favourite Bands / Musical Artists
I prefer the songs over the group or singers, idk why, I am just kinda that way. Except Elton, he's the best
Favourite Books
Death Note manga, Trust Me I'm Dr. Ozzy, Rail Fan Guide Volume 2(CP Edition), and How To Do Everything by Red Green
Favourite Writers
I don't have favourites though, I just like the literature itself
Favourite Games
G-Mod, Sonic Adventure, The initial 3 Sly games (PS2), Pokemon Blue Silver and LeafGreen, Sims 2, Merge Magic
Favourite Gaming Platform
Wii, PS2, SegaDreamcast, Game BoySP, computer, cellphone
Tools of the Trade
Art pens, paint, gel pens, pencils, alcohol-based markers, anything you can draw, write, or colour with I guess
Other Interests
Art, poetry, trains, anime, videogames, music and writing