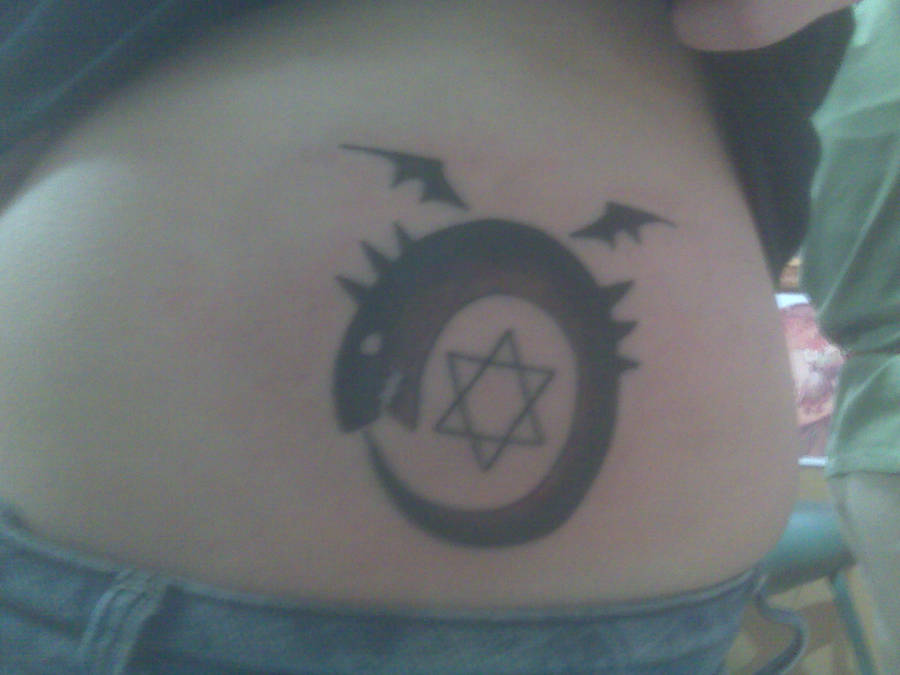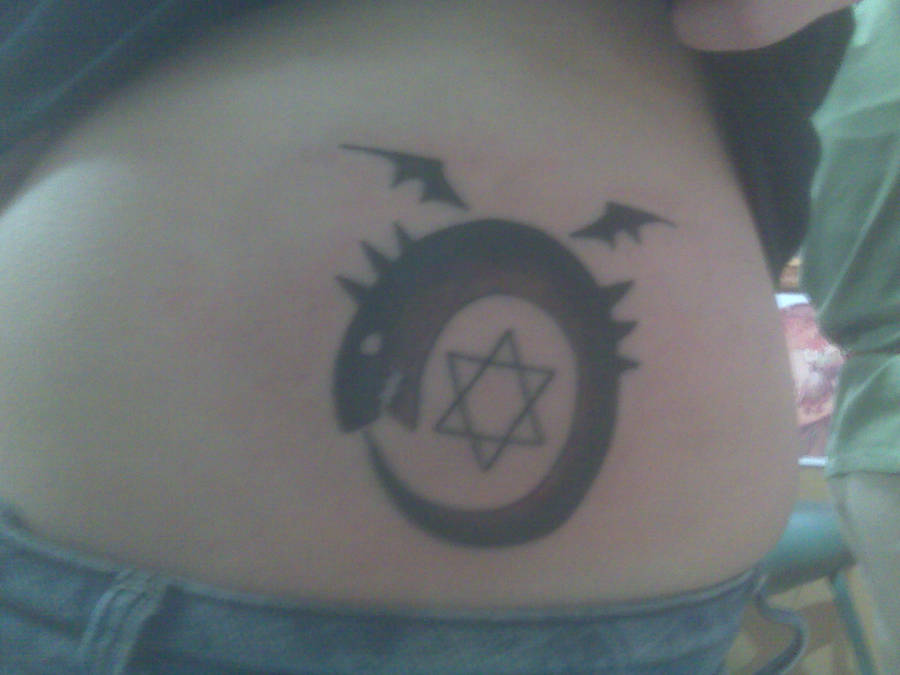 Watch
My new tattoo. Please read before you comment (especially stupid comments).
First off, yes, this is the Ouroboros from FMA. Second, I got it tattooed for the meaning not for FMA. (Obviously it means a lot to me, since my name does have 'Ouroboros' in it)
Symbols:
1- The serpent eating its tail is an alchemical symbol called the Ouroboros. It represents eternal life and the circle of life from death (life from devouring its own tail).
2- The Hexagram, when surrounded by a circle, means "Divine knowledge" ( the knowledge of eternal life) or "Divine mind"- (the counterfeit wisdom of a God). Also, in alchemy, it was the symbol for the combination of all 4 elements (water, earth, fire and air).
3-The winged serpent,in alchemy, represents unity and balance.
EDIT: In Cobb, Ouro means "King" and in Hebrew ob means "Serpent"
TL;DR= Eternal life, knowledge and unity.
P.S: The inside isn't supposed to be red. When it heals it will go from black to a gray wash on the inside. I wanted it to be kinda unique to me, not just a FMA copy. I'll have a better picture when it heals.
Date: February 18th, 2010
Time: About 1 hour
Where: Beloved Studios in MN