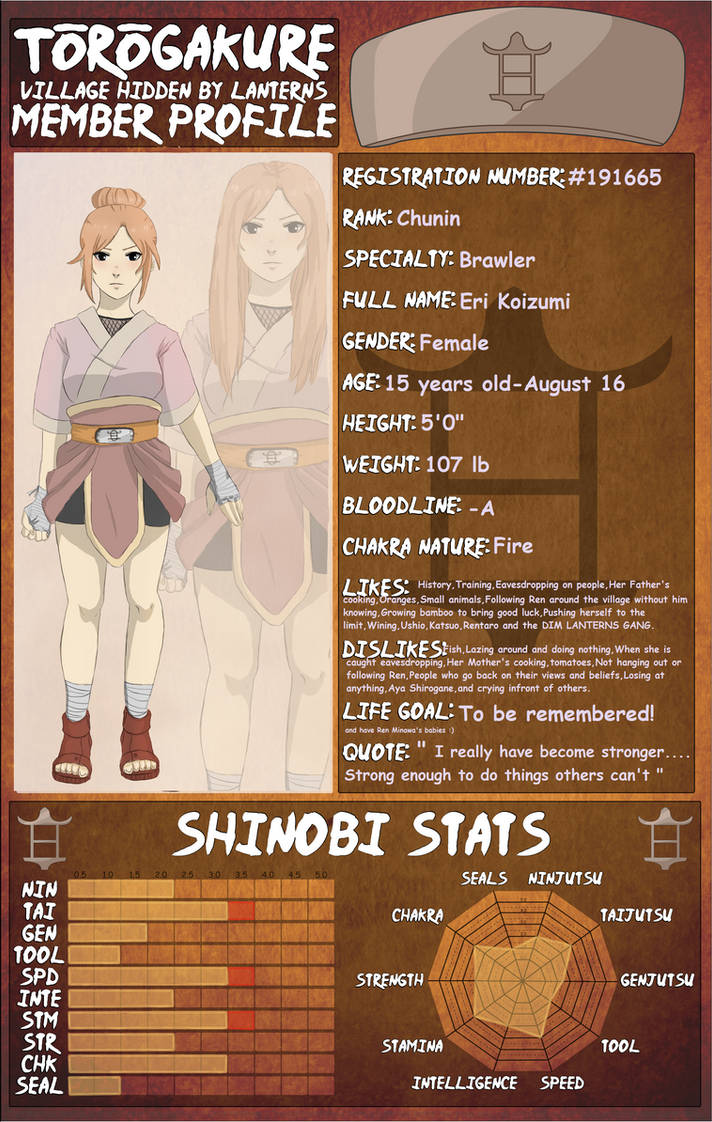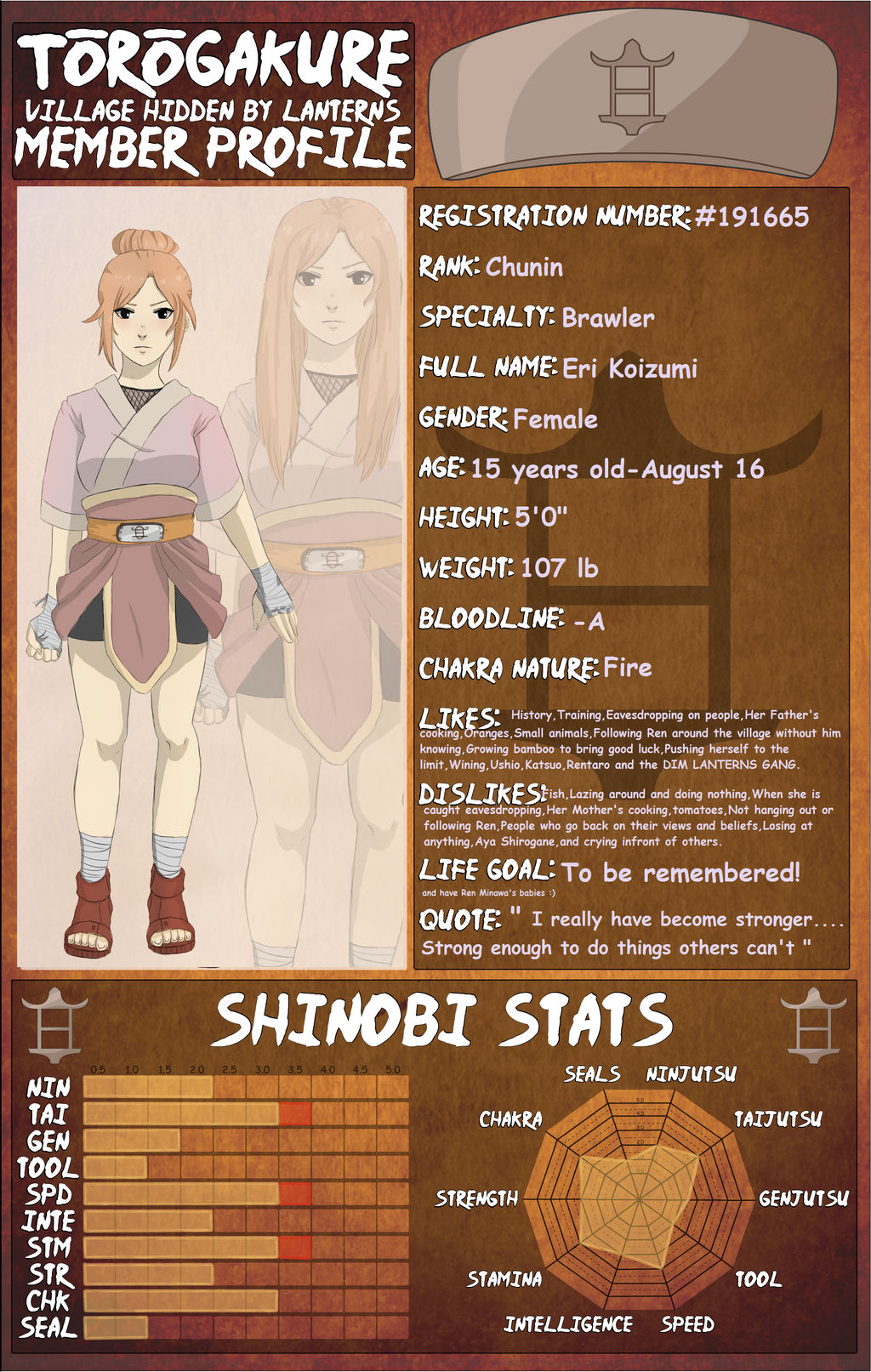 Watch
Update: New image

Ok so ya I'm joining yet another RP group

,but this group just looked to amazing.....
don't judge me

Here is Eri Kozumi......she is known as the Average ninja.She is still trying to figure out what kind of ninja she wants to become(much like myself and life)and is determined to go down in history as a great ninja.
Ninja Registration Number:#201665
Full Name: Eri Koizumi
Gender: Female
Current Age: 15 years old
Birthday: 16 August
Height: 5'0 ft
Weight: 107 lbs
Blood type: A-
Hobbies: Reading about the history of the village,climbing tree's,partaking in festivals,eavesdropping on private conversations and training.
Mannerisms: Eri is a very proud and stubborn girl.She loves to talk and is always full of questions. Eri is also very noise and always loves to eavesdrop on important conversations.
Likes: Oranges,squirrels,joking around with friends,winning,history,festivals and gaining as much information on the village and it's people.
Dislikes: Fish,sitting still,losing,bugs,awkward silence,thunder and people who speak bad of the village.
Inspirations: Ancestors of the village.
Life Goals:To be remembered.
Personality:Although Eri can be stubborn and is a very proud person,she is very sweet and loyal to her family,friends,team mates and members of the village.She is very protective of the village and wishes to protect and preserve is traditions,and anyone who would speak's bad of the village are seen as her opponent's.Although she seems to be childish,she is actually very smart and cunning for her age,But she sometimes get's head of herself thinking she is a master ninja.