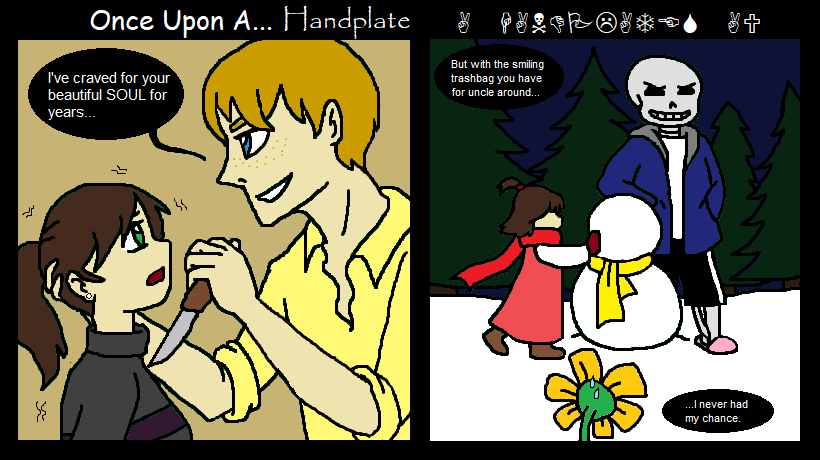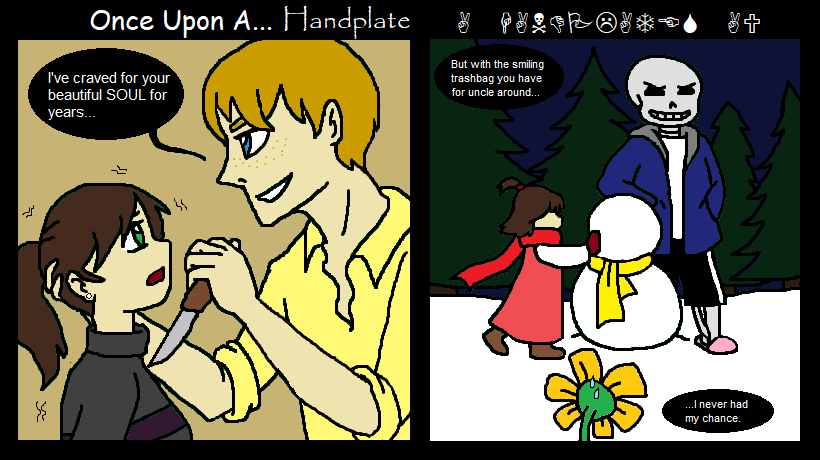 It's a scene that was supposed to be in a chapter of my "Hanplates" (by
zarla
) fanfic. (It's an AU based on a tv series "Once Upon A Time".) But it never made it, so I decided to draw that scene instead.
So, here we have Florian (Flowey's human alter-ego) who kidnapped Noelle (my OC, as well as Frisk and Papyrus' daughter) because he wants to somehow rip off her SOUL. Since Noelle is an hybrid, Florian believes that her SOUL is perfect for him and would permit him to become Asriel again. He tells her the reason why he never had an opportunity to take her SOUL when she was three: Sans was often around. Simple as that.
"Undertale" and its characters belongs to Toby Fox.