Hello!
I've finally got things going again on this site, and wanted to update you all on some new commission and Patreon stuff! If interested in a commission, either send me a note here, or to my
MissAudi
account

Patreon:

Somethings have been tweaked slightly, and as a result, I have lowered my prices.



Tier 1: Pledge $1.00 per month

You'll have access to all sketches!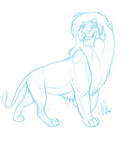 Tier 2: Pledge $5.00 per month

Access to all high-res art uploaded to my patreon each month.
A lined drawing of your choice of any characters(Limit 2 characters).



Tier 3: Pledge $10.00 per month



A lined drawing of your choice of any character(Limit 2 characters).

A fully rendered drawing of any character of your choosing(Limit 2 adults, and 2 cubs), no background.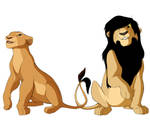 Every little contribution helps! I love drawing for you guys.



Commissions



$5 off sale per category!!

Commission Prices:


Linework: $15.00 USD(originally $20). (+$5.00 per extra character)
If you are interested in a commission, notify me via note on DeviantART.

You will get your commission within two weeks, and it will be sent via email. I will send the file in the original size, and you are then allowed to use it for whatever you would like to use it for. I will also post it onto DeviantART.


All payments must be sent to my paypal account. I require to be paid half of the payment amount before I start your commission, and half when your commission has been completed and you receive the file from me. (I will send you a reminder when I send you your file.)
PLEASE
be specific on exactly what you want me to draw for you.

References to your characters are always helpful!
Thank you!
MissAudi