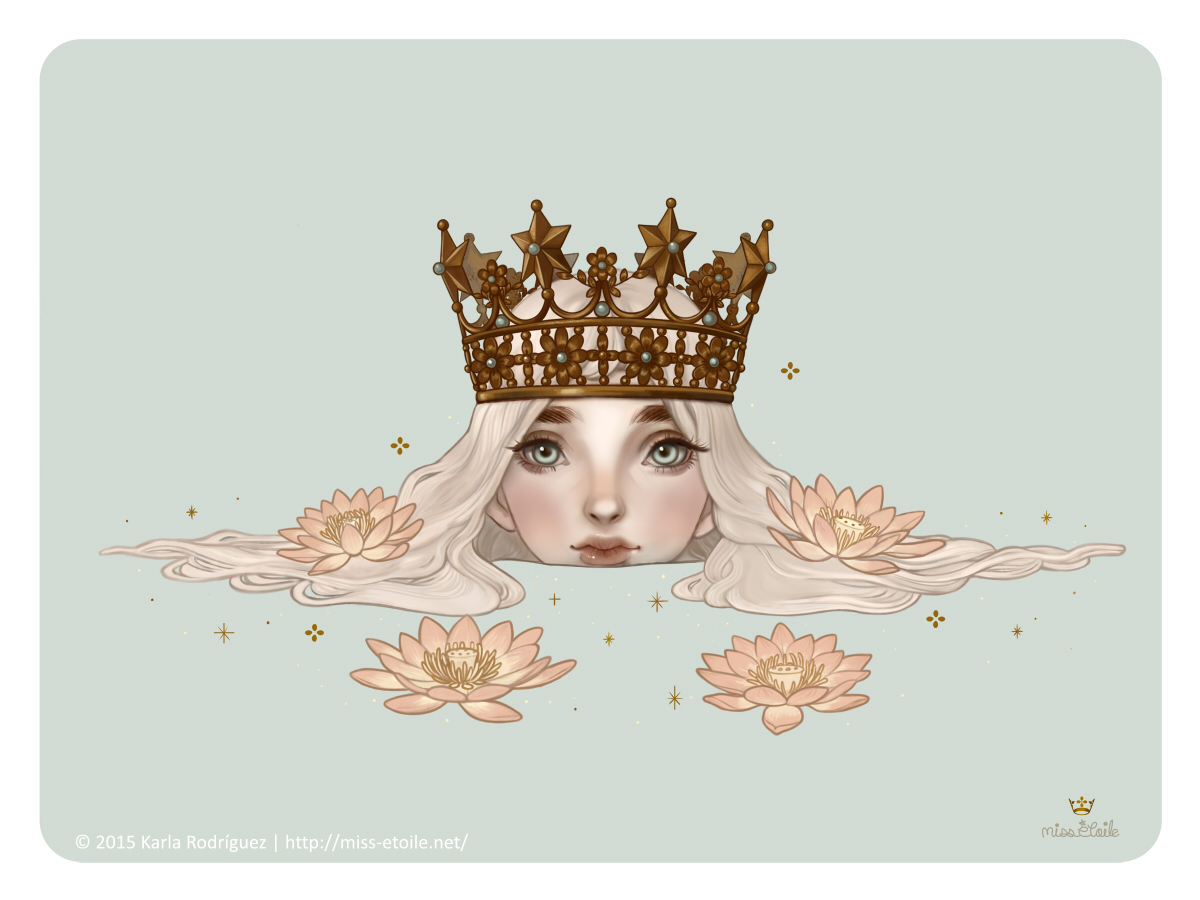 Watch
Hello, it's been a while!
Between work, commissions, traditional work and personal stuff I wasn't so motivated to finish digital stuff. This one is my 2nd personal digital piece finished this year. I have this one with a mint color and a blue colorish. I'm selling both on my storenvy.
missetoile.storenvy.com
Now about the piece, the crown and flowers where the hardest to do but I managed to do them.
Instagram