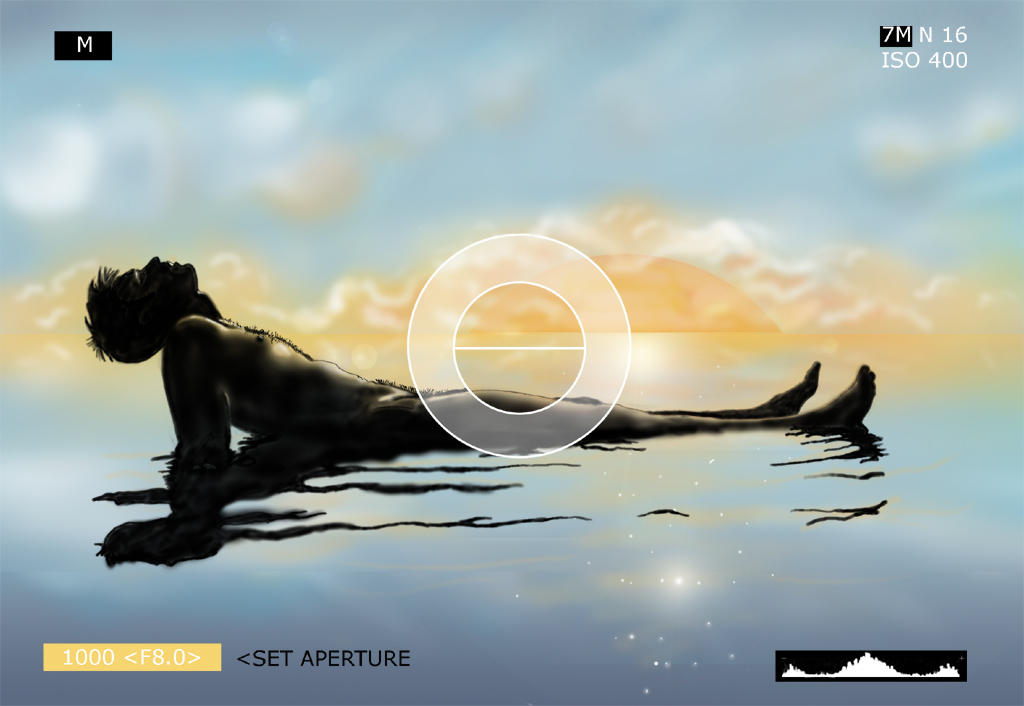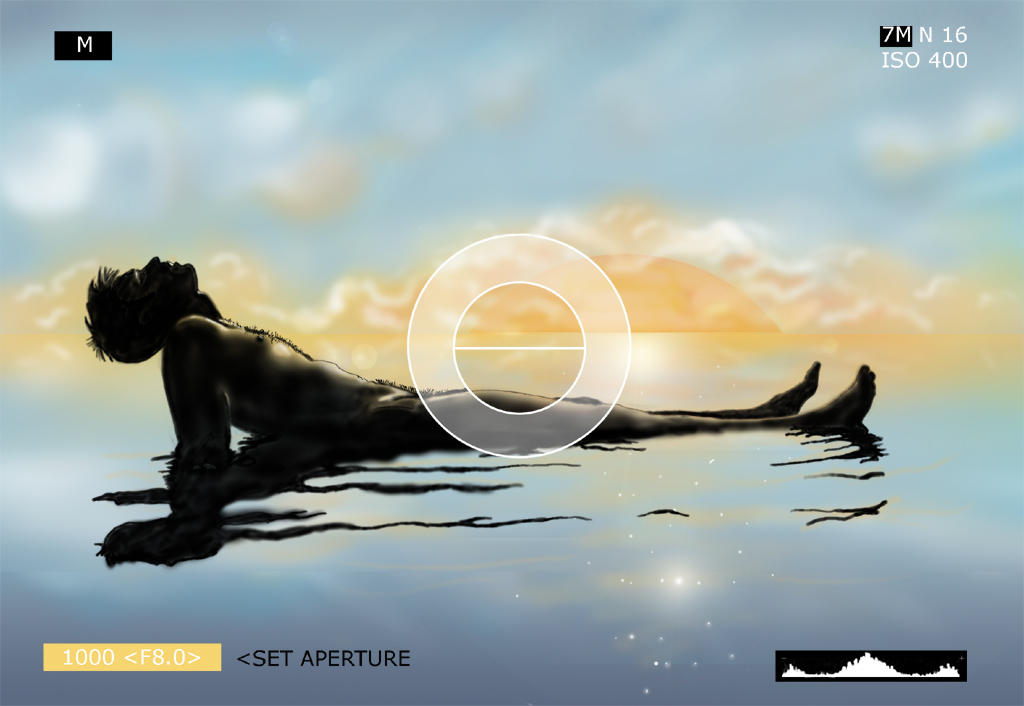 Watch
This is for Icarus on LJ who wrote a marvelous story called "Tanlines and Dogtags" which is here;
[link]
It's NC-17 not-quite-slashfic, wonderfully UST Shep/Lorne.
As I was drawing the first version of this it occurred to me that it would make a wonderful illo for the story. This is Evan Lorne's PoV through the camera as he shoots a relaxed and *nekkid*

Sheppard, mucking about on a beach on the Atlantean mainland.
I've rendered the camera stats as for a digital SLR. I hope someone appreciates the joke with the light histogram!!!
I'm putting this in scraps as there are already two versions of this in the gallery-three seems a bit much!