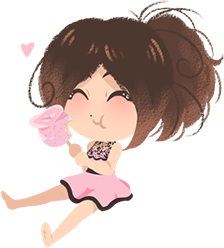 Don't be afraid to ask me questions!

What programs do you use for drawing?
→ I use PaintTool SAI and Photoshop CS6.

What tablet do you use?
→ I use a Cintiq 13HD Creative Pen Display when I'm home, or a Wacom Bamboo (A4 size) when I'm traveling.

What tools do you use for drawing?
→ I use Pigma Micron when I line my drawing. Sometimes, I like to use watercolors and watercolors pencils!

Do you do commissions/requests/art trade/collabs?
→ You can see my Art Statut on my profil!

How long have you been drawing?
→ Since I was young! In primary school, I loved drawing my favorite characters from the cartoons I watched.

Where did you go to school?
→ I went to Studio M and IPESAA, two schools of drawings in France.

Can you give me some points?
→ No sorry, I work hard for earn points.

Can I use your art?
→ Please ask before and credit me.

Can I make a base out of or copy your work?
→ Please no, but you can be inspired by one of my drawings.

Can I draw your characters?
→ Of course!

If I watch you, do you watch me?
→ Only if I like your art!

Can we become friends?
→ My english is so bad, but I love to talk to someone! Don't be shy with me!