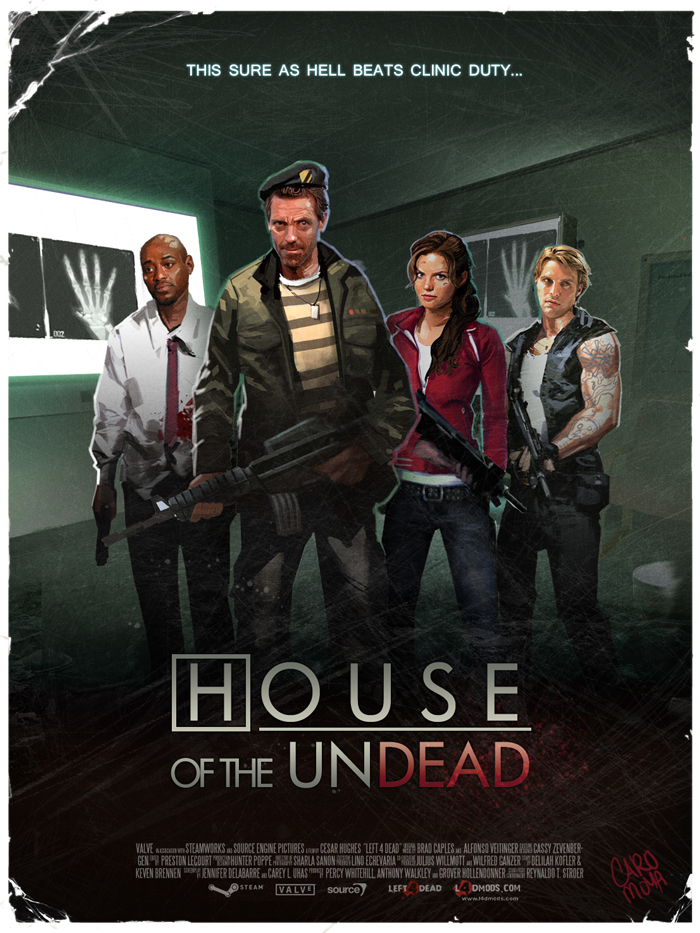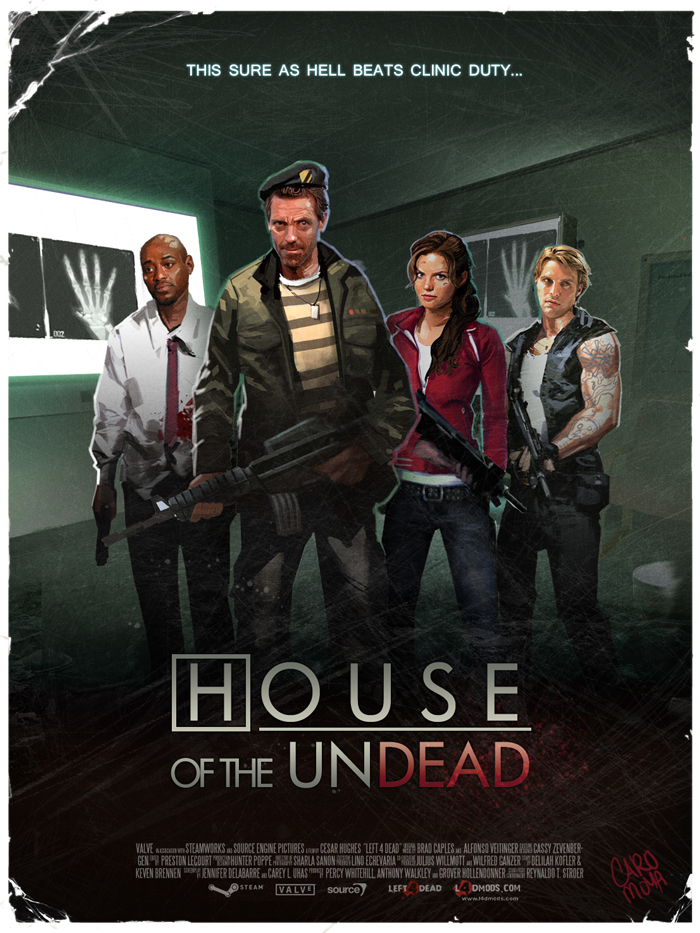 Watch
Oh man, as soon as I got this idea I could not stop until it was done!
Lately my life has consisted of House and L4d and it was inevitable that the two would get mashed up in my brain.
The pairing was Soooo golden. Only Chase is a bit off. He's not much like Frances at all but could pass. House doesn't have a cane but he's probably hogging all the peelz!
Enjoy Internetz!
L4D & characters owned by Valve
House, Chase, Foreman & Cameron owned by Cuddy!
note: I made this using L4D concept art/poster making pack/screen shots of in game/ Pictures of characters from house/ & Painterly touch ups provided by me

UPDATE : Enjoy this as a Spray !:
[link]