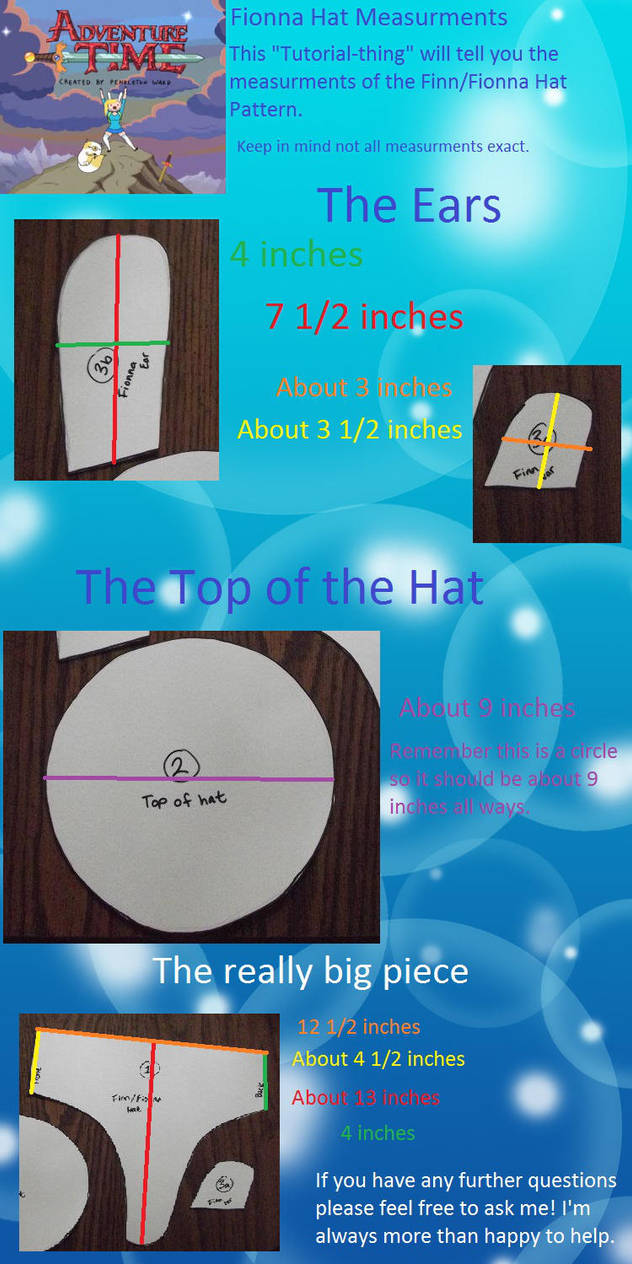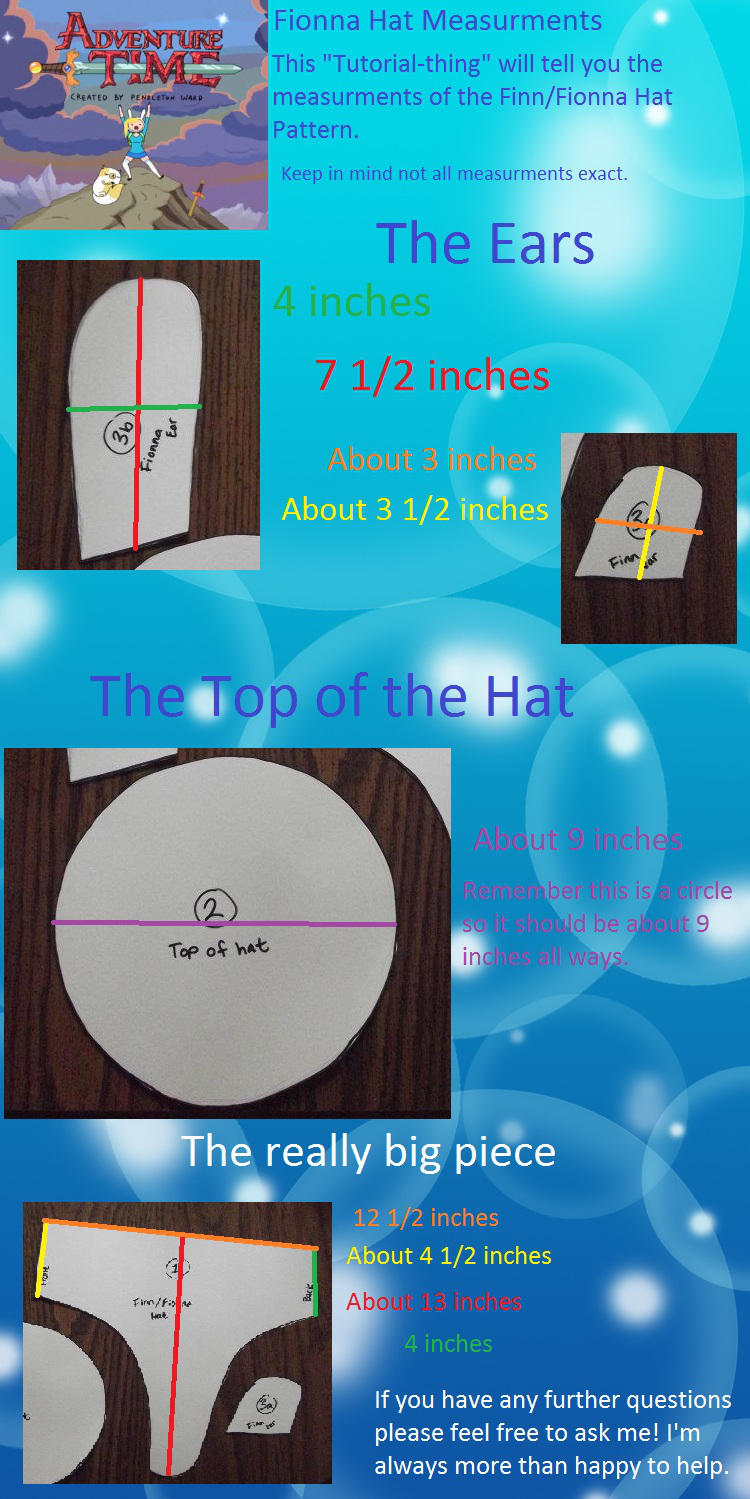 Watch

hey! I just wanted to say thank you! Your tutorial helped me make my fionna hat!!
Reply

Your welcome! I'm glad I could help! You have a lovely Fionna cosplay btw!

Reply

Do you know what the measurements would be for a big-headed 10 hear old girl?
Reply

I honestly wouldn't be able to tell you, you'll just have to measure the head of the intended wearer.
Reply

it the top really 9 inches?? cause i tried doing the measures and it looks a little too big.....?
Reply

that's what I measured it as. The original pattern isn't my creation so idk why its so large. The only pattern piece I altered was the bunny ear piece. If You'd like you can reduce the size to better suit your needs. This is just to let you know the measurements of the pattern I printed off.
Reply

Do these sizes include seam allowances?
Reply

Lol , I was wondering if you could possibly give me the measurements on how big the hat pieces are by just say what peach is ?x? , because my computer and printer won't let me print 4 separate sheets

Reply

I can't tell what sides are which on the "really big part".
Reply

Any tips on how to measure the pieces for someone with a much smaller head? (say, a toddler or a baby?)
Reply

I'm really not too sure, the pattern comes in some kind of program so You could take my pattern's measurements and shrink the pattern on your computer before you print it. I've never really tried before but that is what I would attempt first. (sorry if that wasn't very helpful.)

Reply

No problem. I had a feeling it was just a standard-sized print-out. I'll give shrinking it a try, though. Thanks! :D
Reply

Reply

Reply