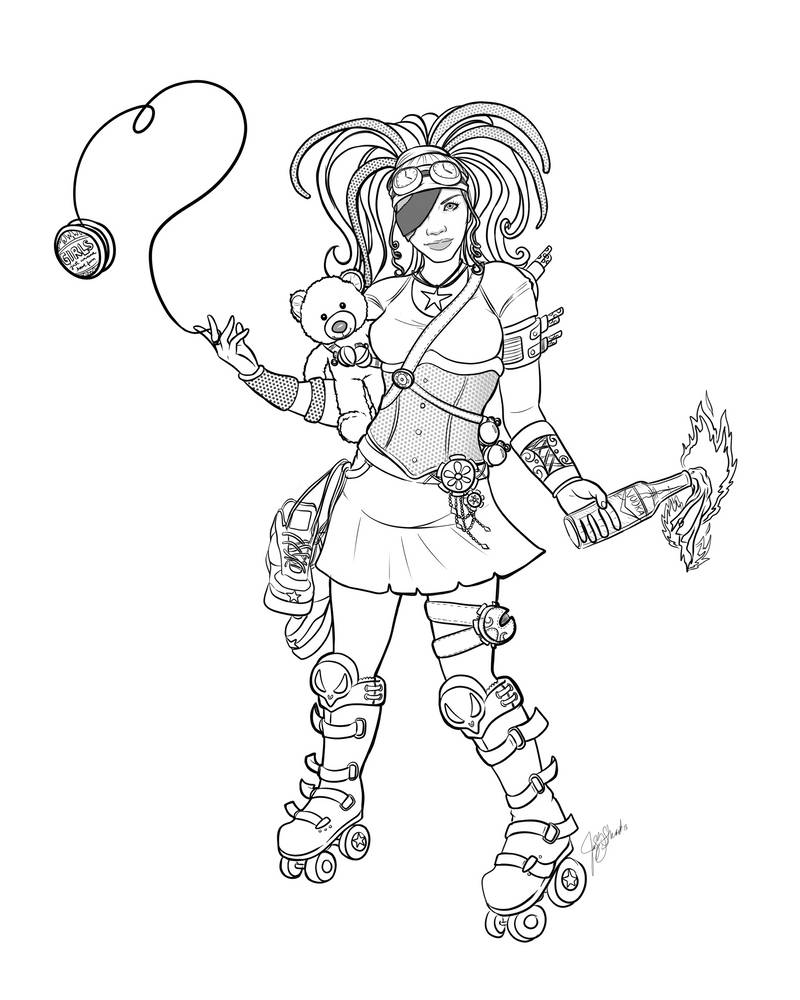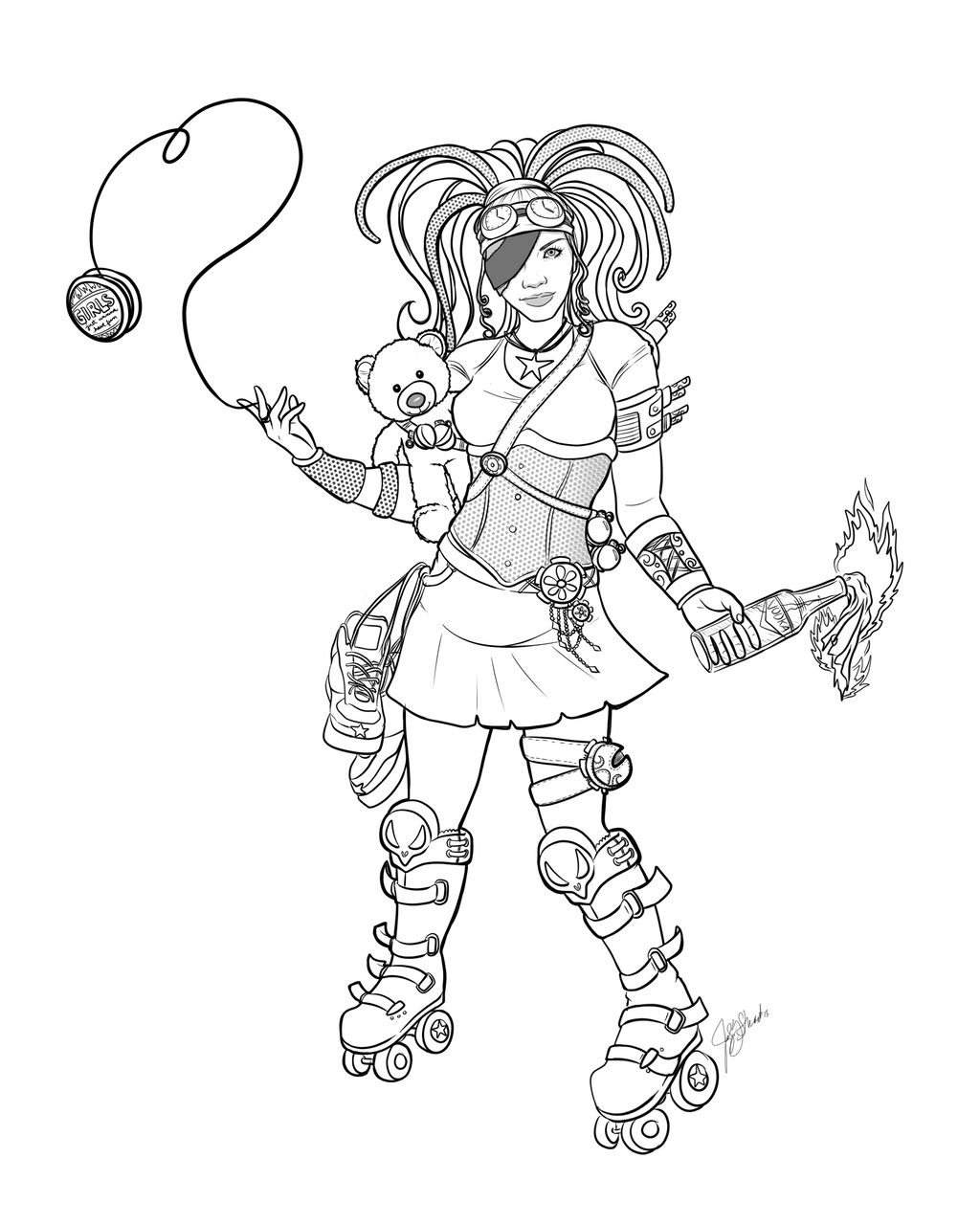 Watch
Another for Julio. This one is PeepSqueek. She loves her teddy bear almost as much as watching things go BOOM!

If you choose to color her, please link back, credit, and let me know! I wanna see (as does my patron), and anyone who colors her will be linked to in this drawing's description.

You may make minor changes to the lineart if needed (say, remove the small pipes by HER left shoulder), as long as the heart of the image remains the same.

Artworks using these lines can not be produced for profit on DA or elsewhere.