Those of you who follow me on social media are sure to know this, but I am working on releasing a coloring book. I'm will be launching a Kickstarter campaign later on this year, which will let you get in on the book at a discounted rate to help fund the first print run. There will be some cool rewards too, so comment on this journal and I will send you a personalized note here to tell you when we launch!
FOLLOW ME ON SOCIAL MEDIA:
Be heard during development, partake in polls, and more...
Facebook
Twitter
Instagram
DeviantArt has been a home for me for a long time, and I've enjoyed seeing the colorist community here make lovely work from my line art, so I have a surprise for you guys! I will be sharing a few of the pages, in full resolution, so the colorists who enjoy coloring my work can get their hands on some pages before the book's release. Three pieces are ready now, so get coloring!
1. Alternative History: Rakzi in Hanfu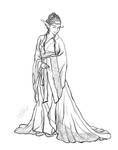 2. Fantasy: Crystalline Winged Elf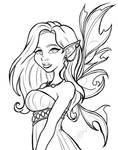 3. Modern: Athleisure Elf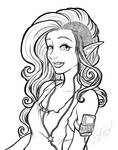 I will be holding a contest VERY SOON, now that all three pieces are available, so grab those lines, get coloring, and link me to your work with credit/link back to the lines. Colored pieces will get highlighted during our Kickstarter campaign as well. Excited to see what you all do with the line art.
Work does not have to be colored digitally, though you certainly won't be penalized for doing so. Ha ha! Traditional medium is encouraged! Take a great photo of your finished works and share them with me to join in! My favorites, digitally or traditionally colored, will be shown off on my social media outlets so the world can see your good work!
Can't wait to see what you all do with these lines. Let your creativity shine!
Thanks,
Jaclyn AKA Miserie