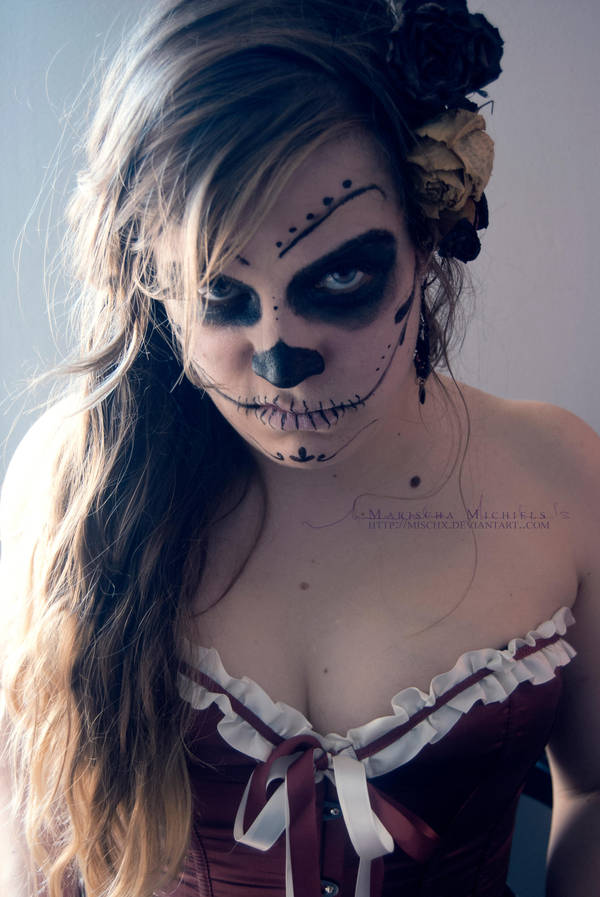 Heya wonderful people!
It's the best season of the entire year... Am I the only one thinking so? There simply isn't anything more beautiful (and probably dirty at the same time) as the ground covered with colourful autumn leafs. I wish I could pick them all up and wash them or something so that I can keep them. I'm probably a hoarder... I'd probably have to clean nonetheless because of two little critters that eat everything that makes the tiniest noise. Guess I can only adore them once I leave my house.
Anyhow I'm still alive. Feels like I start every journal post with this exact same sentence. I guess it's my thing to leave a dead silence for everyone remotely interested in my work. Which suits most I think, doesn't it? It has a certain je ne sais quoi.
I've been busy living life, you know. Still in school, trying to get a degree in midwifery. If everything goes well, I should have it by July. Something to look forward to. I only have internships to do, a dissertation to write and one more course to follow. Now I only have to muster the motivation for another year and I'll be able to prescribe some medication. 
" 

The most beautiful people we have known are those who have known defeat, known suffering, known struggle, known loss, and have found their way out of the depths. These persons have an appreciation, a sensitivity, and an understanding of life that fills them with compassion, gentleness, and a deep loving concern. Beautiful people do not just happen.

" 
I am pretty tired of this social limbo it puts me in though. I'm just dying to start my life with my boyfriend. Rent or buy an apartment and make it our own. Have a tiny garden with way too many chores to do in it. Spend too much money on useless things just for the sake of feeding consumerism. I just want get past this point and look longingly back at the time I still wished for all of this... I'm talking gibberish again.
Well that's what Autumn does to me. It makes me pensive, a little depressing and sparks my creativity. It's the season of Hallow's eve and my birthday. I love it.
So I guess I can promise you a bit more activity on the photography side. With it some more stock images on my second account. So I apologise in advance for the amount of self portraits in your inbox. With the previous two I got a fair amount of notes by random guys trying to hit on me... Since when did dA become another dating site? 

I suppose I should take them as compliments.
Has the season got you inspired yet? I'm trying to give back to my loyal watchers, so be sure to share your wonderful art. 
Love,
Misch
x