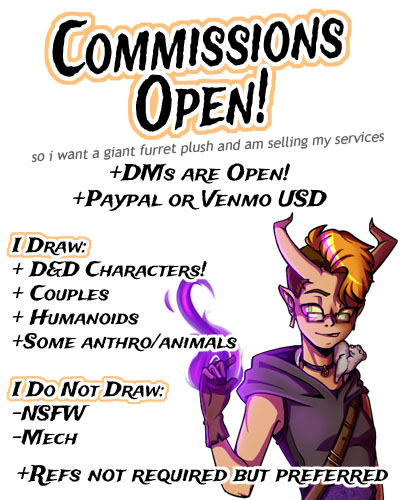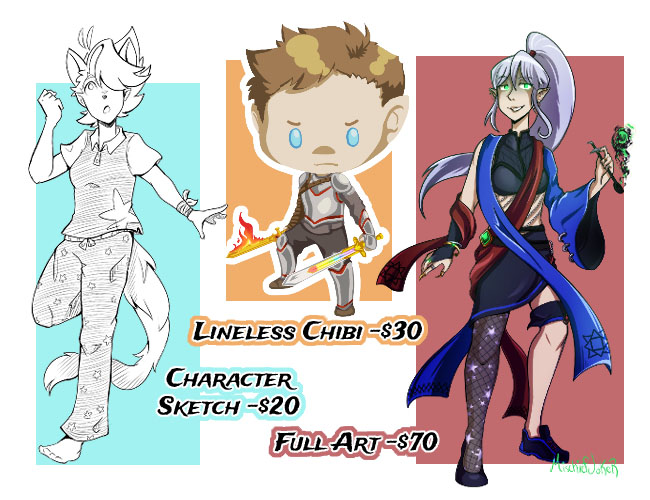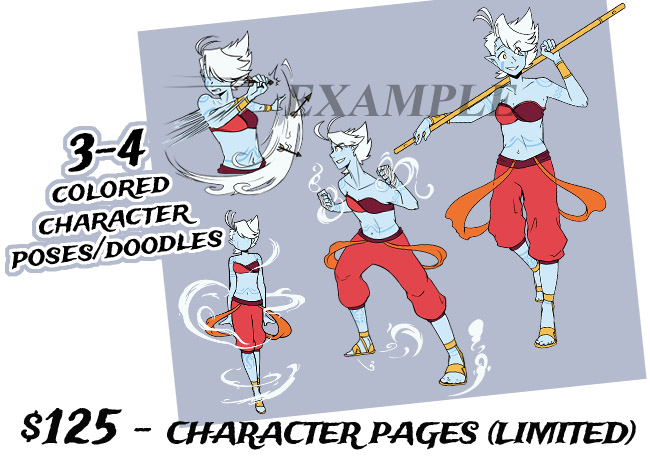 Already posted on my social media but ta-da! Feel free to message me if you have any questions, I haven't done this online in a long time!
If you don't have a reference, that's fine, I take written descriptions too~ If it isn't those two things I don't draw I will probably draw it! Overly complex designs may be simplified, especially for the lineless chibis.
Check out my
Facebook
,
twitter
, and
instagram
if you haven't already, I'm way more active there.
I also have a
ko-fi
if you can't commission but are feeling generous and want to support my art