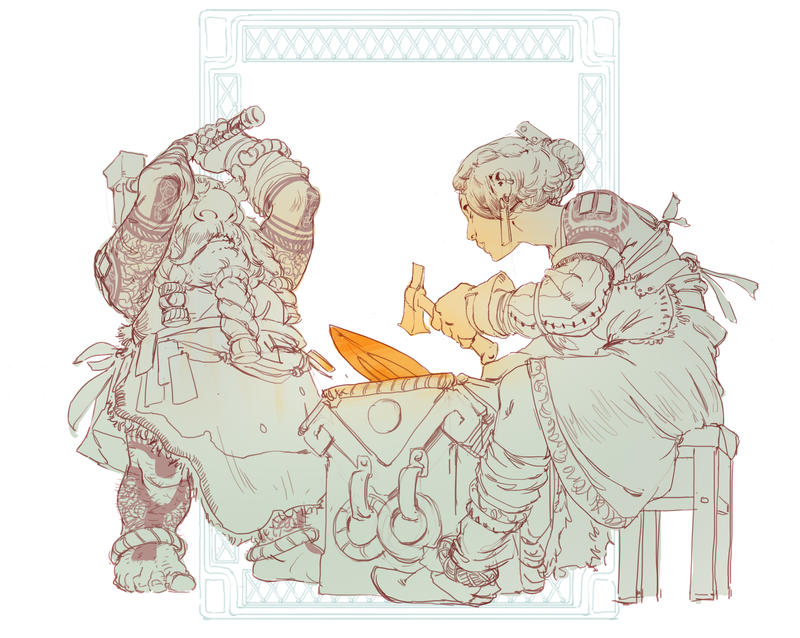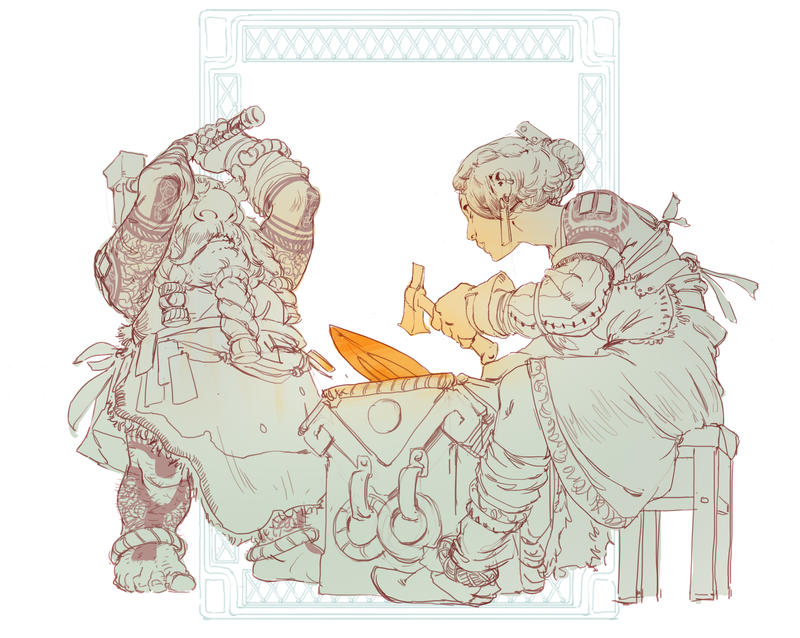 Watch
19. February 2016, Day 19
a_sketch_per_day


She had arrived at the Great Gates on her 14th nameday, having been sent north with her uncle, to be accepted as a student of one of the famous dwarven masters. Yrmos had taken her on, and n his tutelage she won her plates* and the right to her inks and runes.
After 10 years in the dwarven holds, she had grown into the name those proud people had bestowed on her, and almost forgotten the one she had arrived with.
She would forever be Gaudri * When a smith in any of the holds is considered to have mastered a metal, to be able to bend it to their design by hammer, runes and fire, they have a small plate of the metal afixed to their flesh. The mark of a master.

• Get the book under tegn.shop