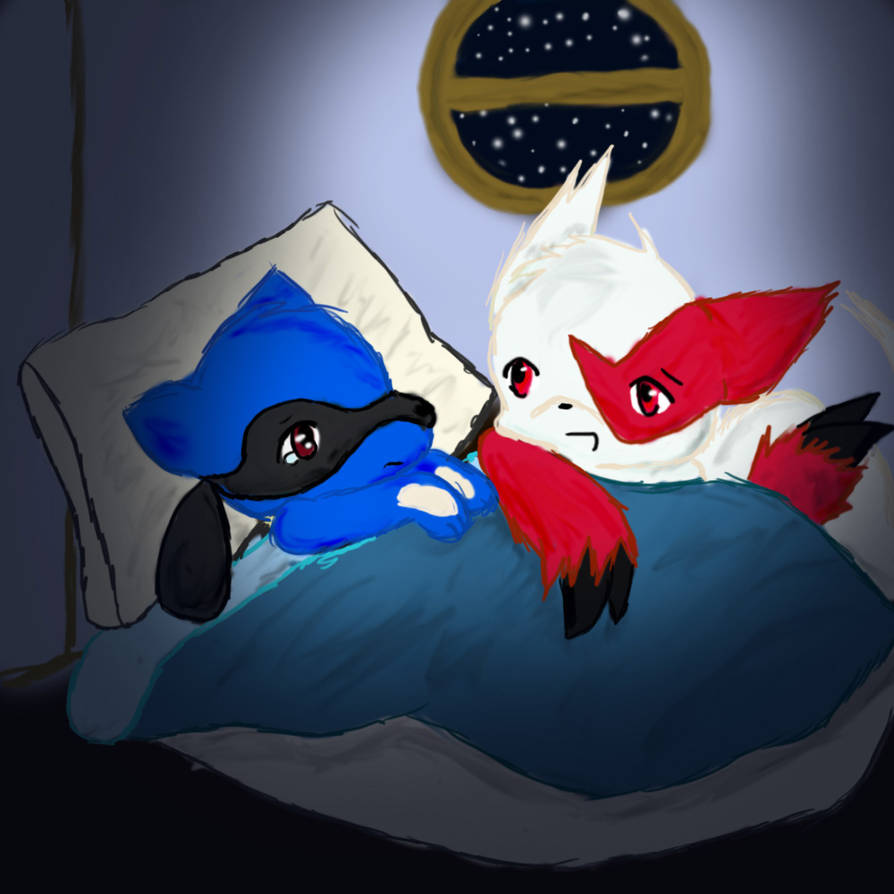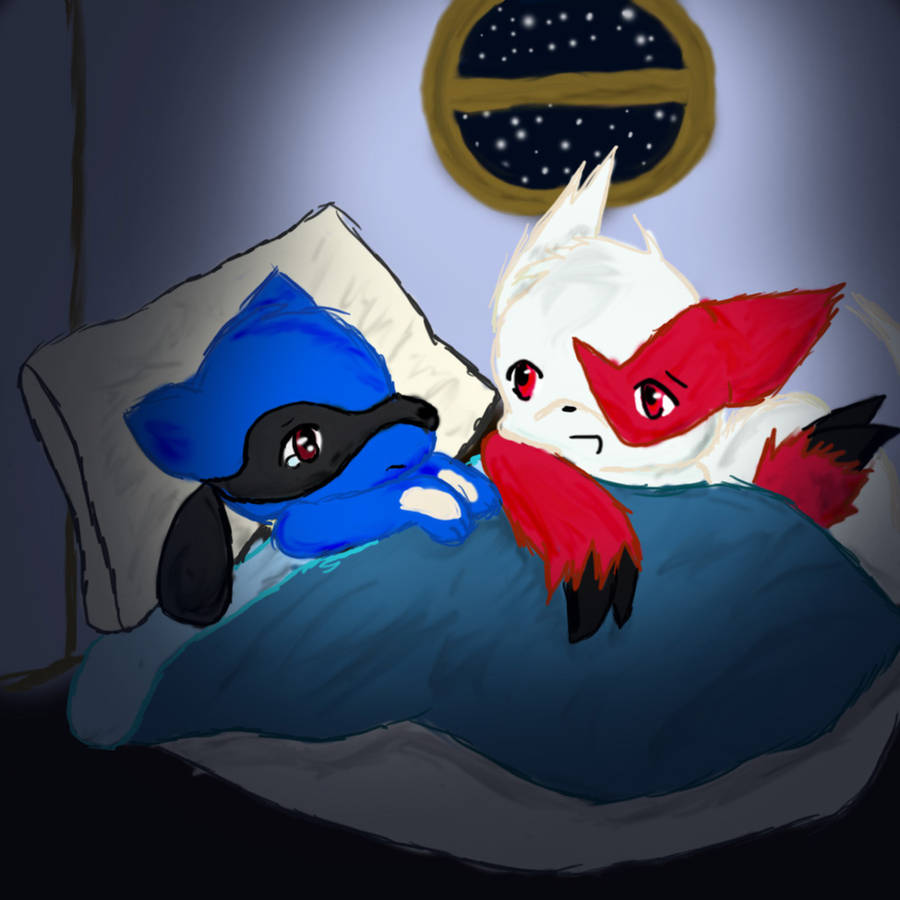 Okay, story time!~

Ray sat up quickly, his body tense as he looked around the room. Once he realized where he was, he relaxed a little bit and sighed. He was at Hiro's house. Home. Hiro was sleeping in the bed next to him, snoring softly, though Ray knew that if he wasn't quiet, his team leader would wake up and ask what was wrong. Apparently he'd already been too loud, as Hiro woke up and looked over at Ray groggily for a moment before getting up and stumbling over to Ray's bed, kneeling next to it.
"What's wrong Ray? Why're you up so late?" Ray looked down shyly and muttered,
"Had a nightmare is all... Sorry..." This was the third time this week, always the same dream, always the same result: Hiro would come over, sit with him until he fell back asleep, and the process would repeat itself the next night. It was so embarrassing, having to have Hiro comfort him every night. Hiro must be getting tired of it by now. But he didn't act like it.
"It's alright kiddo, no reason to apologize. Hey, how about I tell you a story to help you fall back asleep? It'll be true, and full of awesome, 'kay?" Ray nodded and laid back down, looking up at Hiro expectantly.
"Okay, so, a while ago, I left home, mostly 'cause my brothers and sisters needed more attention than I did, and besides, my parents and I never really saw eye to eye, ya know? Anyway, I went to Tao Village, and I ended up meeting Cori, who let me stay at her place for a while. We got to know eachother, and I learned that she wanted to be a rescuer, and that's why she moved to Tao Village in the first place. I didn't want to play by the rules and be a good little rescuer with her, but in return for letting me stay with her, I promised that I'd try and find her a partner.
So, one day, after I'd been trying to find someone who'd be her partner, I went to the Creeping Forest, like usual, to explore some more, when a heard other pokemon yelling. I got up into the trees and followed the sound, and I came upon what looked to be a bunch of sneasels ganging up on one of their own. The lone sneasel was fighting back, but I could tell he was gonna lose if I didn't do something quick. I jumped down from the tree, into the circle, and protected the wounded sneasel from another sneasels shadow claw attack. Then, I picked him up and ran off. We were chased, but I was faster, and they stopped following once I went into Tao Village, Victory for the Hero!
I brought the injured sneasel boy back to Cori's house, and we bandaged him up and took care of him. But, when he woke up, I found out that 'he' was actually a 'she'. Could've fooled me; she had a really long ear feather like boy sneasels. Or well, she used to. It wasn't quite as long anymore, as the end of it had been shredded to ribbons, same as her tail feathers. At first, she was really shy, and wouldn't talk much. But Cori spent almost all her time with the sneasel girl, Shard, I believe. She'd talk to her and take care of her. I talked to her too, but I could tell that'd she and Cori had some sorta special bond.
Once Shard was mostly healed, Cori asked her to join the rescuers guild with her, and start a team. Shard was reluctant first; said that because she'd been with Slasher's Gang, she didn't think she'd be accepted. But Cori said that she knew Shard was actually a good pokemon, and eventually she persuaded her to join the rescuers guild, and she renamed 'Shard'' Natalie', because Shard didn't like her old name, and wanted to change it, since she was going to be a rescuer instead of the equivalent of a rogue. So, they start Team Awesome, and I got my own place. The end. How was that Ray? Ray?"
Hiro looked down and found that his young partner had already fallen asleep. So, the zangoose boy laid down next to him, and promptly fell asleep with him.