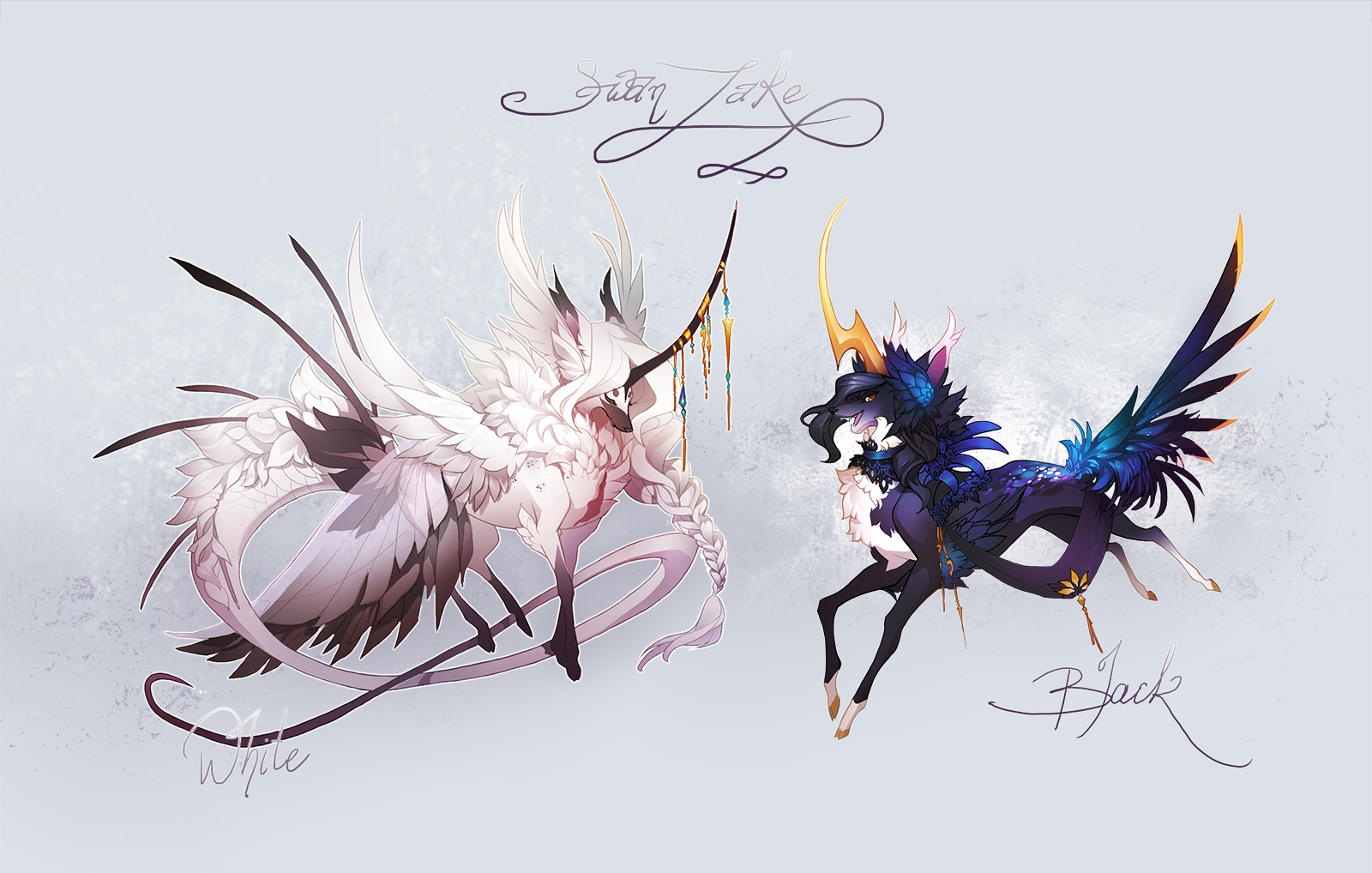 Watch
A cursed queen and a malicious imposter, one seeking freedom and the other wishing to prevent that at all costs. The question nobody ever bother asking is this: why was the queen cursed in such a way to begin with that would make the other sacrifice anything and everything to keep her trapped?

-
Meroviathan
(THANK YOU, YOU PRETTY WONDERFUL LADY, for writing this blurb for me~~ <3)
*****
- ADVENT CALENDAR DAY 17 -
Swan Lake

RULES:
Auction Ends: 24 hours from the last bid
Please bid at the corresponding "Bid Here!" comment below!
Payment must be made in 24 hours of the auction closing via paypal.
Please do not hide or edit your bids, and no co-owning please!
Starting bid
: $20
Minimum Increase
: $5

AB: $120

White Swan belongs to


Black Swan belongs to

-ABOUT THE SPECIES-

I'm pretty stoked to have the opportunity to create hybrids of our species together. Stygians really are gorgeous creatures! Make sure to check out Zoo's art! * V *


***
If you haven't already don't forget to join

for additional adopts coming this month!
See the rest of the calendar by clicking below!