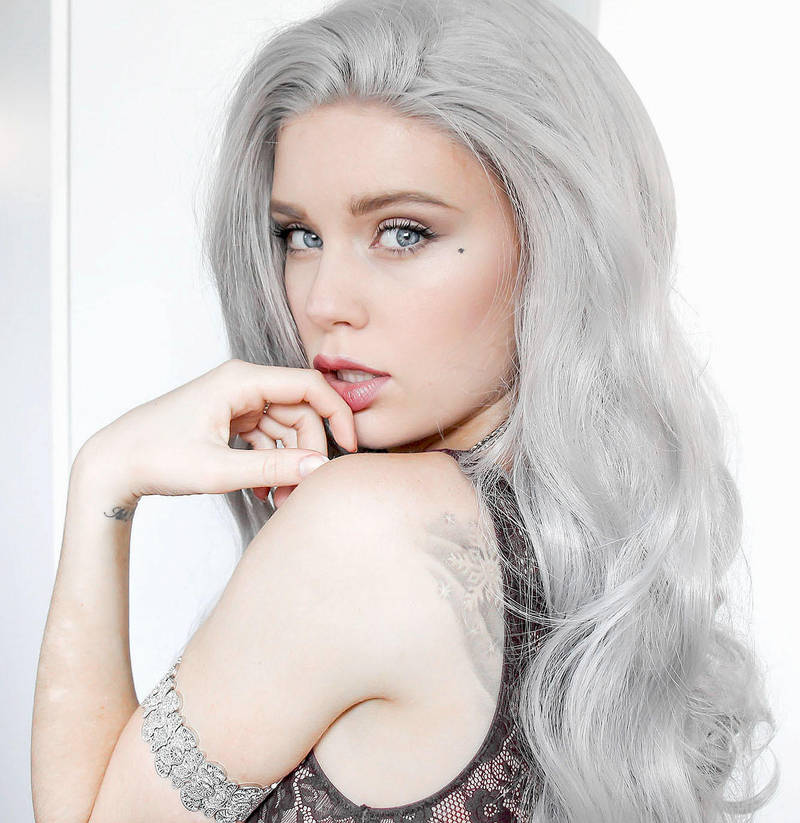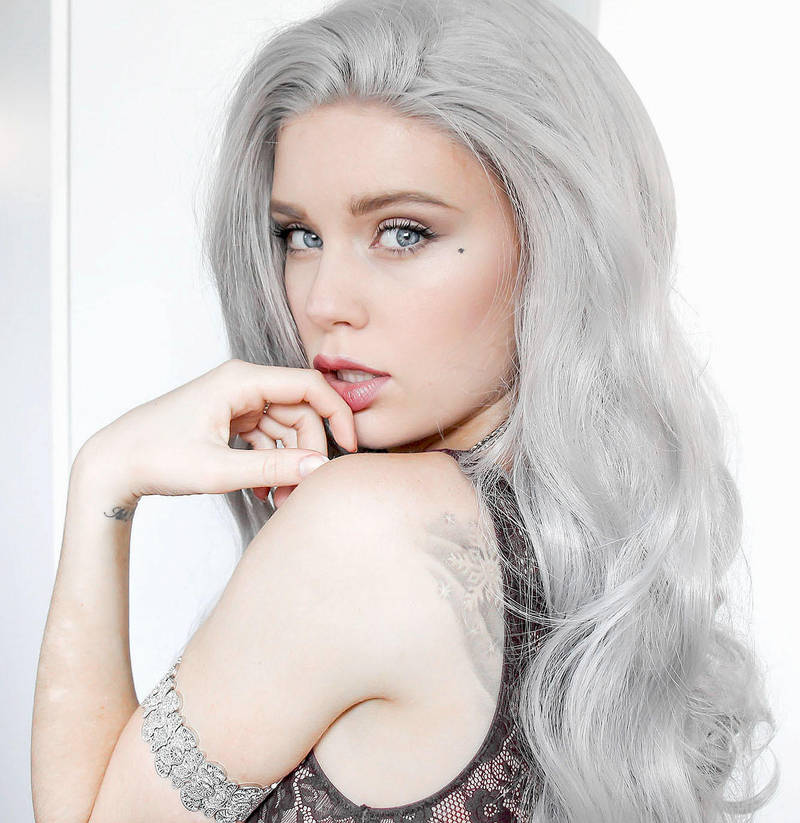 Hello peeps!
Posting a little portrait while I'm here. I got this gorgeous silver grey wig from UniWigs and I'm so in love with it! The title inspired me from
wlop's
"GhostBlade" comic, although his Ice Princess looks so much more innocent than I do in this pic. It's the hair that resembles her I guess!
Do you want me to post any stock pictures using this wig? Please comment if so! I don't have access to a studio anymore unfortunately so I will have to find somewhere else where I can shoot!
Also, I have four(!!!) jobs at the moment so I don't have much time to answer notes and requests regarding my stock and such :/
This is just a "self portrait" but feel free to use this as a stock, as long as you credit me.
I have all the rules here!

Stock Rules
-Always credit me by my Deviant name
AND
the photographer's name if included if you're using any of my stock, and always use a link in the description to my dA page www.mirish.deviantart.com
-Contact me or comment with the link of your artwork. I'd be more happy to see the finished result.
-You have my permission to use the finished product on other sites than dA, but you have to give me the link to the page and credit me.
-Send a note if you want to use my stock through commercial use.
-You may sell your artwork as prints here on dA.
-You may use the artwork for book covers but my name and photographer(if written) has to be included.
Credit example
"Model: Miranda Hedman, mirish.deviantart.com"

I'd love to get a copy if published. I don't ask for money in return, but if you'd like to donate money, my PayPal account is:
mirandahedman95@gmail.com


-Contact or comment me for questions.
-Do not claim the original photo as your own.
mirish.deviantart.com/journal/…

FAQ #217: What are "Stock and Resources" and can I use them in my submissions? help.deviantart.com/217/
Don't forget to like me on Facebook! facebook.com/danihedman

or follow me on Instagram for lots of updates!
instagram.com/mirandahedman
Beautiful portrait. I love the use of the wig and you look stunning in silver hair. I'm familiar with the inspiration and you look spot on, in my opinion, though yes, there is a little more sensation of "innocence" that the original art has. However, I like to think that this is a more mature version of her, perhaps. I think you should play around with the usage of the wig a little bit, perhaps seeing it a more elegant or even "witch-like" persona. In total, I love it, though and would implore for you to test out more portrait art (or more full bodied pictures) like this.

Also, a color to accentuate the hair would be rather nice, I think, though for the intent of being inspired from the original Ice Princess, it is wonderful. <3
-Cass
The Artist thought this was FAIR
36 out of 38 deviants thought this was fair.
This is a culmination of fine photography, modeling, and makeup artistry. Because they all have a part in a great portrait I will simply make my critique on what I see but involves all these main categories. First and most important the eyes everything in a portrait like this should revolve around them so what do I see? I see very sharp eyes with plenty of key light and wardrobe, hair, and a look that shows them off in a sort of teasing manner. Your lips are perfect color moist to match your beautiful skin. For me silver is nothing without some black so the top and texture of the top was a perfect choice.

The lighting of this piece has plenty of 3d wrap of the face however I will say whilst I am giving this image a top notch rating it would be shame if you didn't experiment with any other directional type of lighting setups. I mean why make only one masterpiece and if you're going to do all the work of makeup and wardrobe makes sense to put the look to more than one light setup and create many more moods into your modeling.
The Artist thought this was FAIR
34 out of 36 deviants thought this was fair.