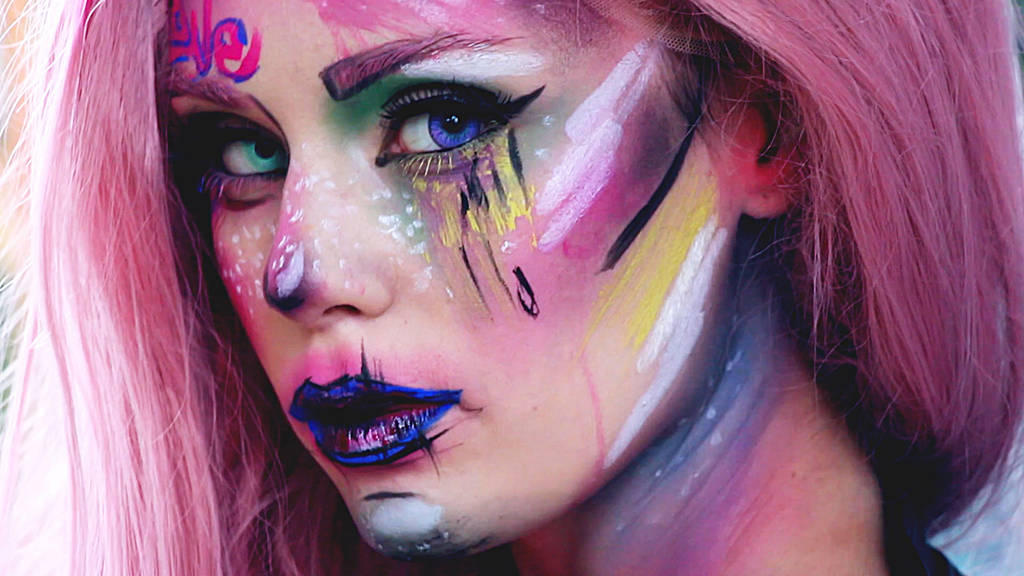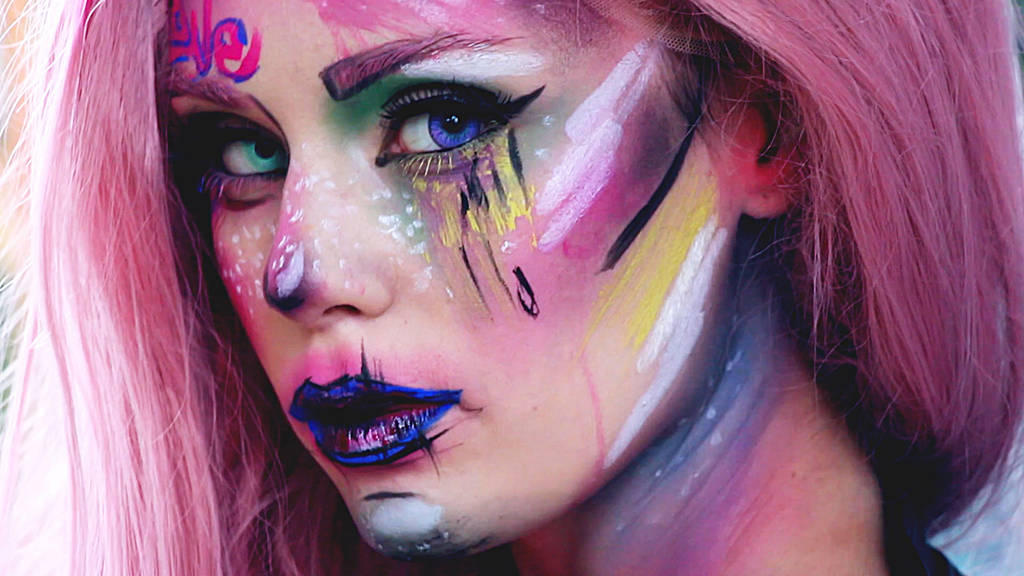 Alright guys, it's time to vote for your favorite look that will run for the finale of the NYX Nordic Face Awards! The theme for this challenge was "Graffiti". I would really appreciate it if you took your time to click on the link to this site and vote for your favorite look. "Like" an entry to vote, but know that I would be so so so happy if you would vote for me (Miranda Hedman)! I put a lot of thought and effort into this look
❤️ Here is the link to my video www.youtube.com/watch?v=P38_a4…

You can vote ONCE here so choose wisely
:*
Amazing. Truly stunning!

The makeup really fits to the competition theme.
I love the colors and how perfectly matches the hair. And even if you think you seen the picture just by looking at it once or twice, there is still so much more to uncover in the colors and the application!

I am no master or even apprentice in makeup art, but I know colors.
This application of colors, and the limited shades and hues gives this look a futuristic and a wonderful post-modern feel.

The world need to see more of this kind of makeup, heck, even adopt it and make it a norm. I would love to see a whole outfit for this theme.

Good job friend!
The Artist thought this was FAIR
7 out of 7 deviants thought this was fair.
This is so amazing…such talent! The colors play with each other and if you look closely you will actually see a circus of colors shapes and textures all working together in perfect harmony. The video link also so amazing a must see and vote PLEASE! The origin of the color circus before is the eyes …everything starts with eyes then spins, shapes, and takes form. I have always appreciated this artist's kind support and help to artists around the world with the stock she provides and buckets of inspiration. Well I mean does this rock or what people!!!!!
The Artist thought this was FAIR
10 out of 10 deviants thought this was fair.