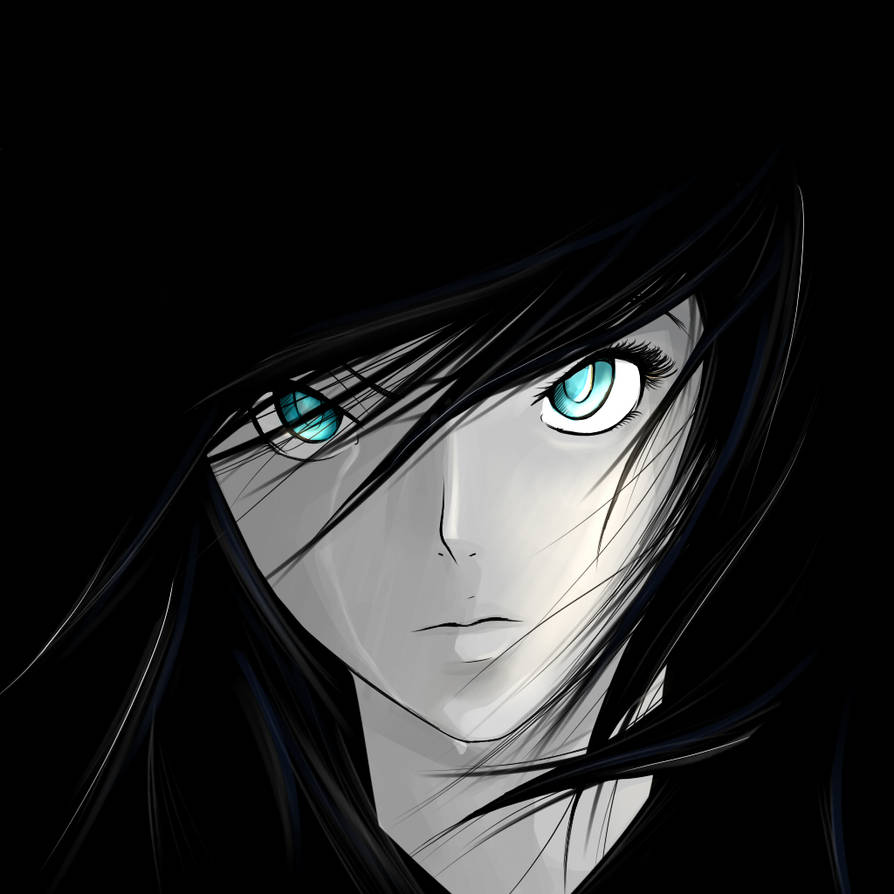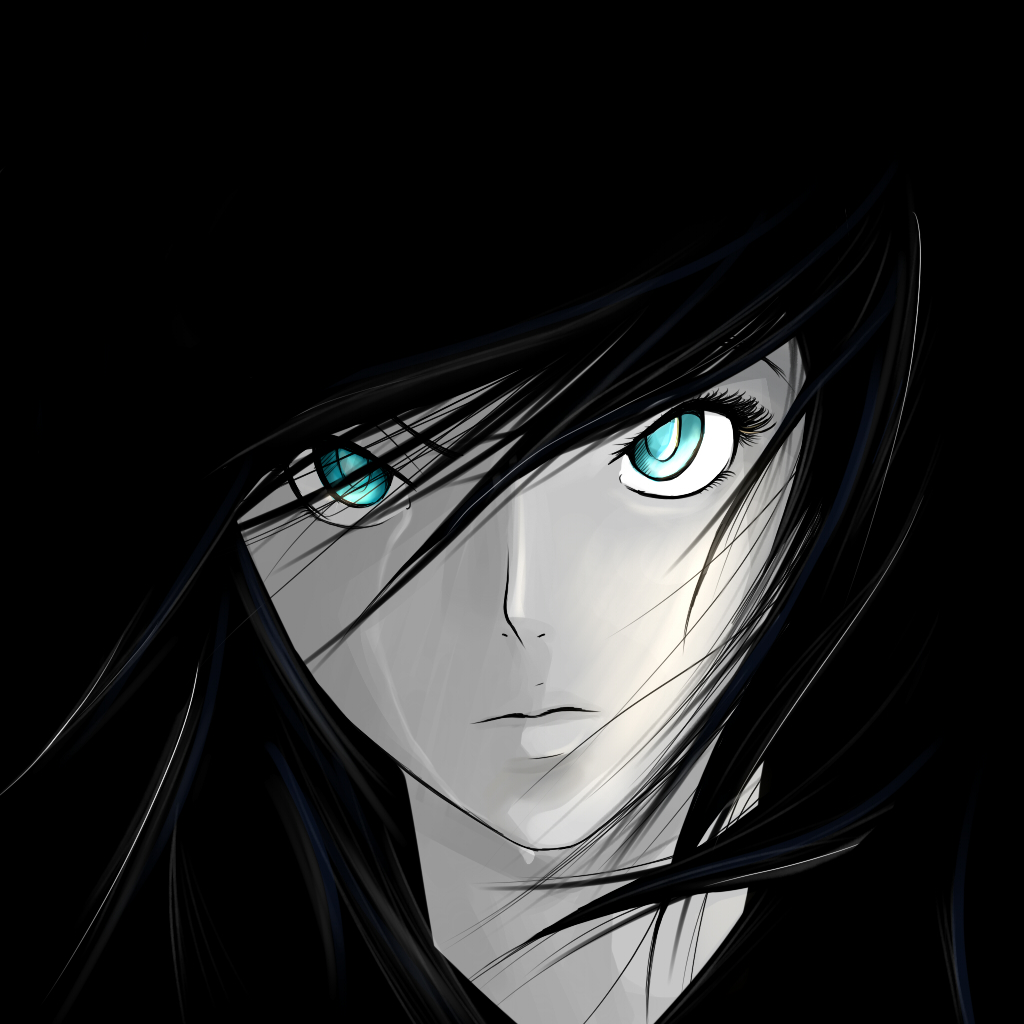 The first thing to take note is how much the picture "moves". Basically, depending on how the lines are displayed, you create a certain flow as to how a viewer looks at it. Since there is plenty of negative space, the first thing that is commonly looked is the face. From then off, you understand the mood, you take note what emotions are present, and you start thinking more of the setting overall, which I believe you have captured perfectly. And when she is looking off to the left, the viewer also focuses more on the left which then they see how well the hair cooperates with the flow, making it recenter the viewer back to the face. It is quite a cinematic display which I believe makes many to not notice the few flaws with the picture.

Briefly stating these flaws, the bit of hair on the lower right disrupts the flow of the image and when noticed stands out a bit. Another note, the tear that runs down her face does not go over the line art of her chin, but this could also be forgiven as maybe a style choice since the shading of it fits well to not distract from the main focus.

While there could be many similar scenarios that this female is in with many other works, the uniqueness of the style and the choices in execution is what makes it stand out. The way she is behaving suggests more than what the picture only shows, leaving the imagination to the viewer. That is a huge plus.
The Artist thought this was FAIR
18 out of 19 deviants thought this was fair.
Wow, wow, wow...this is so...mystifying~
Those eyes...they hold such power...such wonder...you can really tell a person by their eyes but I'm completely stumped by this character's eyes...I can't see through their eyes at all...
Your originality is quite amazing. Although I have seen pieces familiar to this, I have to say that the techniques that you've used are really original! I love this!! I can't wait to see more like this!! I am so going to have a browse through your gallery! You look like you could become a really amazing artist!! Good luck! x

keep up the good work!

The Artist thought this was FAIR
21 out of 24 deviants thought this was fair.