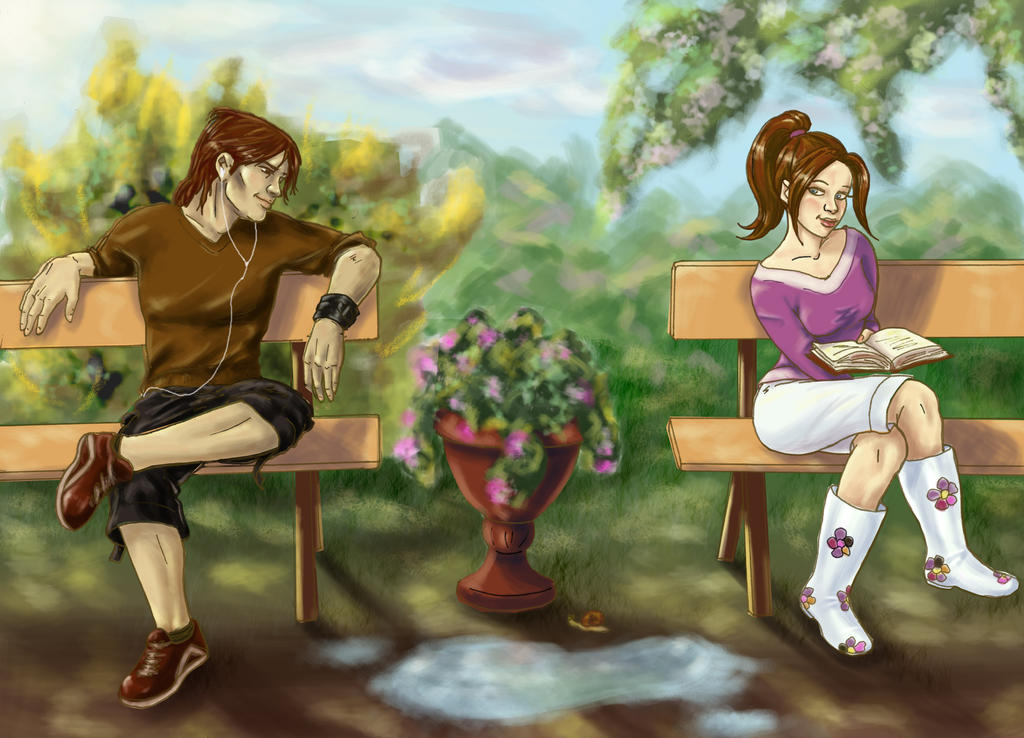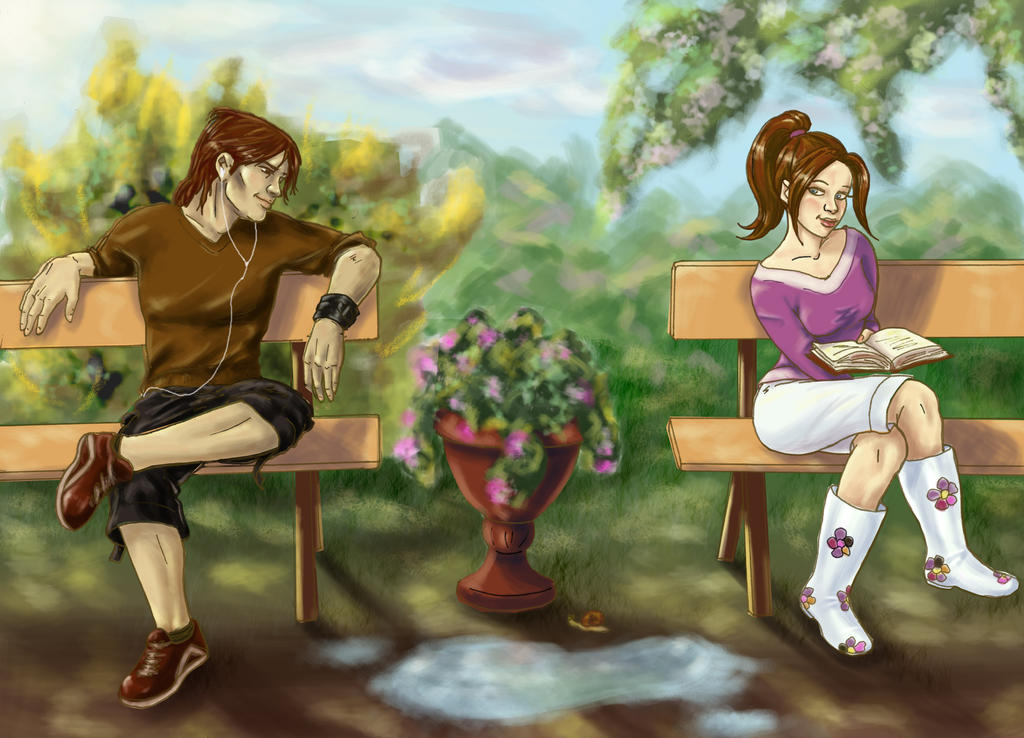 Watch
This is the beginning of the roller-coaster relationship of the two, a station in the infinite cycle that goes around like the seasons: always on-and-off.
PS stopped responding to me FIVE times during doing this, so bear with me if it sucks, i kind of lost enthusiasm between two Task managers and redoing the unsaved parts...
So finally, the last part in my Seasonal!Lancitty series. I loved doing these pieces

Guess the best ones are for my favorite seasons (autumn and winter), while the others are kinda weak. Well, no wonder, really.
Also, this is my entry for the Calendar '12 project on #
Evo-Obsessed-Club
Due to many restrictions, it left me to go with March, though I'm aware there is no way in March you would have everything so green and full of flowers. Never mind.
----
The other parts of the series:
Summer:
[link]
Autumn:
[link]
Winter:
[link]
Lance Alvers, Kitty Pryde (c) Marvel, WB

Reply

They look awesome. Awesome job!

Reply

*Kitty, I meant to say. Plus I'm correcting myself 'cause I HATE seeing her name shortened to just Kit/Kitt. Ughh! I don't know who started that, but I do know it never happened in the show!!
Reply

I've never seen it used as Kitt, phew. Kit is kind of stupid, too. Anyway, thanks for the comment

Reply

Fantastic! Kitt's boots are so win...and so her!
Reply

Reply

This is adorable! I love the soft, pastel-ness of the background and Kitty looks lovely! Brilliant idea connecting the Lancitty relationship to the seasons - you're right that it's a bit of a "roller coaster" cycle. This one might be my favorite of the bunch, but it's really hard to choose!

Reply

Oh, thank you

I wanted to go with soft tones and cheerful colors, something really bright. I'm happy you like it!
If I werent so damn lazy, I'd have drawn a Month!Lancitty, but yay, that's too long...
Reply

Well, I'm back and pleased to see that you updated

A Lance and Kitty piece, so cute!
You got that look on his face reaaally good, he looks pretty much like in x-men evo, though you managed to keep your own style!
Reply

Thank you, hun! I wanted something cute and flirtatious due to the season and the theme. And it's great you're back

Reply

This is sooooo cute!

Reply