Yo. I'm Miranda. You can call me either that or Shorey. I don't have a preference.
These days I mostly just lurk online as I am busy with my full time job. I'm hoping to return here again soon, but we'll see if that happens.
If you wanna know more about me, I'm just some nerd that likes to draw cute animals. Video games and stuff are pretty cool too.
Programs I use:
Paint Tool SAI
Paint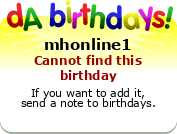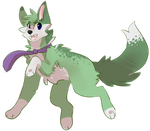 Favourite Movies
Lego Movie
Favourite TV Shows
My Hero Academia
Favourite Bands / Musical Artists
Marianas Trench, Descendents
Favourite Writers
Jay Asher
Favourite Games
Etrian Odyssey, Fire Emblem, Super Smash Bros
Favourite Gaming Platform
Nintendo, PlayStation, PC
Tools of the Trade
Hardware: Bamboo Tablet; Software: Paint Tool SAI, Adobe Photoshop CS6, Paint
Other Interests
Video games, friends, crystals