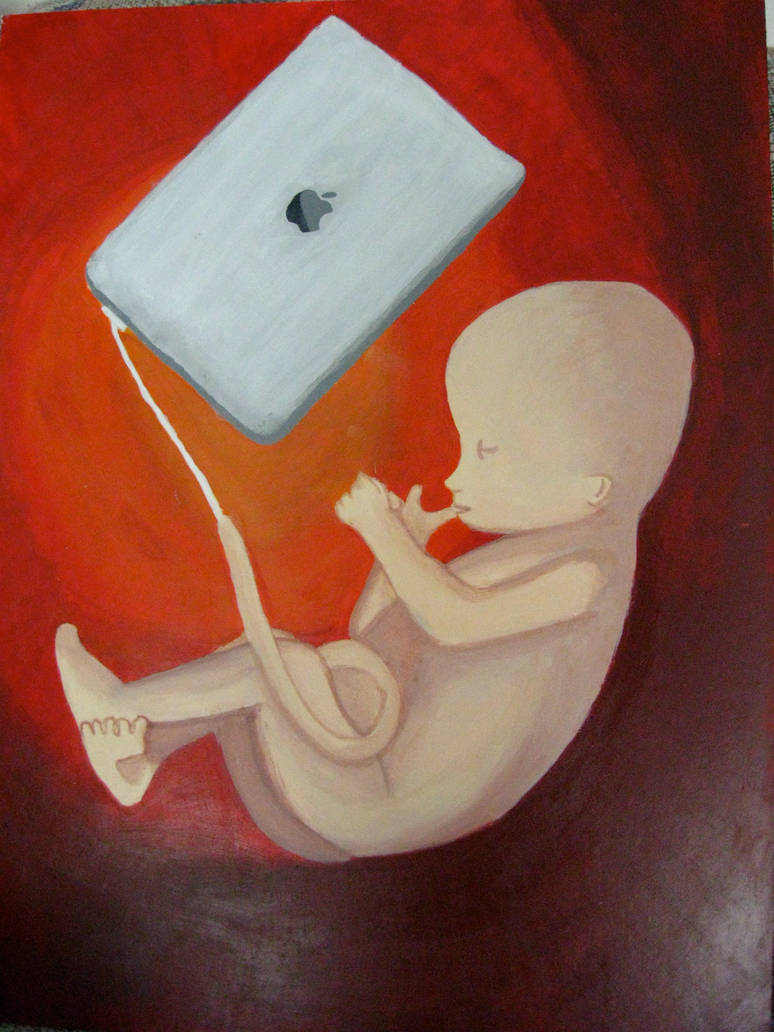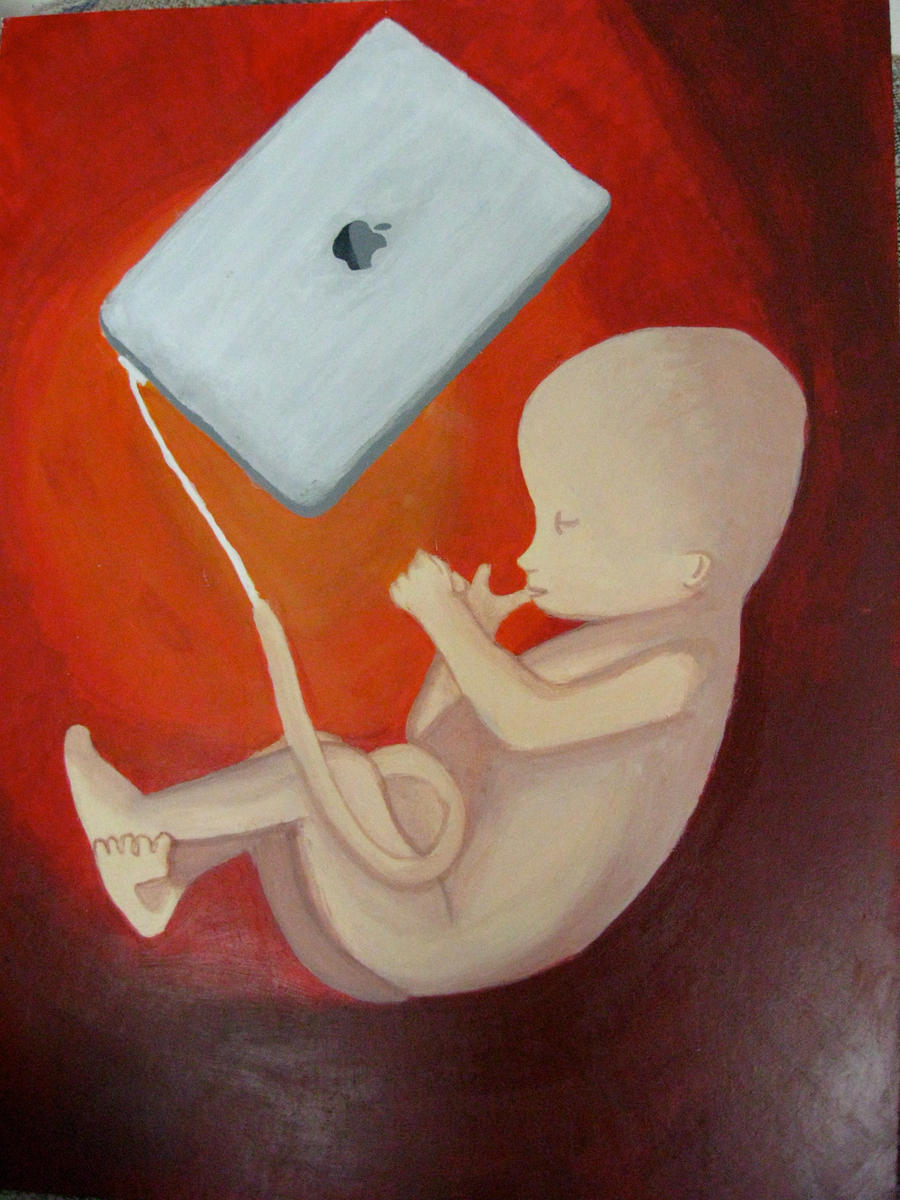 Watch
What's this? Artwork in MY gallery? It's more likely than you think

This piece was done in my Illustration class. We were supposed to make an editorial piece; a picture for a news article.
The article I chose talked about how the current young generation is becoming more and more dependent on technology, and how that will influence their future.
For instance, they will expect instantaneous responses to their questions, and they get the same satisfaction from talking to virtual friends as they do real friends.
This was made using acrylic paints on an illustration board.
And yes, that is a fetus connected to an iPad.

OMG! I did pretty much the exact same piece 2 years ago, only mirrored horizontally!
(Great minds think....) I'll have to show you sometime.
Reply

That article is so true. I'll e-mail you the reason why I think so.
Reply