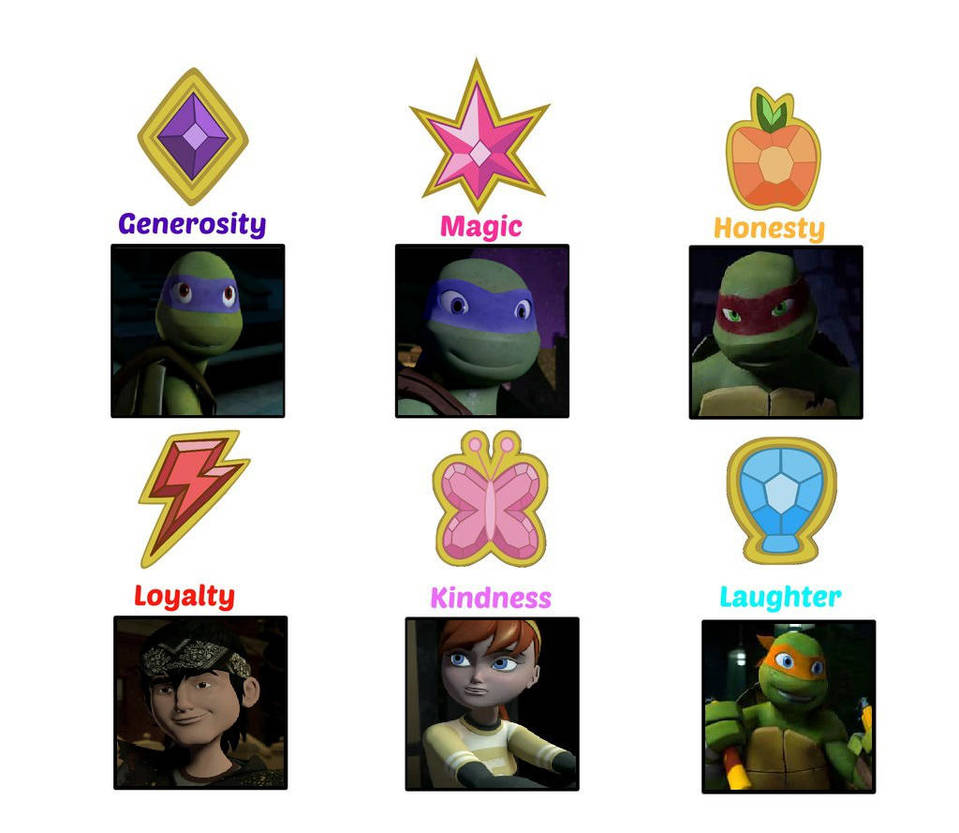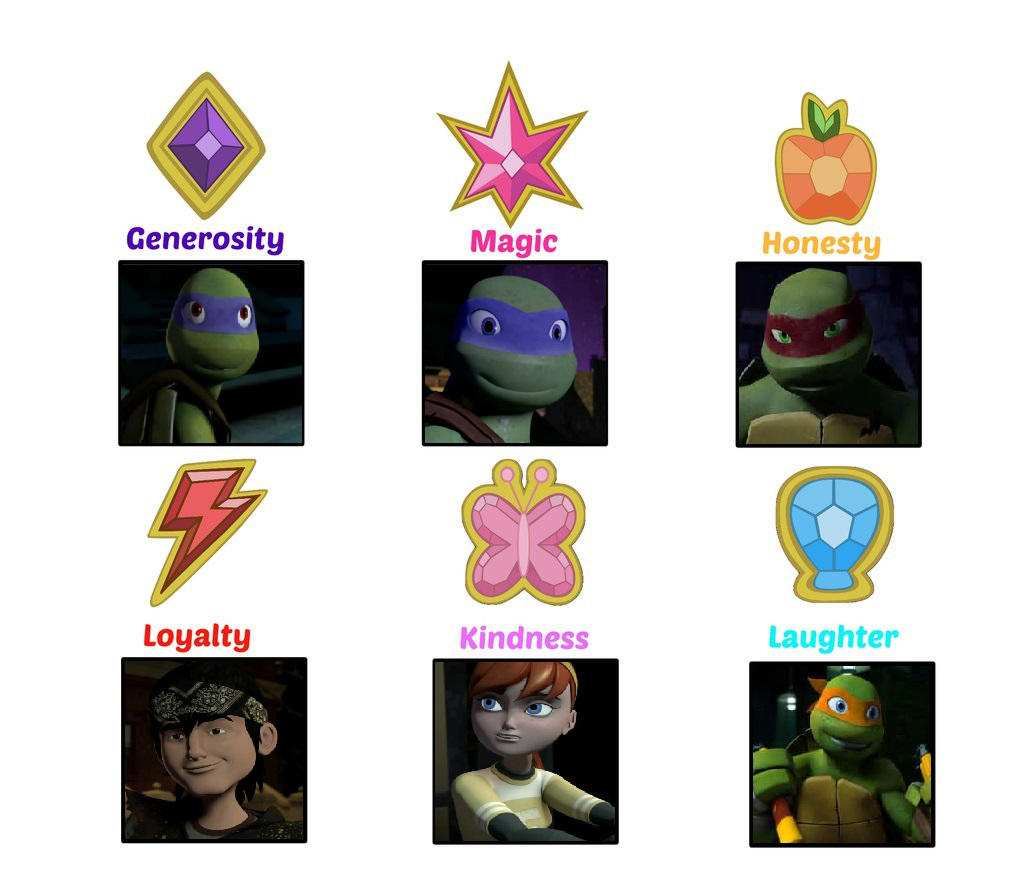 I thought this would be a fun little meme to do since I'm a fan of TMNT 2012 and MLP FIM.
Leonardo: Magic (Friendship)
Donatello: Generosity
Raphael: Honesty
Michelanglo: Laughter
April: Kindness
Casey: Loyalty (yes, Casey is loyalty, deal with it)
Meme:
TMNT 2012 belongs to Nick
Do you agree with my choices? Comment bellow.