Journal Entry:
Sun Mar 24, 2019, 2:50 PM
25th of March, is Tolkien Reading Day!


Chosen for the date on which the Ring was destroyed, people around the world come together to read their favourite passages and celebrate the author.

What will you read?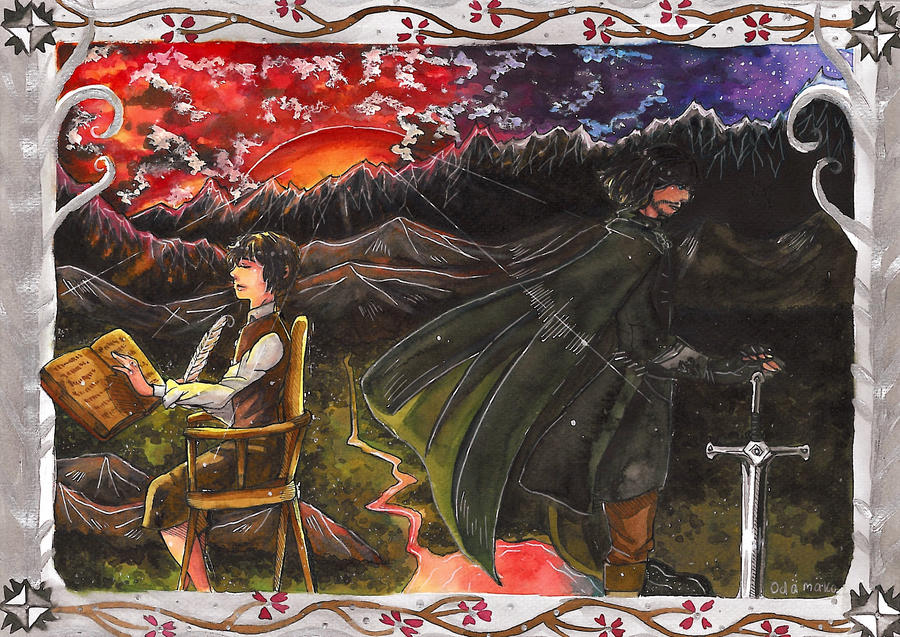 I just read the scene as Gandalf rides away from Orthanc in the second book with Pippin on his horses back and Pippin refers to himself as a ragsack (not sure about the english word, I read it in a other language) on Gandalfs coattail and Gandalf says every wizard should have at least one or two Hobbits on his coattai because they will keep remembering them about everything they said.
Loved that friendly bickering, on of my favourite parts of the second book!
Reply

I mentioned it to my colleagues in the library where I'm working, and they liked the idea. So they made a video to post on FB - one of our librarians sitting in the reading room and reading aloud from the LotR the part when the inscription on the Ring is revealed

Reply

Heh! I've never heard of this before.

One of my favorite passages is when Sam looked up and saw the
Star
, and the beauty of it smote his heart.
In the end, darkness is only a passing thing.

Reply