It's always interesting to see a depiction of Tolkien's world in the style of a different culture. In this talk I interviewed

- tabukomi, who transferred these tales into old Japan. But you can also find a more realistic style in her gallery, which I recommend to check especially if you like Thranduil.

1. Hello! For the beginning, could you tell us something about yourself?
Hello everybody! Firstly I want to apologize for my bad English. There is nothing more difficult, than to speak about myself. Ok, let's try to do it. My name is Tabuko. Now I live in Estonia and work in a call center as quality analyst. In off-duty time I like to be engaged in different things, even sometimes I am going down into a depression from thoughts that I can't try everything in my life. I was a makeup artist and a photographer, a wushu coach, a bartender, a guide, ta manager and a subordinate, a soap maker, a herbalist. My friends have a joke: "Do not say to us about what you already did in this life. Tell what you did not try to make yet".
2. What brought you to deviatArt and how did you pick your username?
I heard much about Deviantart and when I began to draw, decided to expose some works. I made my nickname of the initials. In it there is no hidden sense.
3. How did you enter Tolkien's world for the first time, and what impression did it leave in you?
In the childhood I read much. Once I took the trilogy by Tolkien "The Lord of the Rings" from the acquaintance and fell in love with Middle-earth. I reread this book three times in the week, but I had to give this book back. Therefore in several days I rewrote all verses so I could always read them again. I always loved fairy tales and Tolkien opened for me the new world. It was OMG-effect.
4. What creates the image of Middle-earth in your mind? Is it more influenced by the books or movies, or maybe other artists, and did it change over time or remained the same?
I can not deny Peter Jackson's influence on my vision of Middle-earth. It seems to me that he is also a wizard, as he could recreate a picture that is closest to what was described by Tolkien. I also feel gratitude to fanfics authors and fanart artists who open novel places and unknown heroes of Middle-earth for me . Their work also had a significant impact.

5. Who is your favourite Tolkien character and why?
After reading the trilogy "The Lord of the Rings" Sam became my favourite character. Without his loyalty, Frodo wouldn't achieve his goal. I always pay attention to the minor hero without whom the cherry on the top of cake would not keep.
But when I saw Thranduil on YouTube, what happened next... is sort of hard to explain. This is like a knockout blow. No comments. I admit with shame that I watched «The Hobbit" only last summer.

6. Now, could you tell us something about you and art? Are you a professional artist, or is art just your hobby? When did you start doing it, and who or what influenced your style?
Drawing is an accidental hobby, I've never been in any art school. In the childhood I redrew pictures from chewing gum which were brought by my father from abroad. But my school teacher told me that I am not able to draw, therefore my interest in art had blown out. A year ago I bought iPad and started drawing again. I have no own style because I only learn how to. I look how more experienced artists draw, and I try to use some of their techniques.

7. What's your creative process from picking the theme to finishing a picture?
It's always sudden. I see something and I understand that I want to draw it. Unfortunately, sometimes it happens and sometimes it doesn't. When I write fanfics, my heroes very often go contrary to my will. They lead their own life, without wishing to obey. The same is happening with my drawings. For example, I planned to draw a withering tulip, but as a result drew Thranduil with a dandelion.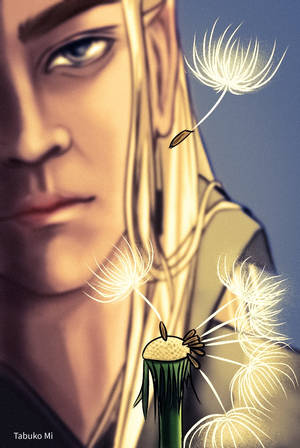 8. You have depicted Thranduil in many ways. What inspires you to draw him again?
If you watched the movie "The Hobbit" (I know you did it), then you saw that in each series Thranduil revealed himself from different perspectives that make you feel like you didn't know him at all. In the first movie he was a wonderful forest spirit who appeared for a short moment and melted like a snowflake on hot lips. In the second part of the trilogy he was more real, sexual, hard and vulnerable at the same time. And in the third movie we saw the soldier and the father. I draw him to understand him.
9. Your depictions of Tolkien characters in traditional japanese style are also fascinating. How did you get the idea?
All my life I study cultures of Japan, Ancient Egypt and China. And the Japanese culture seems to me similar to the Elven Culture. I speak about such Japanese concepts as Iki (natural refinement), Wabi-Sabi (beauty in the simplest things), Shibui, Miyabi and etc.
Also I have a small collection of ancient Japanese cards and the photo. All of that gave me the idea to draw Tolkien's characters in the Japanese style.

10. What other book or movies (or anything else) inspire you to create fanart, and why?
Now I draw only Tolkien fanart or sketches from real life. But I want to draw the main character from the book "Boule de Suif" by Guy de Maupassant. I read this story many years ago, but it left an indelible impression.
In general I seldom watch movies and I never watch TV. But some movies are masterpieces and I will surely try to draw some scenes from the following: "Hero" by Zhang Yimou, "Spring, Summer, Fall, Winter... and Spring" by Kim Ki-Duk, "Rashomon» by Akira Kurosawa and "The Fall" by Tarsem Singh.
11. Could you tell us, which
- Tolkien illustration you are most proud of?
- picture fits your current mood?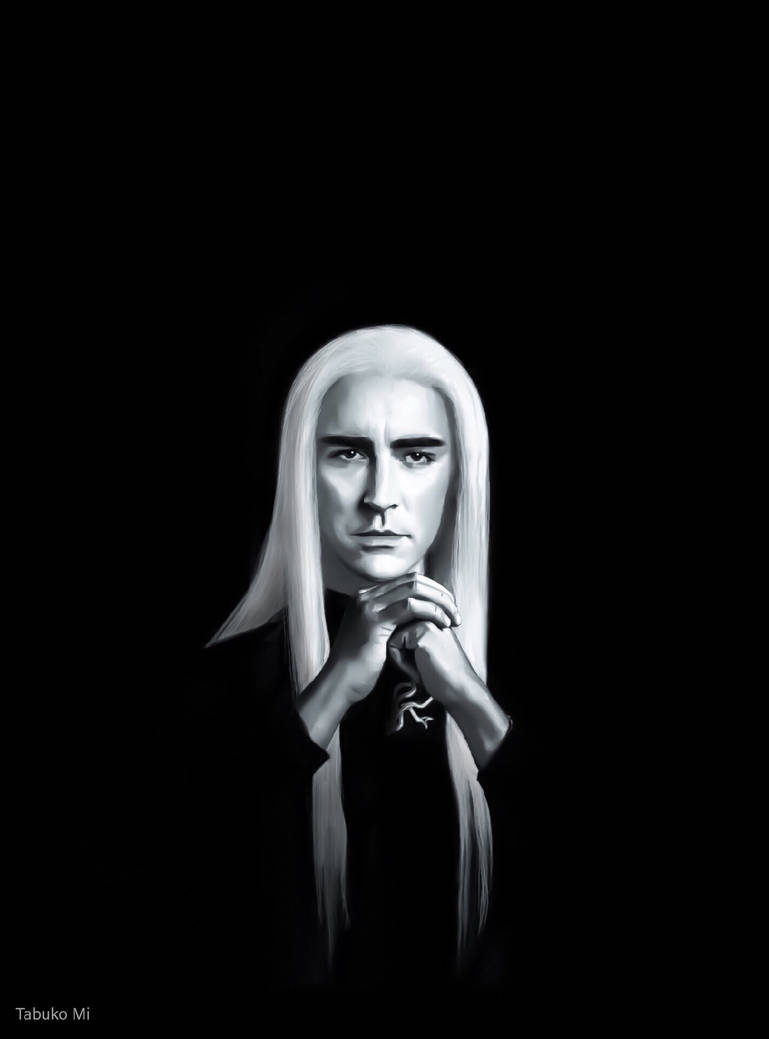 - picture was hardest to paint?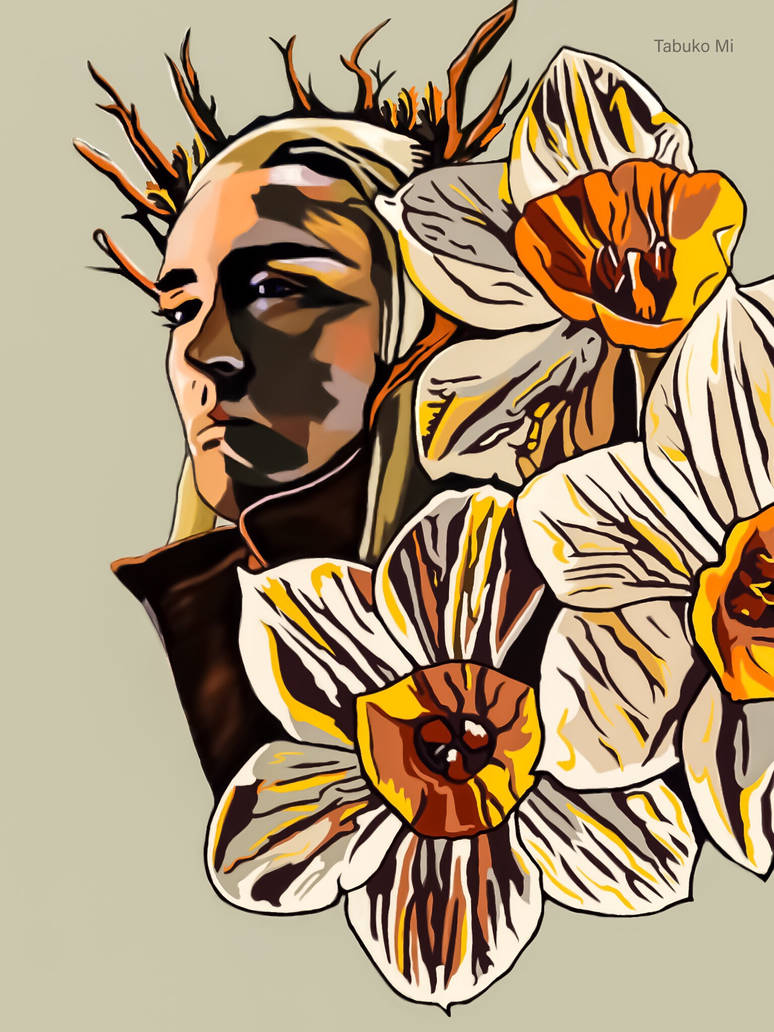 - other picture you would like to share with us and why?
I just like these works.

12. Would you like to thank somebody here? What key people in your life, (on or off of dA) have been inspirations to you, or has supported you, as an artist? You can also tell us why, if you want.
I want to thank all artists as I study drawing by looking at their works under a microscope

. But there are also those artists whose drawings I see with bated breath. These are real masters who were kissed by gods at the birth: Elena Kukanova (
EKukanova
),
kimberly80
, Boris Indrikov (
INDRIKoff
)... Oh, I can't list them all, but believe me there is a lot of masters.
13. Is there something else you would like to tell to the fans of Tolkien and your art?
"Their 'magic' is Art, delivered from many of its human limitations." - J.R.R Tolkien.
Thank you all. Each fan of Tolkien is a wizard. You can be creators, and can be muses for creation of new surprising arts. Remember that all limitations are thought up by people.
Thank you for your time and answers!