- skinnyuann is an artists who, as a part of his thesis, painted the illustrations to the whole Silmarillion on a canvas made from popsicle sticks! Visit his gallery if you want to see more of them: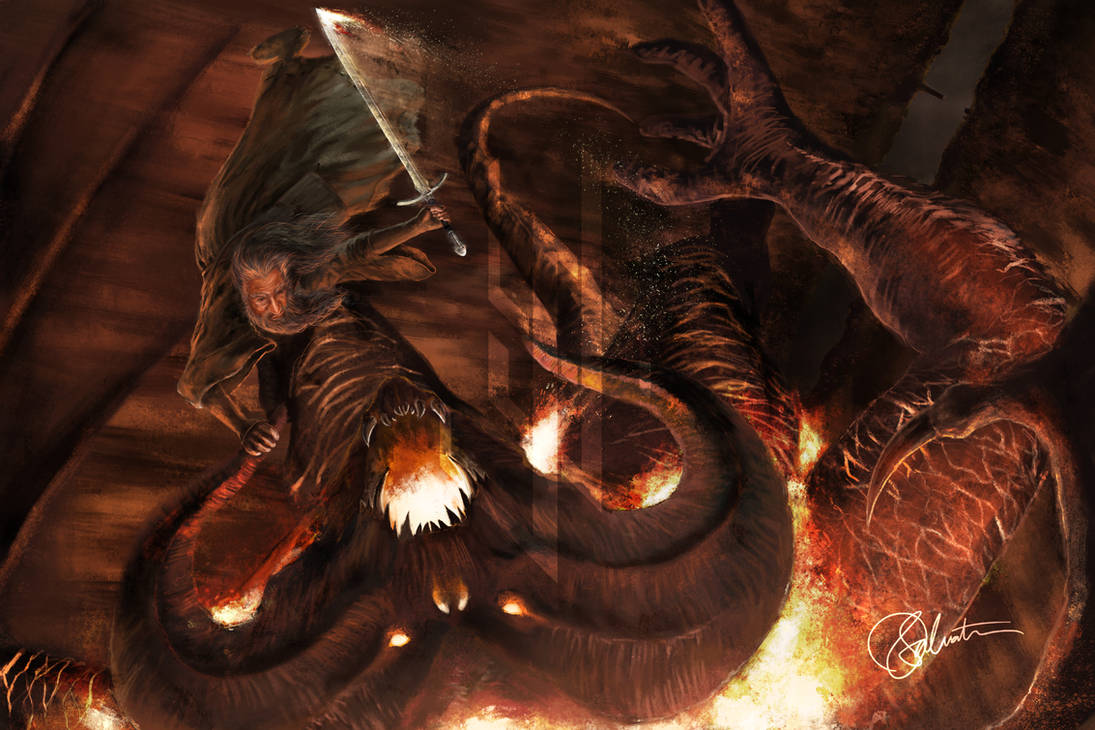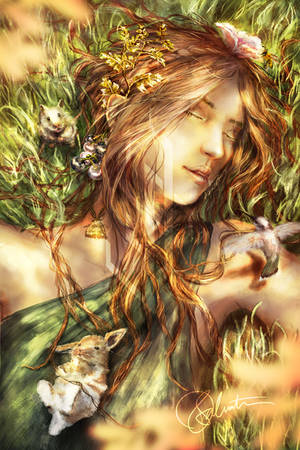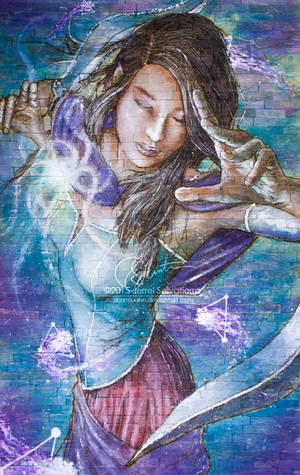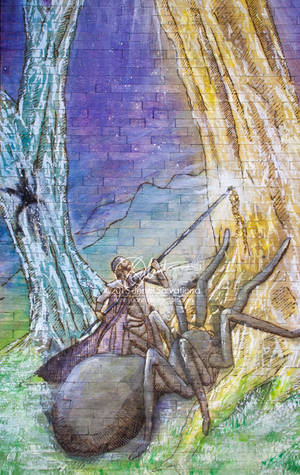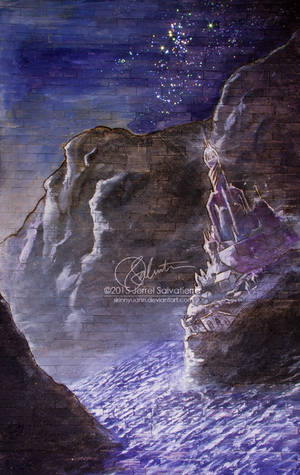 1. Hello! For the beginning, could you tell us something about yourself?


Hi, I am Jerrel Salvatierra, I do love to draw and paint, explore new things, and travel.

2. It is interesting to find out the stories behind people's usernames. What is yours?


Mine's "Skinnyuann". Why? I do play RPG online games before and I usually use "Yuann" as my character's name. Why "Skinny"? It's just because I am skinny ever since and I just embraced being one.

3. When did you read Tolkien's books for the first time, and what impression did they leave in you?
I am not a reader though I do love reading but only those topics I am into, most of them are related in science and art. I read the old English version of LOTR because my sister has it, but I didn't have much time to finish it. I finished "The Silmarillion" by listening to audio books. Does listening make count? Haha! I got hooked by this book easily because I love fantasy and medieval theme. I do recommend reading this book if you do love the LOTR and the Hobbit; it fills the gap and answers the questions about Tolkien Legendarium.
4. How extensive is your knowledge of Middle-earth? Do you consider yourself Tolkien expert?


I am not an expert in Tolkien Legendarium , but I do consider myself a fan of it.
5. Did you read the books, or see the movies first?
I saw the movies first
How much did the movies influence your imagination when reading the books?
A lot, as an artist, it serves as a standard for me.
6. Now, could you tell us something about you and art? Are you a professional artist, or is art just your hobby? When did you start doing it, and who or what influenced your style?
I first started to love drawing when I was young, I used to copy and draw animes back then. After high school, I am much undecided on what college course I am going to take but one thing I knew I wanted is that, I want a course that has something related to art and drawing. Luckily, I managed to choose a course and graduate in UST-College of Fine Arts and Design major in Advertising Arts. I'm into illustration and concept art, but after graduating college I realized that I still have a very limited visual library; and because of that, I do take photographs when I travel, climb mountains, etc. to help me fill up my visual library.
7. You illustrated the Silmarillion for your thesis. As a Tolkien fan, was you happy that you were able to pick this topic? Also, it's a lot of illustrations. Didn't the fact that you were obliged to do them spoil the enjoyment of the topic a bit?
When I picked the Silmarillion, I was beyond happy because my primary goal was to pick any Tolkien books or stories. I was shocked learning that the book consists of hundreds of characters. Designing the characters involved in the selected scenes was the most enjoyable but it is also a real challenge for me because of its quantity. Having a part-time job (3D Animator) in a government agency that time, my obligation to finish the illustrations as fast as possible did spoil the enjoyment, but I still manage to enjoy it for the reason that I am learning new techniques and styles from it.
8. You painted these illustrations on Popsicle sticks. How did you get this ideas, and where did you even get so many of them? How long did it take to prepare one such canvas for painting?
We the students were obliged to present at last three new ideas in art styles and techniques. I had a bunch of ideas that got rejected by my thesis adviser because he knew that other artists have done it already. Most of my ideas have something to do with wood, simply because I like wooden stuff or something with a wood finish. I got the idea by researching and one of the topics I came up is Pyrography. The idea of pyrography with watercolor was the first one that was rejected, but after a week I did ask to my adviser to reconsider it and he said, "Try adding something to it rather than colors." That's how I got the idea and after that, I rushed into a craft store and bought dozens of Popsicle sticks. My father helped me in cutting those Popsicle sticks. An average of 7 hours per board/panel is needed to prepare one.

9. How do you choose which scenes and characters to illustrate?
I did listen to the audio book per chapter, then after each chapter is finished, I decide on which scene is to be illustrated. The characters involved in the illustration depend on the chosen scene.
10. Who is your favourite Tolkien character and why?
Gandalf, perhaps because he is true to his quest.
11. What other book or movies (or anything else) inspire you to create fanart, and why?
Mostly games, like DOTA, Diablo3, ROHAN, Gaia online. Movies, perhaps the Pirates of the Carribean, Wreck it Ralph, and Marvel movies. Why? I love fantasy stuff.
12. What art technique is your favourite? Do you rather keep to the art techniques and styles you are familiar with, or do you experiment with new ones as well?
For the traditional art, I like the art exploration used in my thesis but I think it has a lot of room for improvement. I can't say it's my favorite but I like it nonetheless. For the digital art, I do admire other artists like Marta Nael for her choosing of colors, Darek Zabrocki for his artwork's traditional art approach even if it's digitally painted, Peter Mohrbacher's character designs. I can't really say that I have one most favorite technique and style because I have a lot of artists that I do admire, each of them have their own techniques and styles. I do experiment with new techniques and styles both in traditional and digital art.
13. Do you have some tips and tricks you would like to share with the other artists?
Most schools won't teach you all the things that you need, it is a good foundation, yes, but I think the best teachers are experiences and mistakes. It is an advantage to learn photography as it has many overlapping topics with illustration. Art blocked? Go outside and travel, touch and feel the texture of natural world, climb a mountain, be with nature and explore.
14. Could you give us a link or thumbnail from your gallery of
- a Tolkien illustration you are most proud of?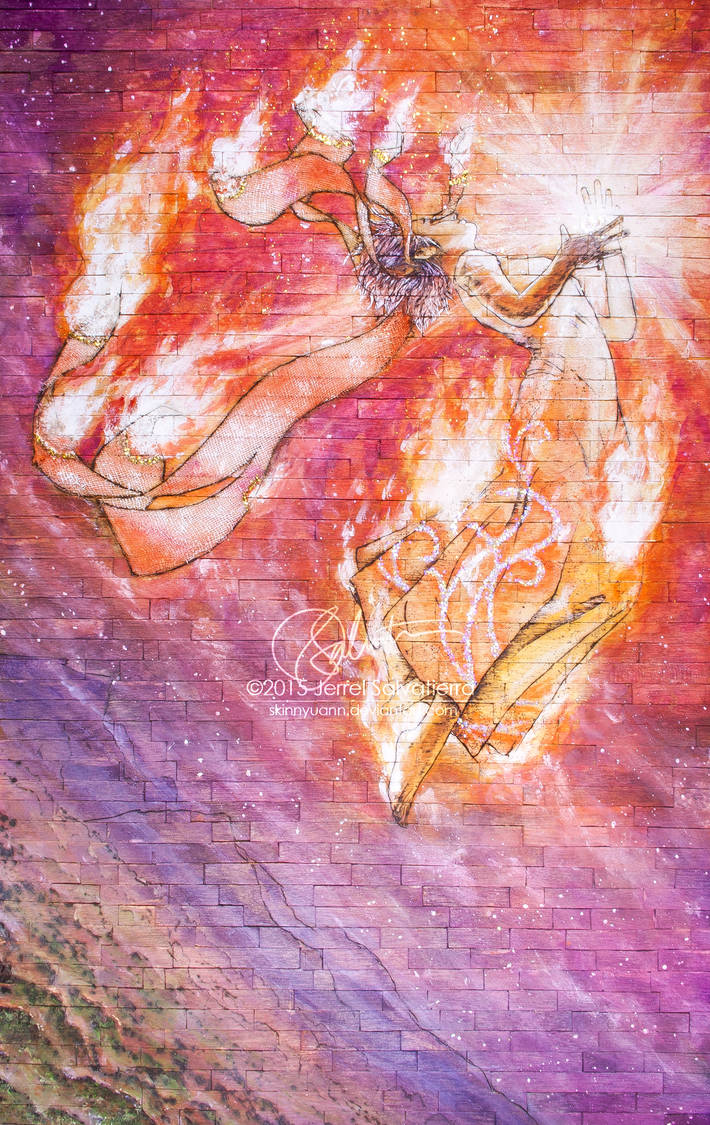 - a picture from other fandom or original picture you are most proud of?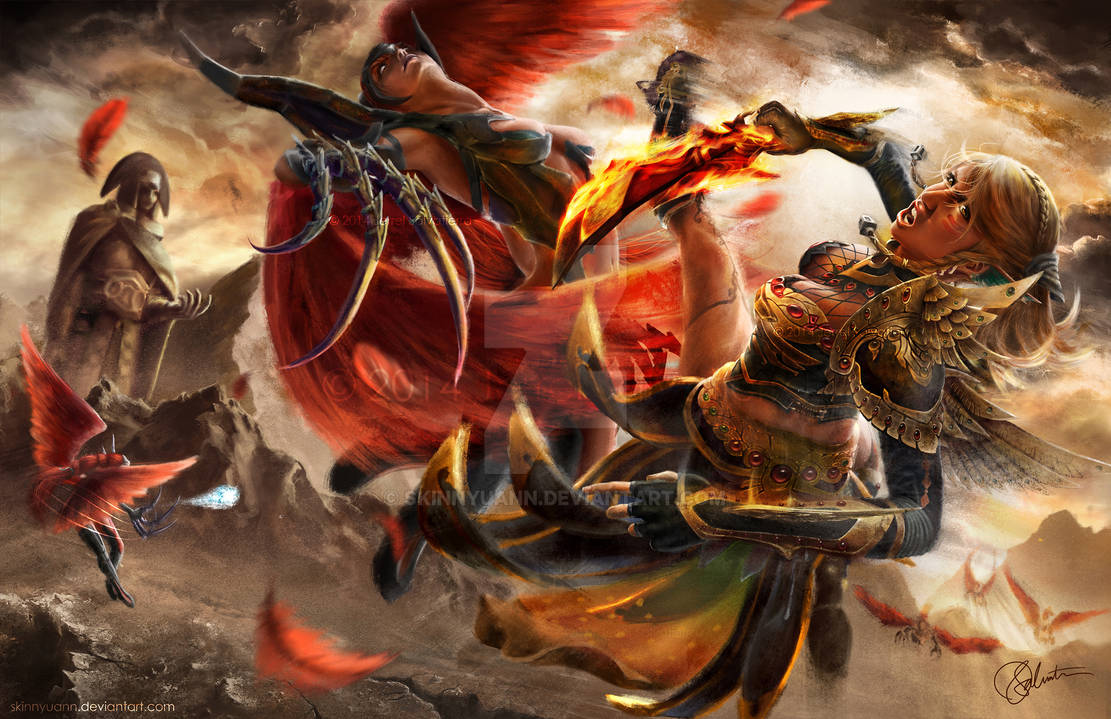 - a picture that fits your current mood?
I feel like eating breakfast at the top of a mountain
- a picture that was hardest to paint
- any other picture you would like to share with us and why?
I took this photograph in one of my travels. This river inspired me to include a river in my future paintings.
15. What key people in your life, (on or off of dA) have been inspirations to you, or has supported you, as an artist? You can also tell us why, if you want.
My college friends have always been an inspiration to me, they taught me a lot. They recommended watching Level Up! Sessions by Jonas De Ro, Darek Zabrocki, and Wojtek Fus. Watching their videos along with the other artists in the industry inspired me because they talked about about how to improve as an artist. Jonas De Ro, a concept artist and one of the Level Up! hosts, went here in the Philippines and set up an artist's meet up. I met more artists because of that gathering, some are students like me back then and some are professionals. Those artists I met inspired me a lot, learning different things from them is essential for my growth as an artist. By the way, a day after that gathering, Jonas De Ro went with the students including me for a swim in a waterfall and it was awesome. New circle of artist friends!
16. Is there something else you would like to tell to the fans of Tolkien and your art?
For Popsicle sticks as the wood panel, it depends on my availability because it takes a lot of time, but if I have enough span of working time, I would definitely love to create another. For digital illustrations, I will still create more illustrations. I am open for commissions; feel free to email me at skinnyuann@gmail.com
Have a good day everyone!
Thank you for your time and answers!