- jyongyi is a digital artist living in New Zealand (and making many Middle-earth fans envious for that

). But not only the place where they live is worh (a well meant) envy - their skills are as well: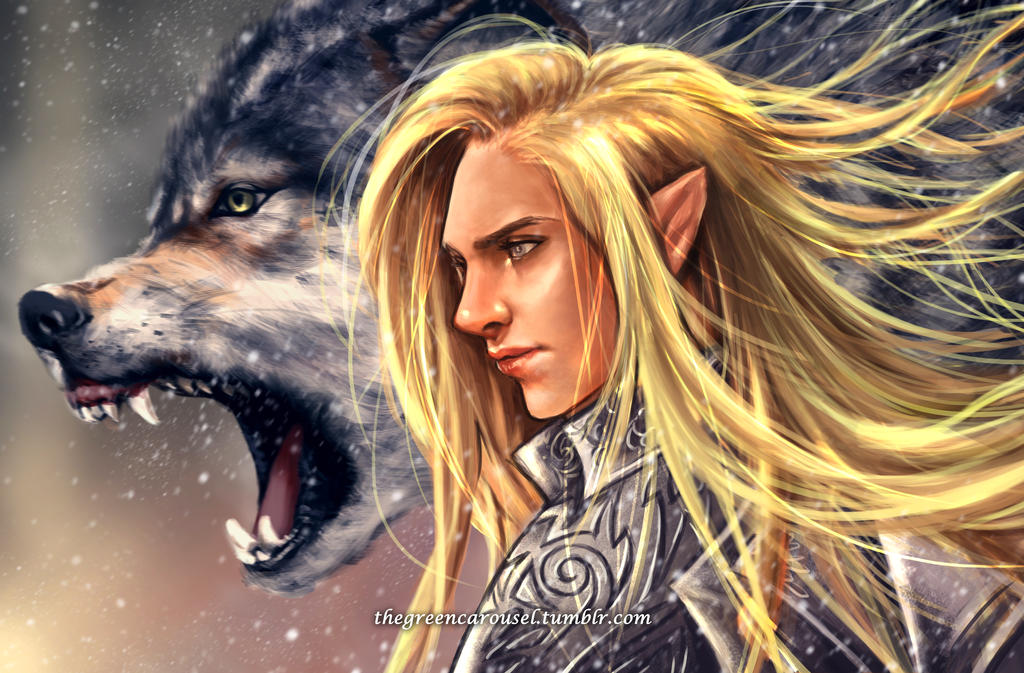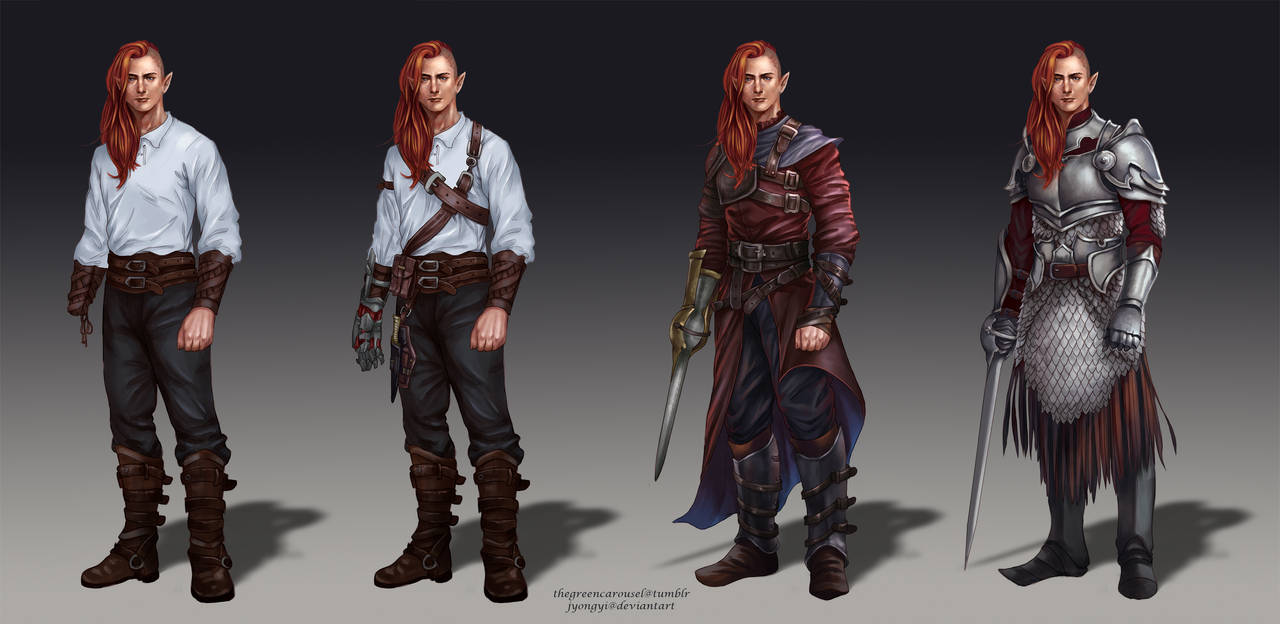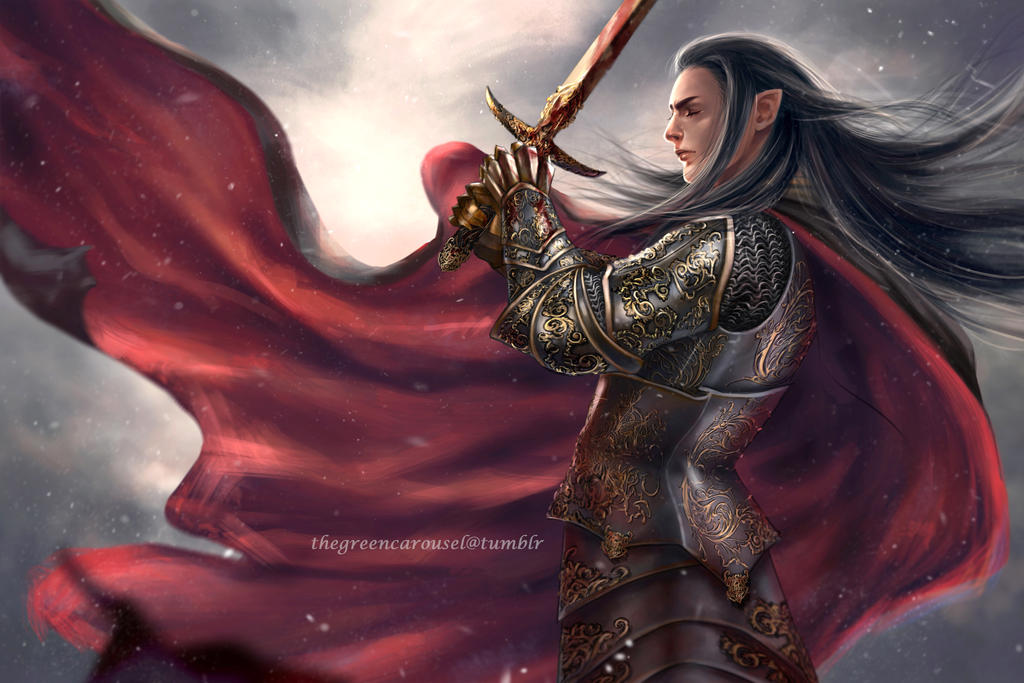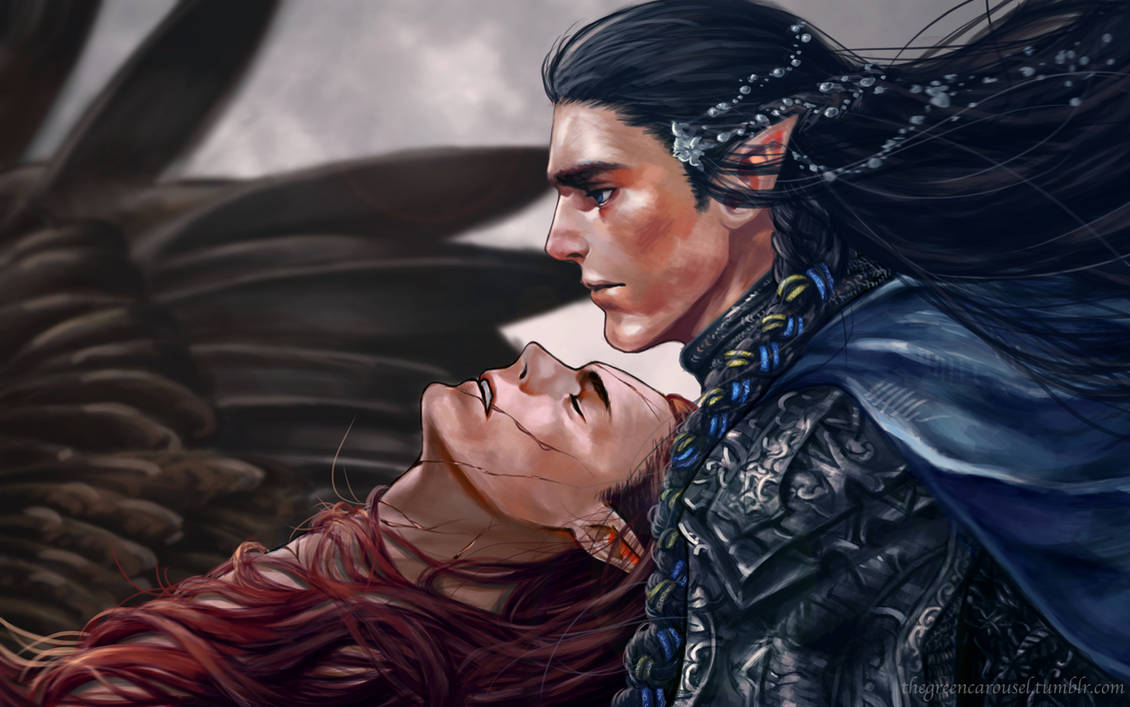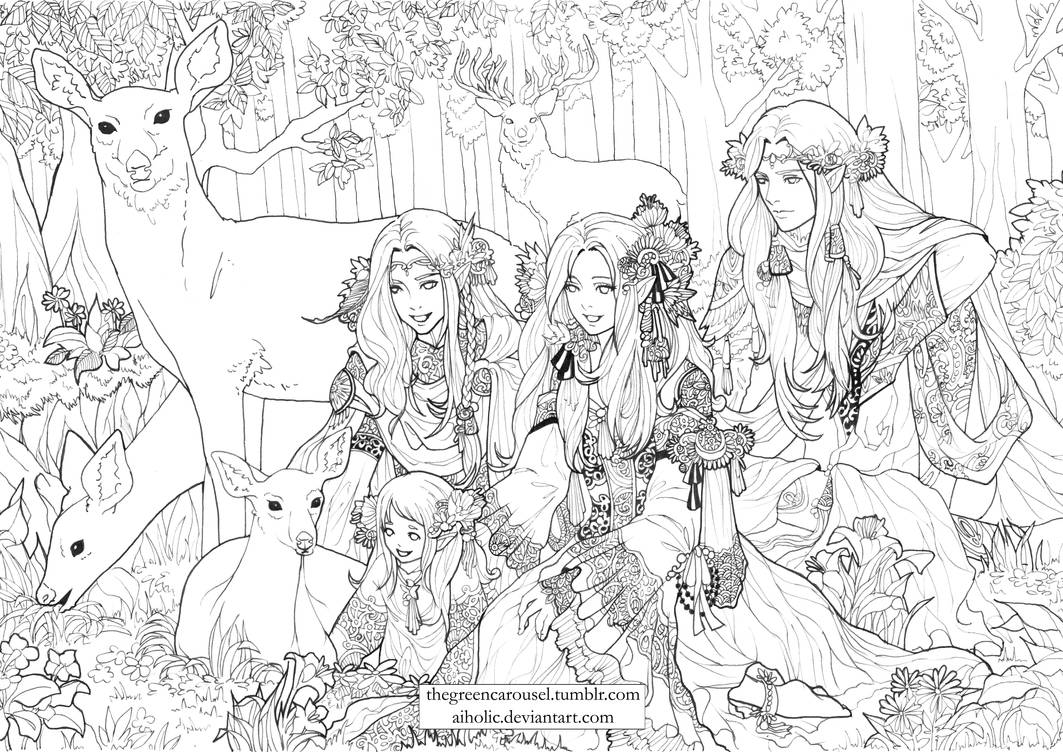 1. Hello! For the beginning, could you tell us something about yourself?
Hi! I was born in Brunei and moved to New Zealand for tertiary education

2. What brought you to deviatArt and how did you pick your username?
I joined deviantart back in 2005 and I had a different username back then (hellsangel13 *cringey I know). This is actually my second account and my username is a derivation of my actual name because I am planning to pursue art as a career and thought I should have a username that isn't embarrassing if it is googled.
3. How did you enter Tolkien's world for the first time, and what impression did it leave in you?
I saw the Fellowship of the Ring on my cousin's tv and to be honest the opening sequence with Gollum freaked me out so much I had nightmares for a while. However it is Orlando Bloom's angelic looks that drew me back into watching it again and I had no regrets.
4. How much did the movies influence your imagination when reading the books?
The fact that I watched the movies first meant I was able to imagine scenes more vividly because the New Zealand scenery was so incredibly breathtaking that I can believe it is another world entirely. The casting is also spot on so I had no trouble bringing the characters to live in my head.

5. Some of Tolkien's books can be hard to read, being more of history annals than beletry. Do you let that discourage you or not? How extensive is your knowledge of Middle-earth?

The dense language was a bit overwhelming in a sense that English isn't my first language so the dictionary was a familiar companion next to me especially when I tackled the Silmarillion. But I love the fact that it was written like an epic historical text, Tolkien's universe is so vast that this writing style lets you have a taste of everything he has created. I have to admit I am a shameless Tolkien nerd, but I daren't say my knowledge of Tolkien is complete, there will always be something of his I haven't read yet and I look forward to it.
6. Who is your favourite Tolkien character and why?
Maedhros, because he is such an interestingly conflicting character, in a sense that he is a rather noble person but somehow he is so intrinsically tied to his father's fate that he let himself be led down the same doomed path.

7. You live in New Zealand. How does it feel to live in a country where Middle-earth was filmed? Did it infuence you somehow as an artists or personally?
It was amazing actually, to be able to hike through the same locations that they shoot the films in. It does motivate me as an artist in which there is this silent awe at the beauty whenever I go on a hike which refreshes me and brings me a sort of inner peace. I hope to be able to share some of that awe I felt with people who saw my drawings.
8. Now, could you tell us something about you and art? Are you a professional artist, or is art just your hobby? When did you start doing it, and who or what influenced your style?
I started out as a hobbyist but decided to make art as a career when I realised I would rather do what I love. I am just starting on that journey so I can't say too much about where I will end up or what style influences me because at the moment I am a bit all over the place.
9. How do you choose which scenes and characters to illustrate?
I am an instinctive artist so I choose scenes that made me feel; whether it be sadness or awe. I also prefer character focused drawings so I will choose characters that are in an engaging scene or illustrate an imagined scene where they are at their most intimate.
10. What other book or movies (or anything else) inspire you to create fanart, and why?
I love all genres of fantasy, all the way from high fantasy to urban fantasy. However so far what has inspired me the most visually has been the art done for the Final Fantasy series. It is all so elegant and intricately designed.

11. What art technique is your favourite? Do you rather keep to the art techniques and styles you are familiar with, or do you experiment with new ones as well?
I tend to stray towards realism and semi-realism, so I do tend to stay in that realm of style. I do experiment from time to time with anime art because I do like the minimalistic style it is used which is vastly different from the more detailed realism.

12. Do you have some tips and tricks you would like to share with the other artists?
Fundamentals! Values and colour! And the dreaded perspective, the bane of all but one of the most important things to understand. However that aside the most important is to just enjoy yourself.

13. Could you give us a link or thumbnail from your gallery of- a Tolkien illustration you are most proud of?


- a picture from other fandom or original picture you are most proud of?


- a picture that fits your current mood?


- a picture that was hardest to paint?



14. What key people in your life, (on or off of dA) have been inspirations to you, or has supported you, as an artist? You can also tell us why, if you want.

I'm lucky to have parents who supported what I do. Initially they were unsure about my decision because I was brought up to be academically driven and art as a career doesn't really fit in that itinerary. I was able to convince them of my seriousness in pursuing art as a career and I'm really grateful they threw their lot in with me.
15. Is there something else you would like to tell to the fans of Tolkien and your art?
Keep on arting! Every Tolkien fanart I see helps to motivate me in creating more fanart so I can be a part of this wonderful fandom.
Thank you very much for your time and answers!