This interview was complicated.

-
ivanalekseich
is a Russian artist whose art I discovered only recently, and when I did, I knew I wanted to do an interview with him. He answered it in Russian, as my father was so kind to translate it for me - from Russian to Slovak. I translated it from Slovak to English and here I'm posting it for you. We both tried to be as accurate as possible in the translations, so I hope not much was lost in them. Any mistakes in English you find are mine. Despite (or maybe even because) of the complications, I hope you will enjoy both the interview and a sample of his art: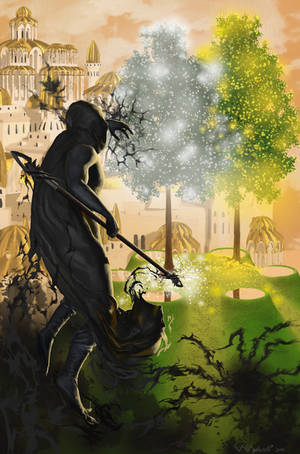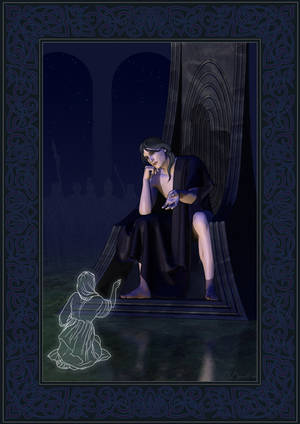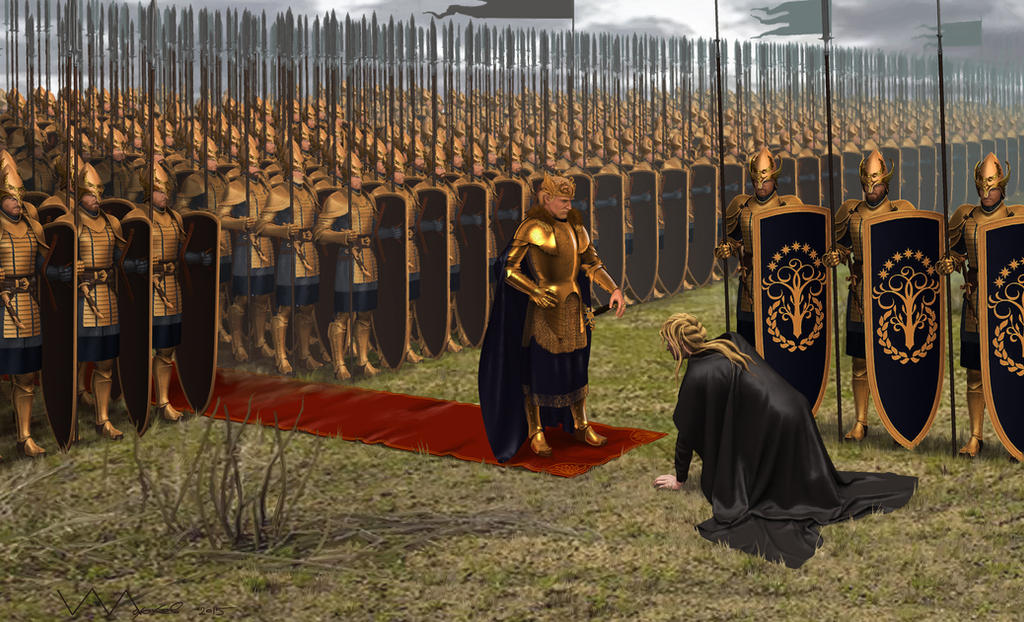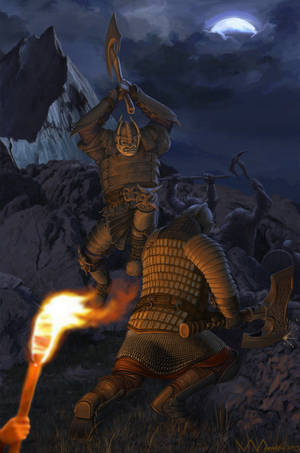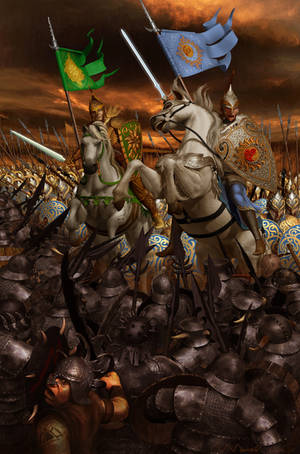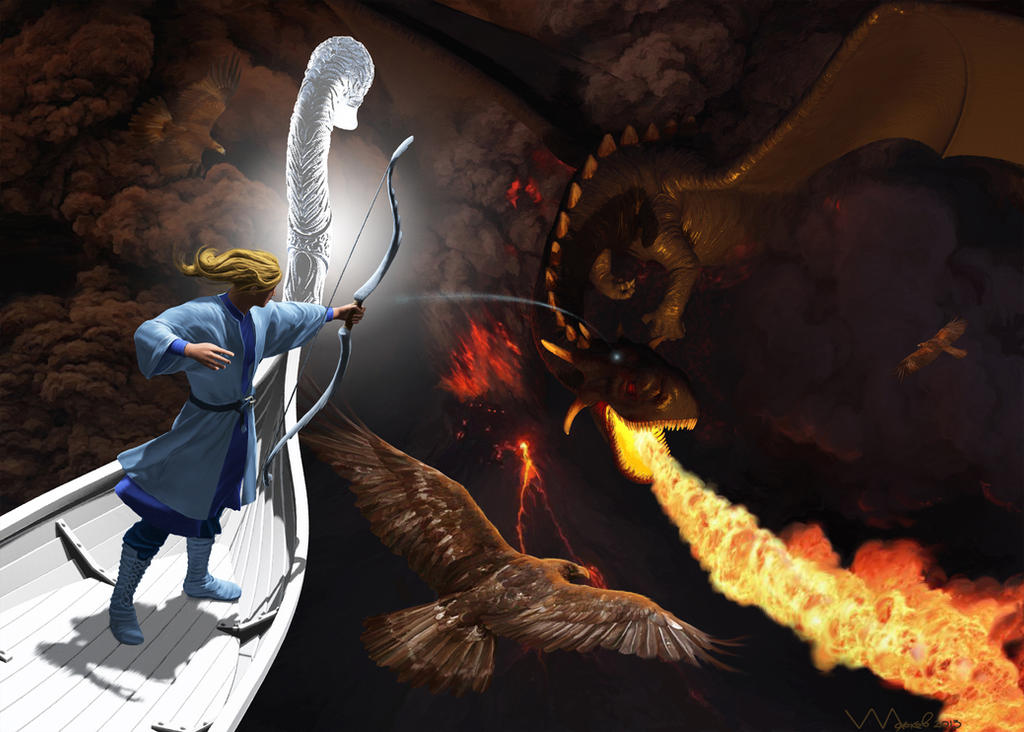 1. Hello! For the beginning, could you tell us something about yourself?


Greetings. My name is Ivan Markov. I'm 35, living in Kostroma, Russia. I word as 3D designer in fashion jewellery design.


2. When did you read Tolkien's books for the first time, and what impression did they leave in you?

3. How extensive is your knowledge of Middle-earth? Do you consider yourself Tolkien expert?

4. Did you read the books, or see the movies first? When the movies came out, many of the inner pictures of characters and scenes in the mind of the readers have been replaced by actors and settings from the movie. Did it happen to you as well? Did you try to prevent it?

I will answer the three questions at once: I read Tolkien for the first time when I was a child. It was the Hobbit, illustrated by David Wenzel. That's where I stopped, too. I switched to Robert E. Howard and Lyon Sprague de Camp and the Conan series. I became a devoted fan of fantasy. I tried to illustrate it, too, but I was young and inexperienced. These illustrations were based on movie stills.
I returned to Tolkien after the Lord of the Rings - Fellowship of the Ring was filmed. Then I understood that it's a great work of art, and decided to read it. The Lord of the Rings captivated me, and I started seeking other works from the Professor. I read the Silmarillion, The Book of Lost Tales, Unfinished Tales. The world interested me so much, that my hands reached for the pencils and colors on their own. I drew sketches, but also full-color illustrations and elaborated files. My studies, first employment and moving to different cities caused the loss of all my drawings. Now I consider myself Tolkien expert. I've read everything I could. I own a huge collection of Tolkien's books in different editions. I studied his pictures and read different notes and letters to discover even the slightest hints of what wasn't mentioned in the books.
I like the Hobbit and Lord of the Rings movies very much, and I became a great fan. But I try to not blend my illustrations with the movie concepts. You can say that both books are over-illustrated into great detail by many artists, but it's not true for the Silmarillion.


5. How do you choose which scenes and characters to illustrate?

I follow the work of other artists and Tolkien illustrators, and try to pick "untouched" scenes for my pictures, or my own interpretations of previously depicted scenes. But in any case I'm trying to depict the scenes as true to the text as possible.


6. What art technique is your favourite? Do you rather keep to the art techniques and styles you are familiar with, or do you experiment with new ones as well?


About my technique and style, they are highly diverse. I like to experiment from sketches to 3D graphics. I give much attention to light, as the play of light and shadow gives a lot of life and personality to the picture. I use different 3D softwares to achieve a good lightning, but the main work is done with a tablet pen.


7. Do you have some tips and tricks you would like to share with the other artists?


I have an advice for beginning artists: Most important is patience, diligence and persistence. You can't just choose your own style. Art needs the process of long creation, and then your individual style will form on its own. It is possible to mimic other artists, but don't get carried away by it. Just a little, for exercise and hand practice. Don't be afraid to fantasize.


8. Could you give us a link or thumbnail from your gallery of
- a Tolkien illustration you are most proud of?

Húrin - my first serious CG project


- a picture from other fandom or original picture you are most proud of?



- a picture that was hardest to paint?


Alien Visitor, because half of the picture was drawn with a computer mouse.



9. What key people in your life, (on or off of dA) have been inspirations to you, or has supported you, as an artist? You can also tell us why, if you want.


I always
admired the work of brothers Hildebrant and John Howe. I also liked the art of Justin Gerard a lot since I accidentaly discovered it - his pictures are very lively and have a pleasant style.


10. Is there something else you would like to tell to the fans of Tolkien and your art?

I would like to tell to the fans of Tolkien: Take care! You control this direction of art!


Thank you for your time and answers!