Photography is not an art-form usually associated with fanart, but Tolkien's Middle-earth is inspiring to many forms of art.

- aw-landscapes is a photographer who finds Middle-earth in real locations, and a founder of a group dedicated to the same goal -

. Today I bring you a talk with her.



1. Hello! For the beginning, could you tell us something about yourself?
My name is Alex and I'm an amateur photographer from Germany.
2. When did you read Tolkien's books for the first time, and what impression did they leave in you?
I started reading the Lord of the Rings after seeing the first movie in the cinema. I loved fantasy books and fairy tales as a child, but lost track of it in my teens. LOTR was my introduction back into this genre in literature and it opened the door to many other wonderful ideas for a practising escapist.

3. How extensive is your knowledge of Middle-earth? Do you consider yourself Tolkien expert?
I've got decent background knowledge, but I'm not an expert. I don't speak Sindarin

4. When the movies came out, many of the inner pictures of characters and landscapes in the mind of the readers have been replaced by actors and settings from the movie. Did it happen to you as well? Did you try to prevent it?
To a degree. Not at all. I welcome any kind of addition to Tolkien's world in my mind, be it through movies, games, drawings, stories or whatever. It's an ever growing melting pot of ideas and images that serves as a great source of inspiration for me.
5. Now, could you tell us something about you and art? Are you a professional photographer, or is it just a hobby? When did you start doing it, and who or what influenced your style?
Photography has been a hobby for the last 15 years. At first it's been mainly concert photography and sometimes photos on holidays and of my sighthounds. I've only taken a serious interest in digital landscape photography and processing during the last 3-4 years. For a large part this was due to the numerous amazing photos on DA. I have always loved nature and sceneries, especially forests and mountains and I love to experience the magic moments created by light and weather. Landscape photography was the perfect way for me to prolong these moments, take them home and share them. With my sometimes surreal processing I try to emphasize that magic feeling which drew me to a scene or motive.

6. You are the founder of Finding-Middle-Earth. What inspired you to create a group for finding Middle-earth in photography of real places?
Middle Earth is wherever we want it to be. Tolkien himself was inspired by the nature and landscapes he saw on his walks and travels. Rolling hills and green meadows, dark forests with twisted trees, golden woodlands, misty mountains and firespitting vulcanos... they are all out there for each of us to explore. I wanted to create a place to gather all those different visions of Middle Earth locations. I find it really interesting how alike and also how different they can be sometimes.

7. Do you think capturing real sceneries and comparing them to Tolkien's world makes that world more "real"?
To me it's a way of visualising ideas just like drawing or painting and I'm sure that creating a sketch can be just as immersive as creating the photo in the 'real' world.
8. Are you specifically looking for sceneries reminding you on Middle-earth, or just happen to go to such beautiful places?
Both. I've travelled to places that are said to have inspired Tolkien like Lauterbrunnen valley in Switzerland or Wistman's wood in England. I simply love old forests and mountain ranges. So did Tolkien... therefore many of the places I travel to might as well be locations in Middle Earth. I also walk the local woods every day with my hounds... so very often I simply stumble upon inspiring places and moments. Most of the time it's not the location alone, but the light and weather that give a place a magical touch and thereby qualify it for being a 'Middle Earth location'.
9. How much of a role does the post-processing of a photo have in creating the final atmosphere, and do you do it specifically with a certain Middle-earth location in mind?
Sometimes more sometimes less depending on how magical the atmosphere was to begin with. Sometimes the photo is almost finished straight from the camera and sometimes I have to put a lot of work into it to make something that looks special to me. Many photographers wouldn't use the last kind of photograph at all, but I sometimes enjoy trying to create a magical mood with a picture that didn't look like much at first. For me Middle Earth locations always have a certain kind of mood in addition to a geographical perception. It's inseparable.
10. What about your equipment? What camera and accessories do you use, and do you think it's important for the final result?
Sony Alpha 6000, Zeiss 16-70mm, tripod, polarisation filter, grey filter. To a degree it's important, because if the photo had a good quality (high dynamic range, clarity, sharpness, no noise, no blurring, no halos) from the beginning, it's easier to do the kind of post processing I do without producing ugly artefacts that will reduce the immersion into the place and mood.
11. Do you have some tips and tricks you would like to share with the other photographers?
Do what you like. Don't worry if what you want to do, should be done at all in photography. If you like the result, someone else will like it too.
Also take the time to learn to use your equipment and software. There are countless tutorials by amazing photographers on the internet. It's fun and worth it.
12. Photography is not the only thing in your gallery. You also draw, but avoid Tolkien themes there. Are they your inspiration only for photography?
The drawings and paintings in my gallery are more than 15 years old for the most part. These days I make one digital painting a year at most. I'd love to get back to drawing and painting more, but I simply lack the time. I also used to play and write music, but rarely do so now. I need to do something creative in my life and photography is the art that I can integrate into my every day life the easiest at the moment.
13. Could you give us a link or thumbnail from your gallery of
- a Middle-earth themed photo you are most proud of?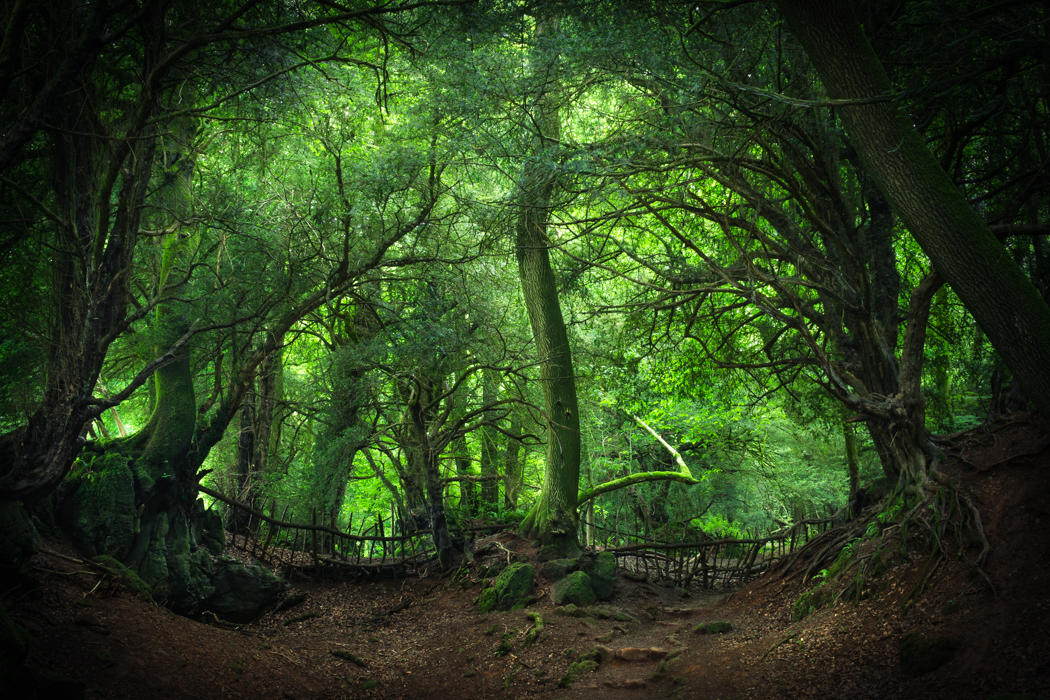 - another photo you are most proud of?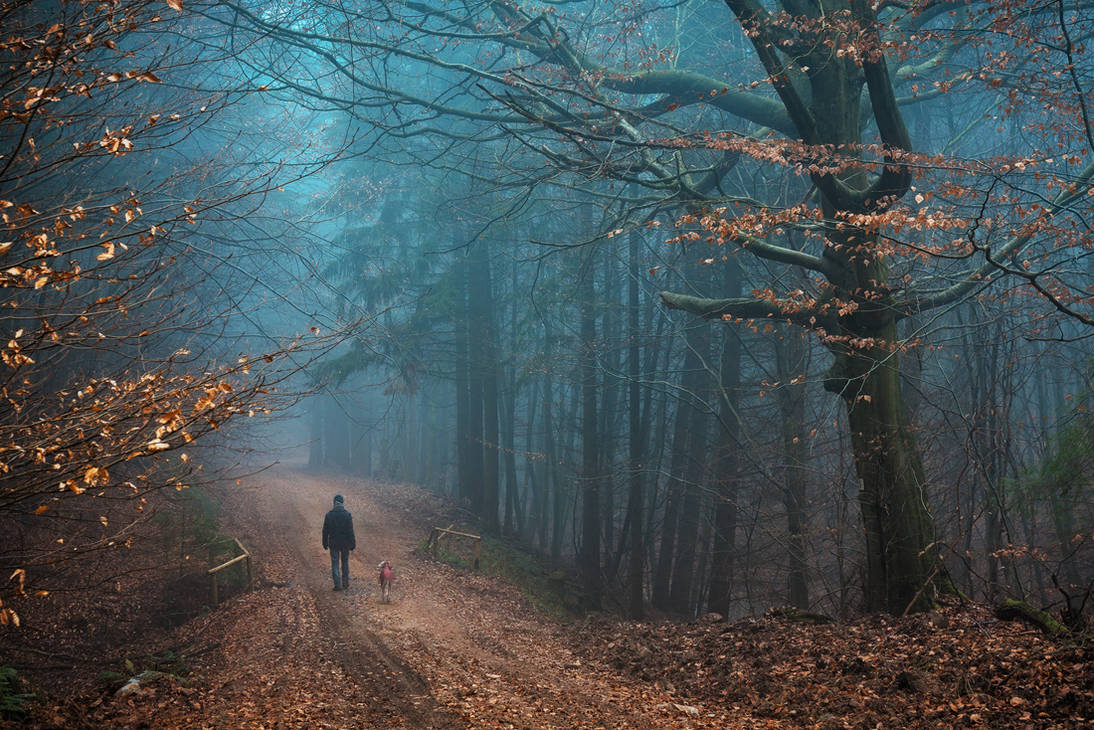 - a drawing you are most proud of?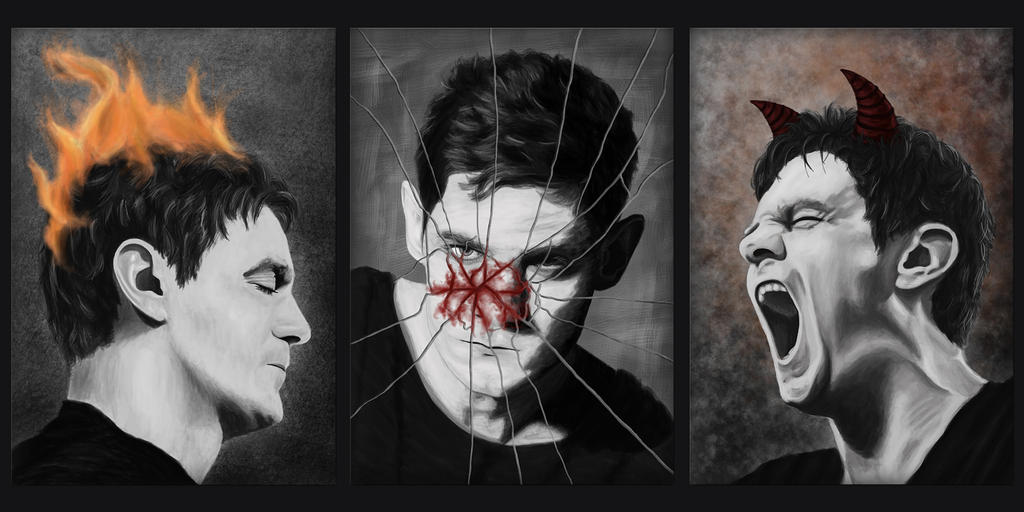 - a photo that fits your current mood?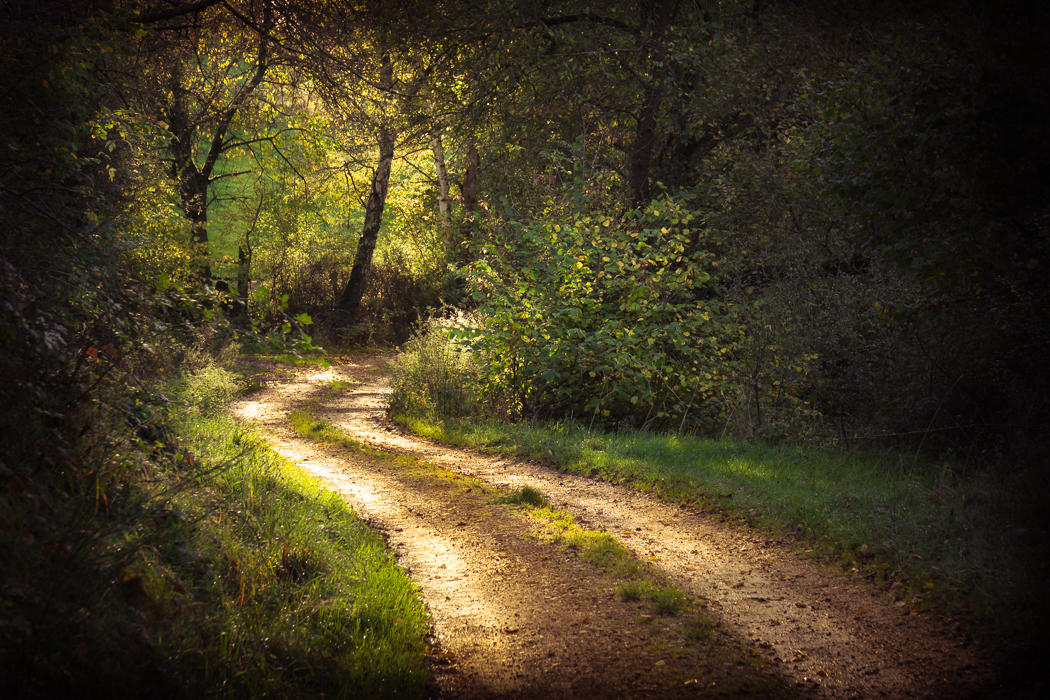 - any other photo you would like to share with us and why?

Because it's cold outside.

14. What key people in your life, (on or off of dA) have been inspirations to you, or has supported you, as an artist? You can also tell us why, if you want.
My family for believing in me. David Bowie for never doing the same thing twice. Tolkien for creating the perfect imagination playground.
Painters: John Atkinson Grimshaw, William Turner, Vincent van Gogh, Rembrandt
Photographers: Ansel Adams, Alexandre Deschaumes, Annabelle Chabert, Beth Moon, Rebecca Cusworth, Oer-Wout, Lars van de Goor, Nelleke Pieters and many more...
15. Is there some artist(s) at dA you know, who doesn't have as much attention as they would deserve? If yes, could you give us some thumbnails from their gallery?
There are many... here's a small selection:
16. Is there something else you would like to tell to the fans of Tolkien and your photography?
Ollo vae!

Thank you for your time and answers!

All talks: