- WisesnailArt has fan art for many fandoms in her gallery, but Tolkien has a special place there, including many beautiful illustrations like these:

1. Hello! For the beginning, could you tell us something about yourself?


Hi! My name is Wisesnail (or Clo, in real life), I like dogs, baking, reading, singing out loud and wearing red shoes


2. It is interesting to find out the stories behind people's usernames. What is yours?
Aha, it's really complicated! Suffice to say that during my first year of uni, my friends started calling me a 'snail' (not because I'm slow, though – quite the contrary in fact!)… and when I had to choose my 'internet name', I combined together my newly coined snaily identity with the fact that people say I'm wise (I beg to differ, though! XD)
3. When did you read Tolkien's books for the first time, and what impression did they leave in you?


I think I was 11 or 12 years old when I first read Tolkien… I loved it! My dad told me to read LOTR, but luckily, the librarian suggested that it would be better to start from 'The Hobbit'. After devouring it, I moved on to 'The Lord of the Rings', and I literally fell in love with everything and everyone!
4. Did you read the books, or see the movies first? When the movies came out, many of the inner pictures of characters and scenes in the mind of the readers have been replaced by actors and settings from the movie. Did it happen to you as well? Did you try to prevent it?
I've read the books before seeing the movies. I have to admit that I wasn't too happy with some of the choices, essentially because some things were different in my head. These days, I still imagine the characters with the same traits I gave them when I was a kid

5. How extensive is your knowledge of Middle-earth? Do you consider yourself Tolkien expert?
I like to think I know quite a lot about Middle-Earth, so yes, I do consider myself a Tolkien expert

6. Who is your favourite Tolkien character and why?
That's a really difficult question… I'll go with Maedhros, because I have a soft spot for tragic, red-headed characters!
7. Now, could you tell us something about you and art? Are you a professional artist, or is art just your hobby? When did you start doing it, and who or what influenced your style?
At the moment I'm 'in-between' – I can't support myself fully with my art, but that's the goal

(Keep your fingers crossed for me, guys!)
I started learning how to paint around 5/6 years ago, and I've been influenced by all the artists (old and new masters) who fascinate me.
8. How do you choose which scenes and characters to illustrate?
Let's say that I go with the flow, most of the time! For Tolkien, I try to picture scenes that I haven't seen pictured before, or that convey the oppressing atmosphere of some (most?) of the chapters of his stories, and that people seem to forget in favour of the more hopeful parts of his books.
9. In your Tolkien gallery, the older works are mostly movie characters, but the newer ones are characters from the Silmarillion. What caused this shift?
Aha, that's embarrassing! Well, only recently I started to gain the confidence (read: I started forcing myself) to leave my comfort zone (aka portraits) and try something new. The response of the fandom has been overwhelming, and this meant a lot to me!

10. While the movie characters borrow the actor's face, those from a book are free to take any face you imagine. Do you look for references that remind you of the character, or do you "make them up"?
I "make them up", mostly! If someone or something inspire me, this happens at a very subconscious level

11. What other book or movies (or anything else) inspire you to create fanart, and why?
A lot of different works/stories, as you can tell from my gallery! I like making fanart because it's a way to show my support to the original book or movie, and maybe to help others know of their existence.

12. What art technique is your favourite? Do you rather keep to the art techniques and styles you are familiar with, or do you experiment with new ones as well?
I have a particular way to work, but I try to experiment whenever I can, to avoid things to become boring (for me and for the watchers!)
13. Do you have some tips and tricks you would like to share with the other artists?
Practice a lot, don't get demotivated when you see other artists doing things apparently effortlessly (I have to remind myself of this on a daily basis, lol) and have fun while you paint!
14. Could you give us a link or thumbnail from your gallery of
- a Tolkien illustration you are most proud of?
- a picture from other fandom or original picture you are most proud of?


- a picture that fits your current mood?
(back to real life after the holiday, it's been pretty crazy!)

- a picture that was hardest to paint?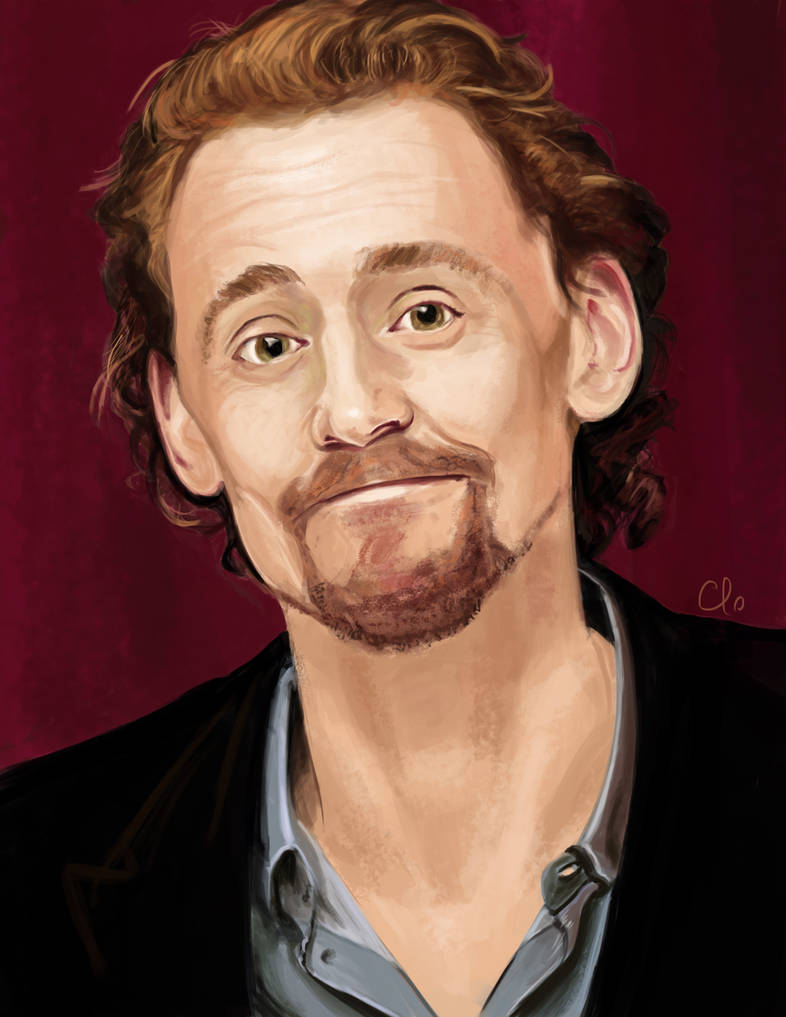 (this one, ageeees ago! XD)

- any other picture you would like to share with us and why?


Thranduil and his swishy cape

I'm sharing it because Thranduil is one of the few I didn't have any complaints about, casting-wise!
15. What key people in your life, (on or off of dA) have been inspirations to you, or has supported you, as an artist? You can also tell us why, if you want.
My friends and family, in different ways and at different times, helped me to never give up and to always try to give my best!
16. Is there some artist(s) at dA you know, who doesn't have as much attention as they would deserve? If yes, could you give us some thumbnails from their gallery?
Unfortunately, there are too many! D: I'd feel bad choosing only one! ><
17. Is there something else you would like to tell to the fans of Tolkien and your art?
Guys, thank you so much for your support! If you ever feel like discussing anything Tolkien-related (or not) feel free to drop me a line!

Thank you for your time and answers!