- Tottor is a great Russian artist and adventurous soul. If you read our talk, you can find out more not only about her art, but also travels and larps. Her gallery deserves much more exposure than it's currently getting, so be sure to take a look!
(Note: the answers in this talk went through grammatic correction by me. I hope I did not change the original meaning anywhere, when I wasn't certain about it, I left the original formulation)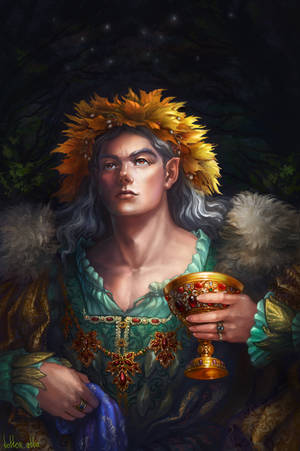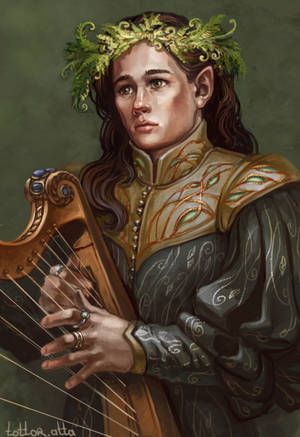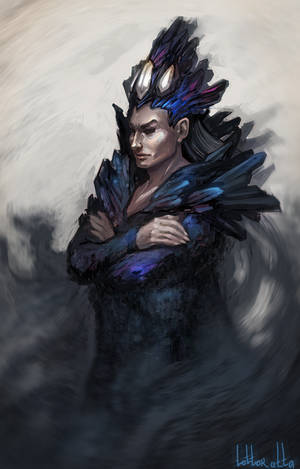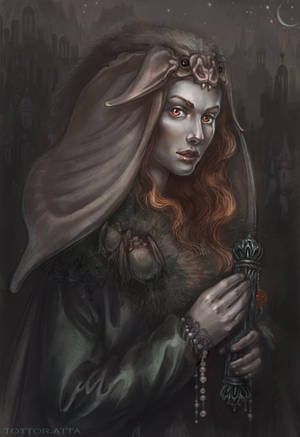 Hello! For the beginning, could you tell us something about yourself?
This is a rather difficult question for me. Despite the fact that artists use to be those guys who sit round the clock drawing, I had all sorts of adventures. In order to not write three volumes on it, I will only tell the most basic: I live in St. Petersburg (the northern capital of Russia), work as an artist in game development, I travel, master different sports related to water, I'm involved in live action role-playing game, breed giant roaches, do a bunch of affairs, and I'm very upset that day only has 24 hours.

That's a lot of interesting stuff! Your username also sounds interesting. Is it realted to "My Neighbor Totoro" somewhow, of does it mean something entirely else?
Many people immediately remember Miyazaki

But no. Here there is no intrigue: I just had to come up with a nickname, and I came up with such a combination of sounds. Where the nickname is already occupied, I add one more ".atta"
When did you read Tolkien's books for the first time, and what impression did they leave in you?
I think it was sometimes in 1999, before the announced start of filming. I read "Lord of the Rings" in secret, even at night, with a lamp under the blanket. But I revealed myself when I gave out a chuckle.
I am most touched by the story of Gollum.

When the movies came out, many of the inner pictures of characters and scenes in the mind of the readers have been replaced by actors and settings from the movie. Did it happen to you as well? Did you try to prevent it?
I do not like the movie much. A comic postscoring of a man with nickname "Goblin" become particularly famous in Russia. Therefore, if I watch a movie, then in this voice acting. The characters do not sink into the soul - so that even it was not necessary to try. (Perhaps with the exception of Galadriel and Gollum)

How extensive is your knowledge of Middle-earth? Do you consider yourself Tolkien expert?
I`m from Tolkien fandom

I can not read a full lecture about peculiarities of Gondolin's adverb or migration of the Edain families. But the basic material I know at a good level. Unfortunately, I do not often enrich this knowledge with new details, but every time I take up a new portrait of a character - I'm trying to find more information about it.
Who is your favourite Tolkien character and why?
Тhere is no specific. In each I like something different. In Fëanor his hot temper and desire to create. In Finrod his sacrifice and kindness. In Beleg his faithful friendship. Gollum for his dialogues with the second self. Hobbits are just cool guys themselves. All Tolkien's characters are interesting. And of course I like the characters from the dark side.
You have mentioned doing a live action role-playing games (larps?). Are these Tolkien or fantasy themed as well? What character(s) do you use to play?
Yes exactly
larps (In Russia alone, this abbreviation is called only gaming Soft contact weapons). I play games of different subjects (and Tolkien also), but do not play often - one or two times a year. I just do not like about the post-apocalyptic game, about the harsh and evil world. For me, it's fun and it should be kind and cheerful.
Characters - you must choose wisely, so you always have something to do in the game. It could be anything, but usually I have a fighting character, an archer. Possibility of hiding in the woods as guerrillas or to take part in the big storming is always interesting.
Now, could you tell us something about you and art? Are you a professional artist, or is art just your hobby? When did you start doing it, and who or what influenced your style?
Yes I am a professional artist, I make games.
I have been drawing since my childhood, I graduated from art school and college, but work on a degree only four years.
I love fantasy, and this is the main theme of my personal works. No particular artist, which would affect my style - I just do not think about the style itself. Whenever I start to work, I just set myself the task to make it as good as possible.
How do you choose which scenes and characters to illustrate?
Rather, it is them that choose me. They just come to me. In fact,the ideas more than finished works. There is more of them than even of the sketches.
Many characters I would like to draw in several different ways to look at them in new ways. But there is simply not enough life for all of this.

What other book or movies (or anything else) inspire you to create fanart, and why?
I do not set myself a single purpose "to draw fan art". I'm hardly different from other people here - I watch the same TV shows and movies, that's all - Sometimes the mood appears to draw something on the motive, but it is unlikely conscious and controlled process

As I said about the ideas - there's a whole sea of them, whatever may be the object of inspiration. Just Tolkien's world - it's very much my love and of many of my friends, so the fan art on it is dominant in my gallery.
What art technique is your favourite? Do you rather keep to the art techniques and styles you are familiar with, or do you experiment with new ones as well?
I do not usually think about the technique itself: my job is to create maximum quality and expression. That is what determines the way.
So I do not even know about which technique to implemented - I just draw.
You said you do a lot of traveling. Can you mention a few interesting places you have been to? Do you find inspiration for art in your travels as well?
I was in India and I was very struck by the Taj Mahal live. It's like a huge cloud, but it is made of stone. It seems completely weightless. In Iceland, I saw the northern lights. Most striking about that is, that they are absolutely silent, but constantly moving, as if moving in the wind. In Prague, I first saw a medieval Gothic cathedral - St. Vitus Cathedral. It still seems unreal to me. It is an amazing combination of something divine and infernal: the angels and the saints are close to the gargoyles and devils. In Finland, the most memorable was the Suomenlinna island and islands next to it - it's just huge stones sticking out of the water, but houses stand on them.
Modern artists get all the information about the world from pictures and drawings on the Internet - we have very little living experience. A stay in the journey - it's a great success. It enriches our lives and feelings - and, therefore, our creativity.
I do not often do a picture based on my travels - but no doubt it has a great nfluence on me.
Do you have some tips and tricks you would like to share with the other artists?


Usually all advise the same thing: "Just take and draw!". As often as possible, as much as possible. But I would also add: Analyze what you do, and use the references.
Could you give us a link (or thumbnail, or just the name of the pictures, whatever is easier for you) from your gallery of
- a Tolkien illustration you are most proud of?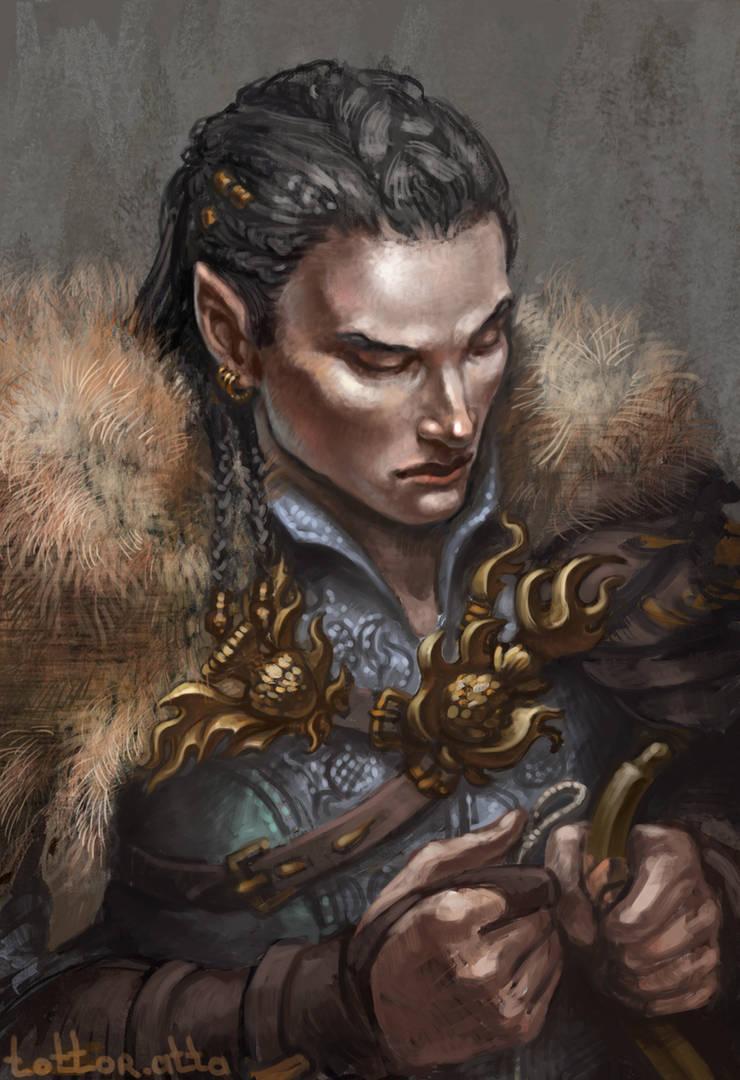 - a picture from other fandom or original picture you are most proud of?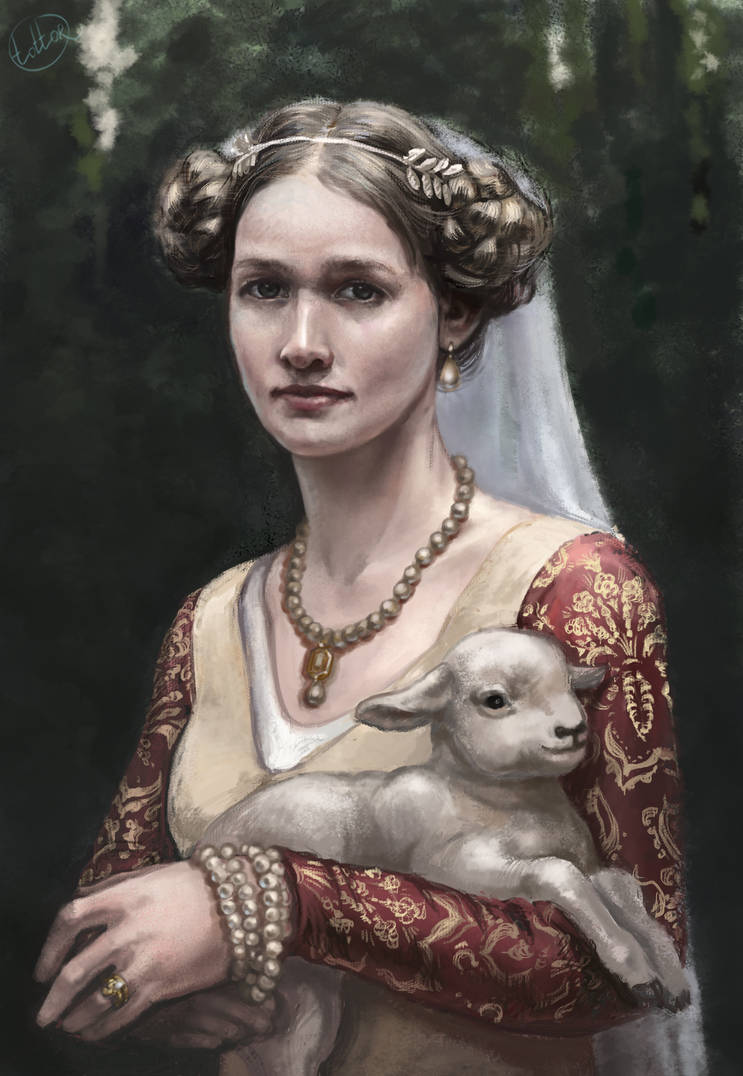 (Portrait of one of my acquaintances)

- a picture that fits your current mood?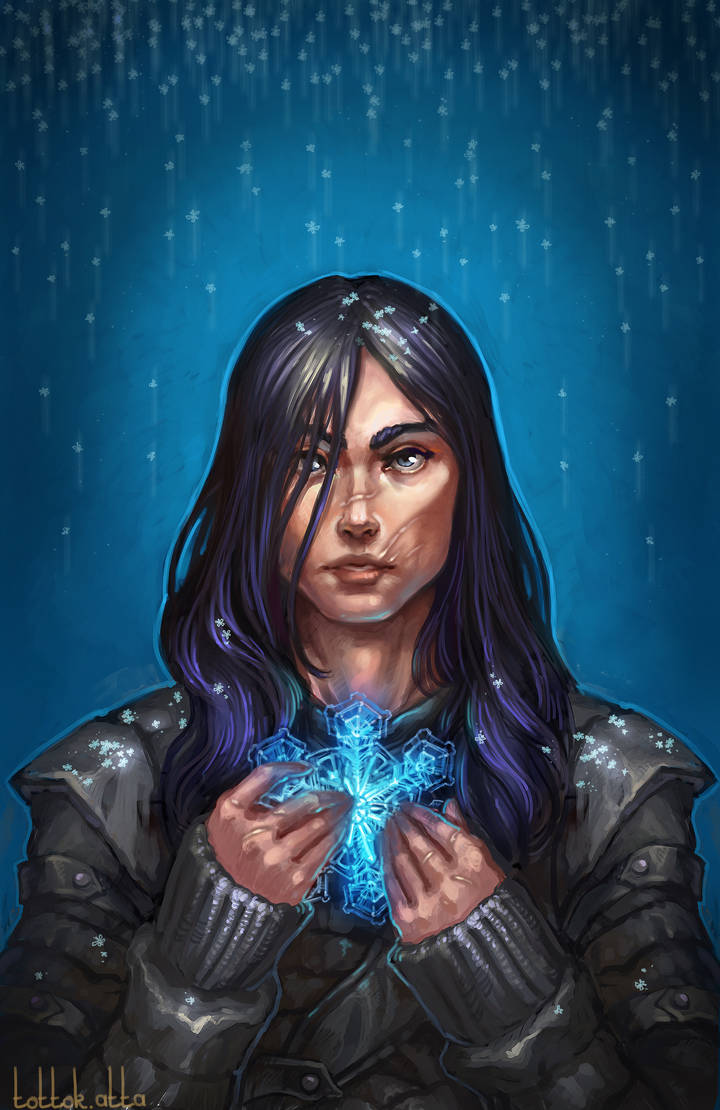 (This is a little unexpected. But the sensation of pain and the miracle is always with me.)

- a picture that was hardest to paint?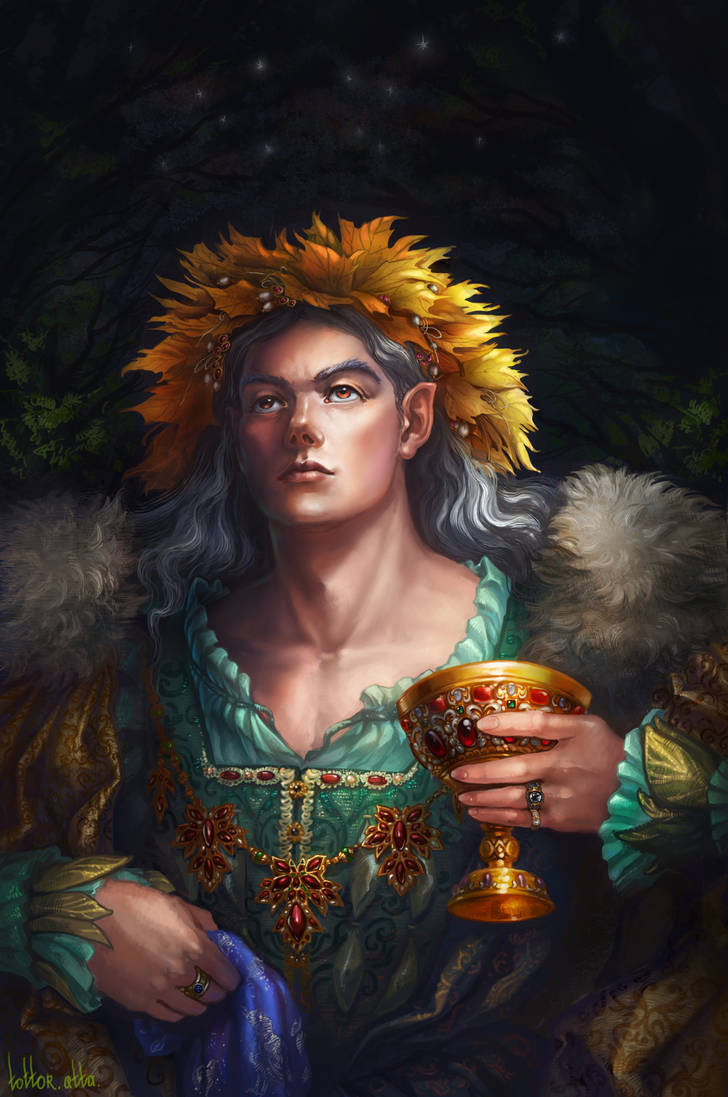 (A lot of detail ... a very long time.)


- any other picture you would like to share with us and why?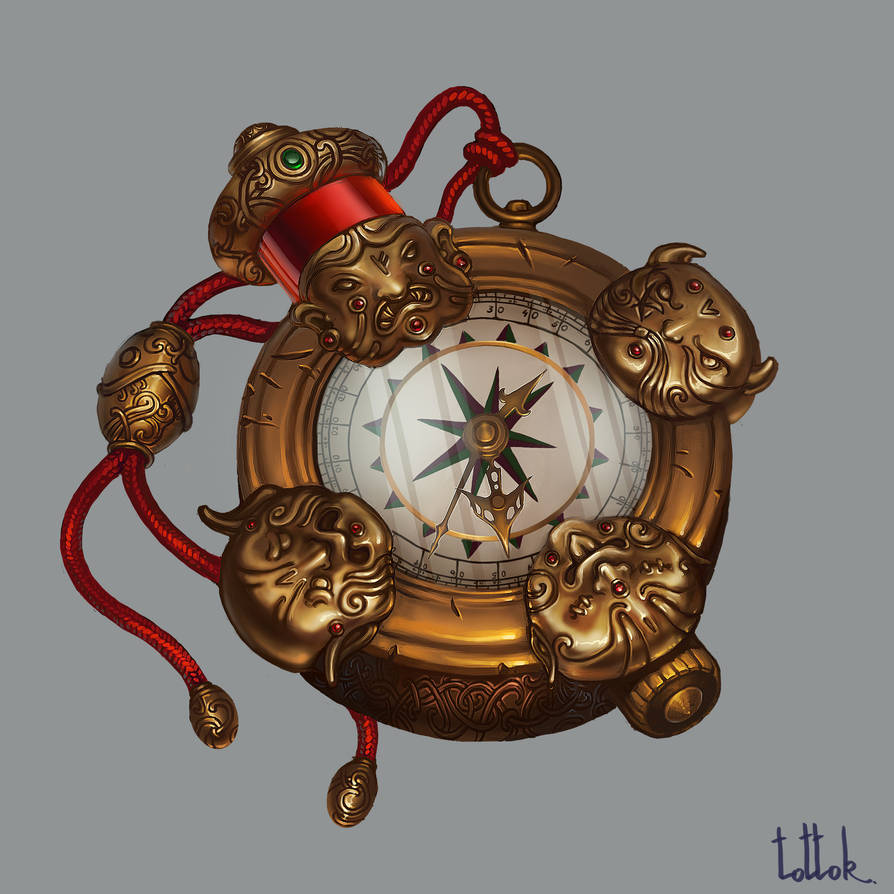 (Work on the Challenge. I still did not finish it, but it demonstrates that the concept design is my strong point as an artist.)

What key people in your life, (on or off of dA) have been inspirations to you, or has supported you, as an artist? You can also tell us why, if you want.
First of all - myself. In the beginning a lot of people interfered, those people I remember well

. When it somes to support, it was my teacher, seeing my efforts. But now, as an adult artist, I met with many of my colleagues who support me.
If we talk about the people who have influenced my work, they are:
The first digital artist of whom I have heard, my compatriot
anry
Fantasy artist with great style, Brom:
www.bromart.com/
A man, thanks to whose lectures on motivation I decided to draw on, despite the fact that all was very bad:
Guro
Is there some artist(s) at dA you know, who doesn't have as much attention as they would deserve? If yes, could you give us some thumbnails from their gallery?
Basically, I know famous artists - well, then, they are famous.
But some relatively recently appeared in the DA gallery:
Is there something else you would like to tell to the fans of Tolkien and your art?
To be honest - I do not know. I think I'm still too "small" artist, to speak about a speech for "fans"

And to the fans of Tolkien of course I can say:
Aaye!
Elen sila lumenn omentilmo!


Thank you very much for your time and answers!