After a longer pause (other projects and too little time), I bring you a new talk, in which I would like to introduce an emerging artist, whose gallery is well worth watching for more lovely Tolkien art in the future:

- NimrodelDark

1. Hello! For the beginning, could you tell us something about yourself?
Hi) Well, I'll start with the fact that I'm a girl from Russia and I'm 17 years old. I'm Nim. I love to draw and consider it my calling, but more than drawing I love elves!
2. What brought you to deviatArt and how did you pick your username? Being on the site for a relatively short time, what has been your experience with it so far?
I can't say exactly what brought me to deviatART, but chose this nick because I like the Nimrodel character. And it's dark because of my crazy thoughts, if you know what I mean.)

3. How did you enter Tolkien's world for the first time, and what impression did it leave in you?
I first got acquainted with the book "The Hobbit or There and Back Again" when I was 4 years old. I liked it at the time, but I wasn't a fan. But at a more conscious age, I read all his books at once and was so excited that I did not sleep at night and came up with images, drew, looked at the stars and learnt Sindarin.

4. What creates the image of Middle-earth in your mind? Is it more influenced by the books or movies, or maybe other artists, and did it change over time or remained the same?
For the most part, the image was created by films, then artists, and then slashers arrived)
Of course over time all is changing, and my views on the world Tolkien and on his characters, now I have period rethinking the "dark" characters.
5. Who is your favourite Tolkien character and why?

Wow! My favorite question. It must be Aredhel, though I can't say for sure. They're all good in their own way.
I like Aredhel because she follows a spontaneous desire and no one can tie her to her husband or place. She's fickle and fickle, like me.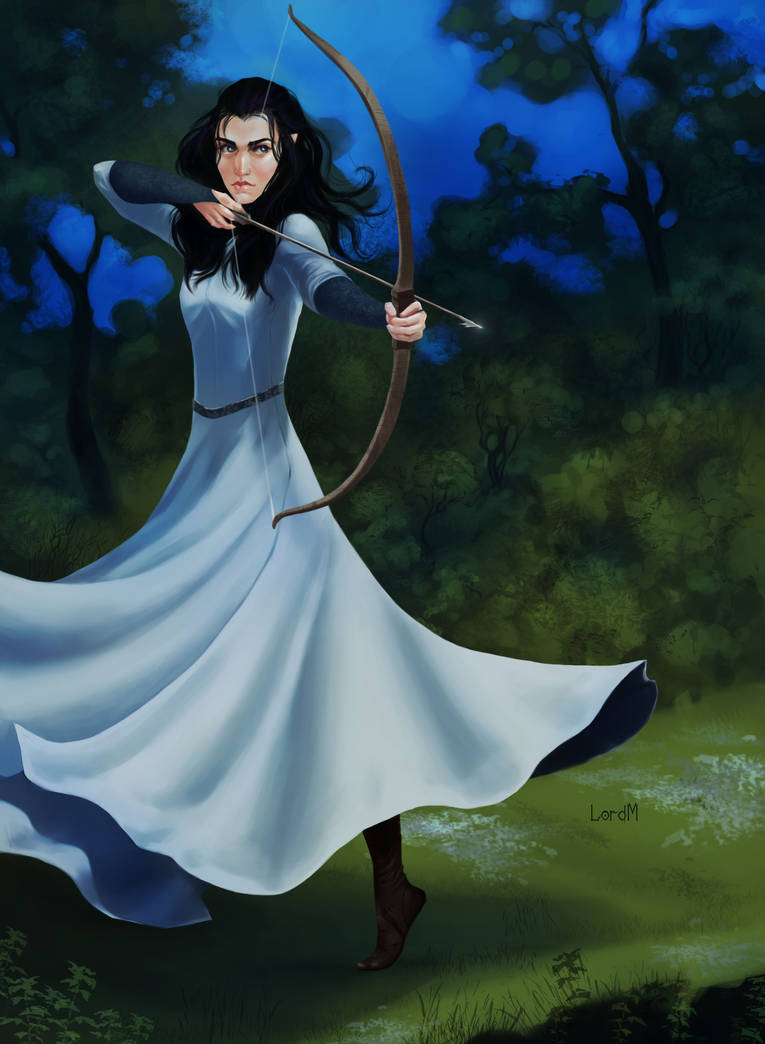 6. Now, could you tell us something about you and art? Are you a professional artist, or is art just your hobby? When did you start doing it, and who or what influenced your style?
To begin with, I can not call myself a professional, but I strive to make money with my art and inspire the work of other artists.
I started to draw in early childhood and it was a way of expressing my feelings and thoughts, in Digital I started to draw two years ago and just two years ago I decided to become a professional.
My style is very influenced by the work of my favorite artist
anndr
, but also partly my dad.
7. What's your creative process from picking the theme to finishing a picture?
In truth, it all depends very much on my mood. Basically, I create when I have collected thoughts in one lump and have a clear understanding of my feelings. Sometimes, based on my emotions, I choose a character and draw them as I see them. My work undergoes huge color changes in the process, basically boils down to me just taking and painting everything blue like it did on my art with Finrod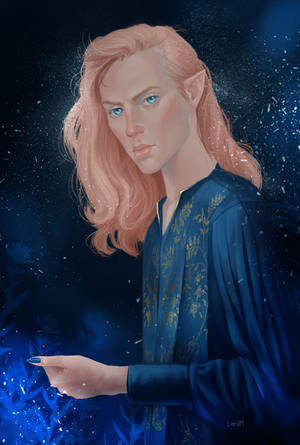 8. How do you perceive erotic themes in art, and especially in Tolkien fanart, since we can see them in your gallery as well?
I have a very positive attitude to them and I think that this also has aesthetics and natural charm. Elven love itself beautiful, whatever emotions the character posessses, they must be inherent in his nature.
9. What art technique is your favourite? Do you rather keep to the art techniques and styles you are familiar with, or do you experiment with new ones as well?

Each art is a fun journey into the world of uncertainty and experimentation .
10. Do you have some tips and tricks you would like to share with the other artists
?
No advice, any achievement is work + theory. Draw as much as possible, and I believe that you will become great examples of the future generation of creators!
11. Could you tell us, which

- Tolkien illustration you are most proud of?
I am very proud of my commissioned work where I drew Orome.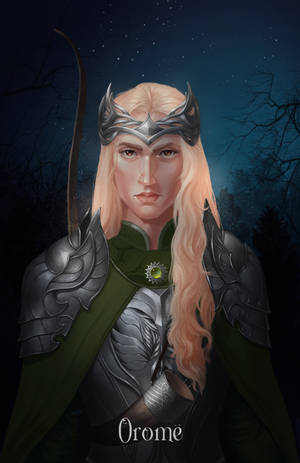 - picture fits your current mood?
- other picture you would like to share with us and why?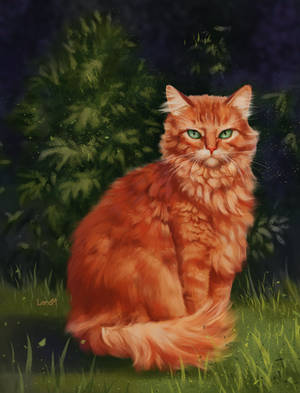 I just love cats, and this cat in particular

12. Would you like to thank somebody here? What key people in your life, (on or off of dA) have been inspirations to you, or has supported you, as an artist? You can also tell us why, if you want.
I would like to thank my best friend and cosplayer Sky Rozencreicer for the moral support and the long night discussions that can last until the morning.)
13. Is there something else you would like to tell to the fans of Tolkien and your art?
Everyone has the right to live in their own world, my homelandi is Middle-earth,and yours?
Thank you for your time and answers!