If you are a fan of Elrond, his family, and all the characters you could meet in Rivendell, I recommend you to visit the gallery of

- MellorianJ. Here is an example of what you can find there: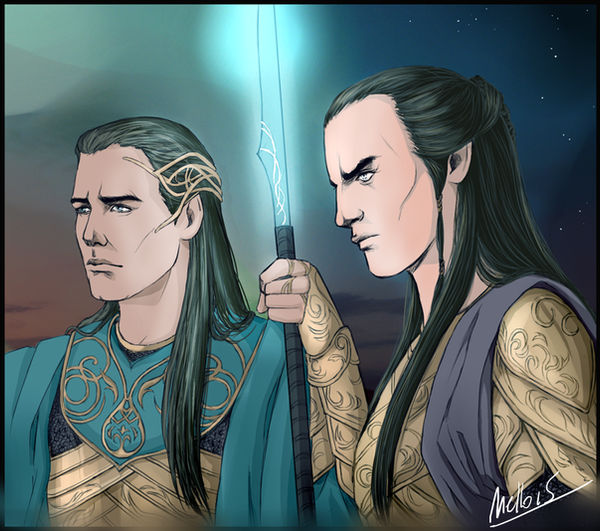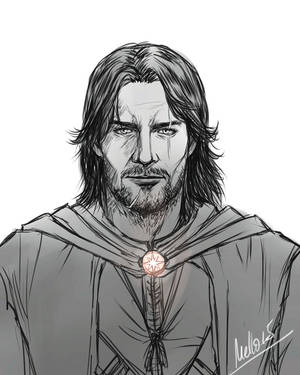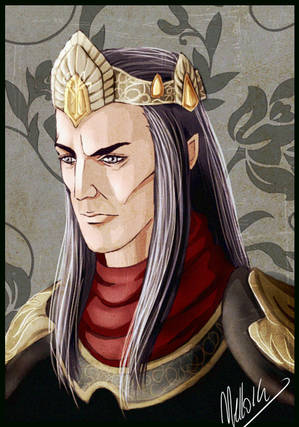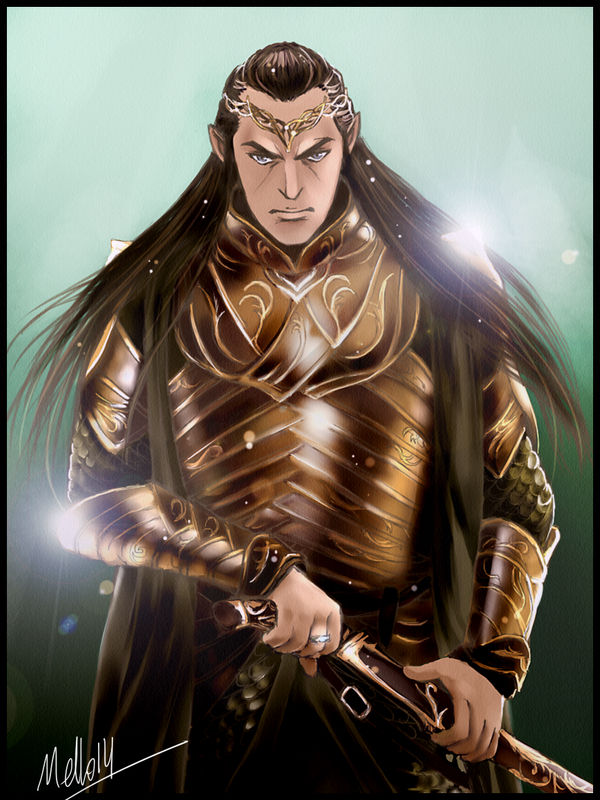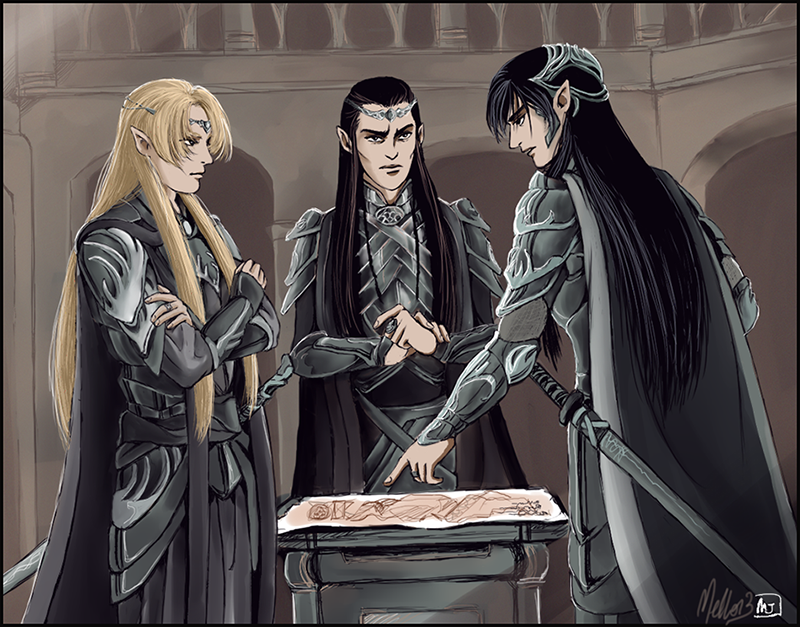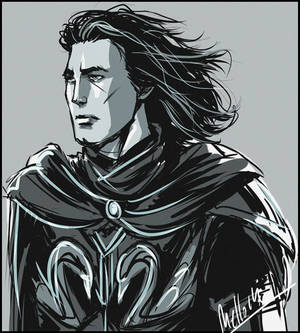 1. Hello! For the beginning, could you tell us something about yourself?
Hello! My name is Maud, I'm 42 and I live in the south east of France. I've always been attracted to imaginary worlds, fantasy or science fiction. I love watching movies and tv shows, playing video games and of course drawing. I used to be an avid reader when I was young, not anymore now and it's a shame.
2. It is interesting to find out the stories behind people's usernames. What is yours?
MellorianJ comes from Mellorian which was the name of one of my characters in the Lord of the Rings Online. When I created a DeviantArt account, Mellorian was taken so I added a J which is the 1st letter of my last name.
3. When did you read Tolkien's books for the first time, and what impression did they leave in you?
I don't remember exactly, it was short after the release of the movie "Willow" I suppose because I couldn't help comparing the Nelwyns with the Hobbits, lol.
Anyway, I started with the Lord of the Rings and I loved Middle Earth immediately. So I read the Hobbit then the Silmarillion to know more. I also read the Children of Hurin as soon as it was published. To my shame I still haven't read the Unfinished Tales.

4. When the movies came out, many of the inner pictures of characters and scenes in the mind of the readers have been replaced by actors and settings from the movie. Did it happen to you as well? Did you try to prevent it?
No I didn't try to prevent anything. On a visual point of view, I love Peter Jackson's interpretation of Middle Earth, and we can thank John Howe and Alan Lee for that.

5. How extensive is your knowledge of Middle-earth? Do you consider yourself Tolkien expert?
No, even if it was true, I will never consider myself as an expert of anything.
6. Who is your favourite Tolkien character?
Elrond. In spite of appearances (I love Hugo Weaving) I fell in love with Elrond by reading the LOTR books. His description was glorious and I wanted to know everything about the half-elven.
I also draw his sons a lot because we don't know much about them.
7. The majority of your drawings focus on the characters you could meet in Imladris/Rivendell. Is this where you would live, if you could move to Middle-earth?
A safe and lovely place hidden in a luxuriant valley, surrounded by waterfalls and inhabited by wise and ageless beings? If there is a heaven I hope it looks like Imladris!
8. Now, could you tell us something about you and art? Are you a professional artist, or is art just your hobby? When did you start doing it, and who or what influenced your style?
Just a hobby. I've been drawing since I'm a teenager. I was influenced by my grandpa who was a wonderful artist. He made wonderful oil paintings while I doodled Anime characters, lol. But despite the generation and the fact I was drawing things he didn't understand he was very tolerant and always encouraged me.
9. How do you choose which scenes and characters to illustrate?
A scene can suddenly come to my mind and I want to try to draw it, or I can see an illustration or a scene in a movie and take inspiration from it. It's quite random. In any case characters are always the center of my drawings so I focus on their expressions first, not the scenery.
10. What other book or movies (or anything else) inspire you to create fanart, and why?
I love characters first. If I discover a character who impresses me, whether it's in a movie, a book or a video game I will try to draw it. And most of the time it is a man. *innocent smile*
11. What art technique is your favourite? Do you rather keep to the art techniques and styles you are familiar with, or do you experiment with new ones as well?
I chose digital art for practical reason. Mostly drawing and cell shading. I'd love to know how to digital paint though. Traditional art needs space and I don't have enough.
12. Do you have some tips and tricks you would like to share with the other artists?
I can't claim to be an artist skilled enough to tell others what they should do or not.
All I can tell is an artist - as every other humain being - should always need to improve their skill. There is always a need for practicing.
13. Could you give us a link or thumbnail from your gallery of
- a Tolkien illustration you are most proud of?


- a picture from other fandom or original picture you are most proud of?

- a picture that fits your current mood?
Serene

- a picture that was hardest to paint?
because of the fire. I really suffered and I hate the result now, lol.

- any other picture you would like to share with us and why?
Because Elrond, because the feels !
14. What key people in your life, (on or off of dA) have been inspirations to you, or has supported you, as an artist? You can also tell us why, if you want.
My grandpa (see 8). And also my father, he always told me that it was important to put my signature on my drawings and be proud of them.
15. Is there some artist(s) at dA you know, who doesn't have as much attention as they would deserve? If yes, could you give us some thumbnails from their gallery?16. Is there something else you would like to tell to the fans of Tolkien and your art?
As fans we need to spread our love for Professor Tolkien's work, not consider it as our own. Somebody who appreciates the movies is not a lesser fan, somebody who prefers to read LOTR than the Silmarillion is not a lesser fan. Be tolerant, thank you.
Thank you very much for your time and answers!