This talk will be about a different art form than usually: it's about the synthesis of concept art, artisan crafts, script writing, acting, camera and many other kinds of art and talent in a fan movie. The movie is called The Sunset Kindom, and I strongly recomment you to watch it before reading the talk (it's just a few minutes long, despite the huge amount of work behind it):

And here I talked to Mark, the director of Legendarium studio

- LegendariumStudio: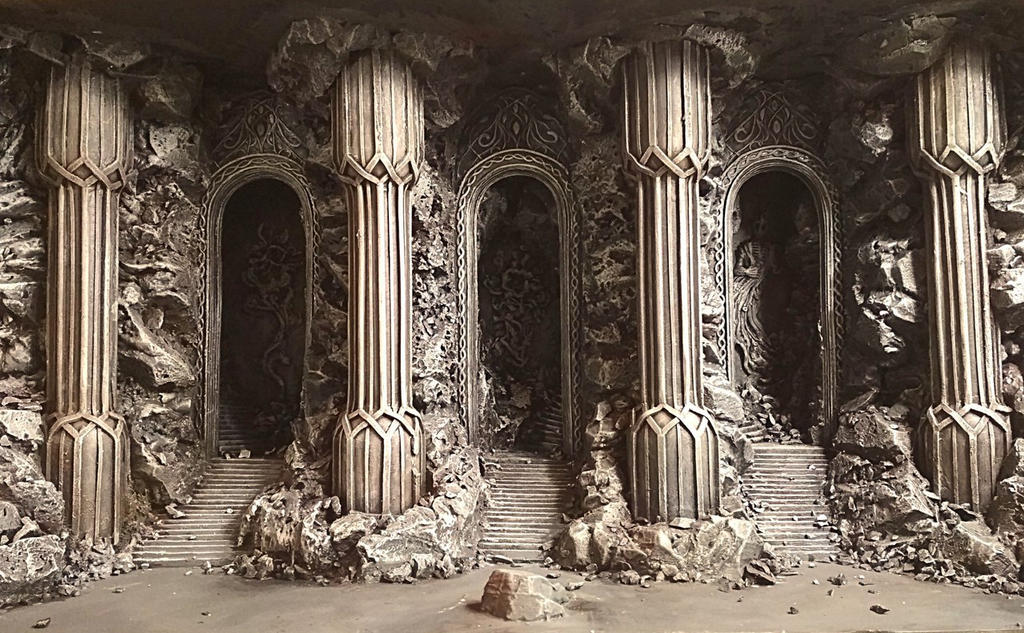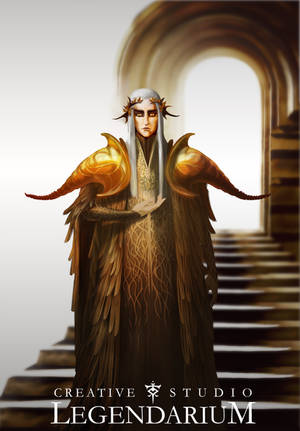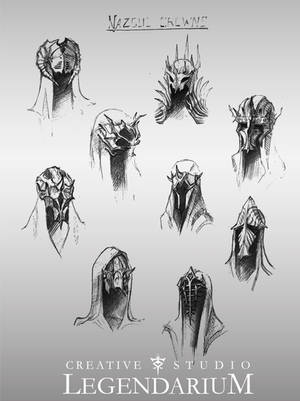 Hello! For the beginning, could you tell us something about yourself?
Well, my name is Mark, and I`m a director of Legendarium Studio — a group of multi-skilled fans of J.R.R. Tolkien. Our main interest concerns visual aspect of Middle-Earth: we`re really keen on costumes, props and armor. By the way, I`m an architect, so WETA`s miniatures struck me really hard. Two years ago we set a goal to shoot a short fan-video about events that took place in Mirkwood during The War of the Ring. This is a story about Thranduil`s struggle with orcs sent to conquer Woodland Realm. Also there`re some additional storylines such as Glorfindel`s clashing with Nazguls. The premiere screaning was in December 2017 in the chief local cinema. Now we`re working on an original short-film which will be a screen version of my own graphic novel.


I will get to the questions about the movie soon, but first let me ask a bit more about yourself. You joined deviantart only recently. What brought you here and what has been your experience so far?

I can't say I am active Internet user, but sometimes I need to find visual material for my designs. Scrolling pictures in a web browser I noticed that best of them are uploaded to Deviant Art. I decided to join and get what I need from one place instead of constant searching throughout the net. Actually, for me DA is not only a way to find inspiration, but also to show our works to those who may be interested in. I believe that communication based on common interests gives massive opportunities for work.

How did you enter Tolkien's world for the first time, and what impression did it leave in you?
My first meeting with Middle-Earth took place in the early childhood. It was Ralph Bakshi's cartoon film, which shocked me with its dark aesthetic. I was pleased to see a lot of similar in Jackson's trilogy — perhaps he took inspiration from Bakshi's work. As I remember none other than this cartoon sparked my interest in modeling and cinematographic art.
What about the books? When did you read them, and did either Bakshi's or Peter Jackon's version influence your imagination of characters and places?
I read "The Lord of the Rings" much later than watched the movies and cartoon, so it undoubtedly influenced pictures which came to me during the reading. But both Sir Jackson and Ralph Bakshi didn't touch upon some storylines and characters, so I managed to create them on my own. For example, our Glorfindel is absolutely original.
What about the Silmarillion and other Tolkien's books?
I think Silmarillion is really challenging for all who are connected with art. There're so many stories and characters… Every designer or artist must be truly excited while reading it. As for me, I'm not an exception. I've been dreaming of Silmarillion movie since I have met it for the first time (which has happened when I was 12). If we talk about the others professor's masterpieces, then I'll make mention of "The Children of Húrin" and "The Hobbit", but latter seems to me a bit ingenuous.
So already 12 years old, you knew you wanted to make movies and imagined them while reading the books?
Yes, I always imagine movies or cartoons while reading a book. It helps me to create more spectacular pictures. I try to treat all literary things as potential scripts for movies, so that they become a source of inspiration. My brain automatically starts generating ideas for visual designs, and if the story is really breathtaking I can even forget about the real world. For me film-making has always been a sort of magic that can turn printed sheet into gorgeous performance.
Can you tell us about your artistic journey from imagining movies to actually creating them?
Two years ago I was struck by the idea of making my own Middle-Earth movie. I can't say why — perhaps, I needed to find a new form to express my personal ambition and passion for Professor's world. Obviously, It is difficult to make something more fascinating than Jackson's version (especially for a cash-strapped fan), so I decided to work in the same style. Despite that, we tried to transform stunning WETA's designs and make something unique. The idea was to prove that fans can achieve great results if they work together and their enthusiasm is strong. Firstly, we needed a precise graphic conception of the movie and clear identification of the characters. I sketched some concepts which determined the atmosphere and production started. The task for me as an organizer was to gather as many enthusiastic people as I can find. After that everyone was going about his own work, and I needed only to rule the process in general. As a result we get a short video which describes the fading atmosphere of the Third Ade's ending.
So the prompts and miniatures in your gallery are a result of team work with you as an organizer and concept artist?
Not exactly. I discharge functions of art director as well. It means that designing, casting, making drafts, choosing technologies and materials are included in my duties. I must be able to do everything on my own because only in this case I can control quality of the whole product. I also had to do some handwork. For example, Barad-Dur, Morannon and Orthanc miniatures are entirely made by me. However, I would not cope with the project without our talented tailors, videographer and fighting scenes director. Also I want to specify the work of Legendarium co-producers, Anna and Ksenia. These fellows are absolutely irreplaceable.
Thank you for the clarification! So what is the actual process of making a fan movie from the idea to the final result on the screen?
Well, I suppose it's much more different from a professional film making, but it has some common features. Surely, you need a script (or an exposure sheet in our situation) for a videographer to understand exactly what you want. When the script is ready, you start actor casting. This process has its difficulties caused by the fact that all participants are not professionals.

Another important point is preparation for shooting. Undoubtedly, props and costumes were the most resource-consuming aspect: I mean both time and money. After all arrangements the shooting phase finally starts. Usually it takes no longer than a few weeks depending on difficulty of current scene.

The last but not the least is postproduction. In "The Sunset Kingdom" videoproject we had two scenes with chromakey background, and it took some time to edit. Color grading was extremely important as we shot scenes in different days with diverse lighting (and even using various cameras). Because of that we had to turn the film into monochromatic scheme with a bright red accent.

All in all, we had a lot of fun. Maybe, you're interested in any particulars I haven't mentioned?
Well, I think the most obvious question is money, since filmmaking is one of the most expensive artforms... Did you have a funding campaign or did you pay for everything yourselves?
We had two successful companies on Boomstarter (local analogue of Kickstarter) thanks to which we collected about 500$, but the whole movie budget is 1000$. So we had to pay one half by ourselves. Taking into account the fact that our project have lasted for two years, we could pay by installments and it wasn't so disastrous.
Are you a filmmaker also in your professional life, or is it just a hobby?
I am an architect. Filmmaking provides a possibility to create new forms of material culture, as well as architecture does. So it is not a simple hobby, it has strong sense for me.
What about the prompts and miniatures you have created for the movie? Could you tell us more about the process of making them and your inspirations?
All stuff is hand-made, and there are many things we have never created before. For example, Thranduil's throne was a really challenging task. On the one hand, this is a real-scale set, so its dimensions are about 5 metres height and 5.5 metres width. On the other hand, we needed to transport it from place to place. The solution was to make it portable (6 separate parts) and use bladdery shells. The supporting frame was made of wood and steel, and all decorative elements (including horns) are polyurethane-made. Also we used papier-mache. LOTS of papier-mache.
Another point are Nazgul armor gauntlets which cached a lot of interest of our followers. The technology of making is simple hot pressing with plaster molds. The main difficulty in each situation is to choose the correct way of making.
We take our inspiration from other artists and craftsmen, mainly from WETA's talented crew. Their works have enormous influence on me and my team.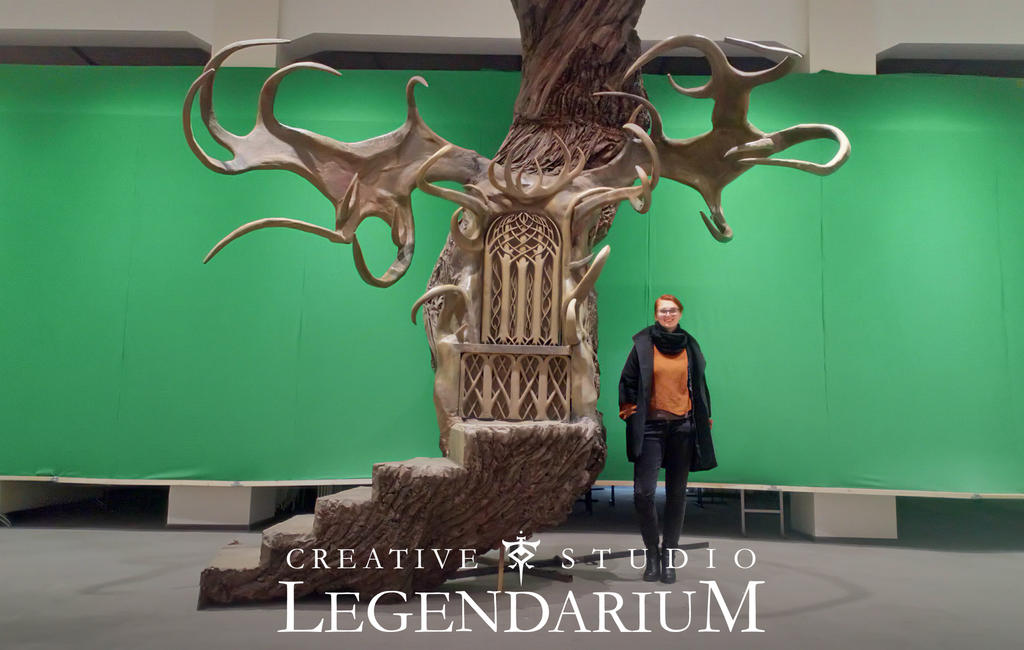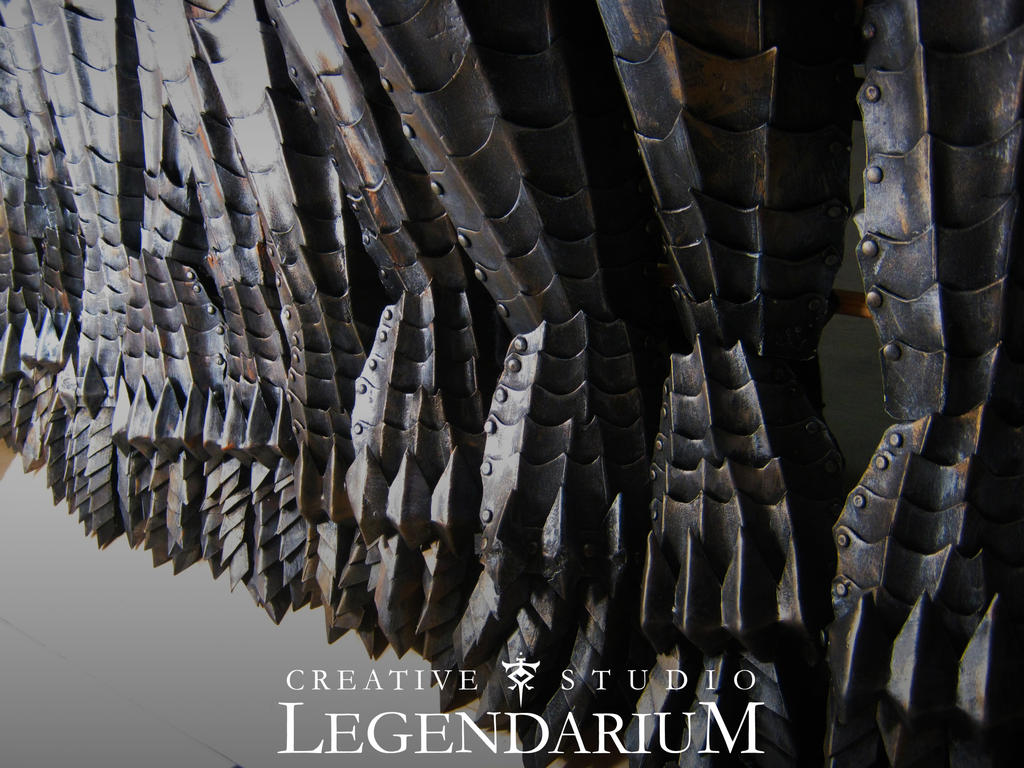 Are you planning to continue making LotR fan movies or maybe to expand the one you already made?
Making Middle-Earth screen visualizations is really difficult and money-consuming, so we decided to freeze. Now we're going to shoot a series of short movies about mysterious world imagined on our own. The main advantage is the fact we won't need any expensive costumes and decorations — artistic conception will be expressed by checkered light and shade, metaphors and abstract symbols.
Do you have some tips and tricks for other artists and filmmakers you would like to share?
Perhaps I can offer a couple of advices for those who're going to lead an artistic group.

Concerning teamwork — try to have a deal with those who is interested in it no less than you.

It's good to have a big working group, but much better to have a small team of really obsessed.

Get real. Never turn to a job you won't cope with.

Be self-rigorous. Otherwise you can't require anything
from others.

Never ask to do anything that you wouldn't do yourself.

There're no untalented people, there're unconcerned ones.
Thank you! Here I would like to give you the space to give credit to your creative group and anyone else who has supported you or your project. Could you introduce them a little?
First of all, many thanks to my closest deputies Anna Vist and Ksenia Starygina who are always ready to cover my back. The project would not be finished without their invaluable help.

Special thanks to Legendarium Studio crew: artists, designers, costumiers, props-makers, make-up artists and all who had a hand in the movie.

I am also proud to introduce our multi-talented cameraman Igor Tokarev. His patience and industry are beyond praise.

My respects to our fight scenes director Vlad Kazachek, thanks to whom we coped with one of the most difficult part of the project.

The last but not the least — all backers who supported our foundation campaign, especially to Anton Kruglov and Sergey Polyakov. They made it possible to get money for the shooting and let «The Sunset Kingdom» come to life.

Thank you, guys. Together we made a lot, and more to come!
Usually I ask these questions about pictures, but this time I will rather ask about the movie:


- which scene are you most proud of?
Talking about the best scene in the video, I think that's ship leaving Middle-Earth (2:23-2:40)
- which prompt are you most proud of?
Concerning props and costumes, the greatest (and both hardest to make) is obviously Thranduil's feathered robe: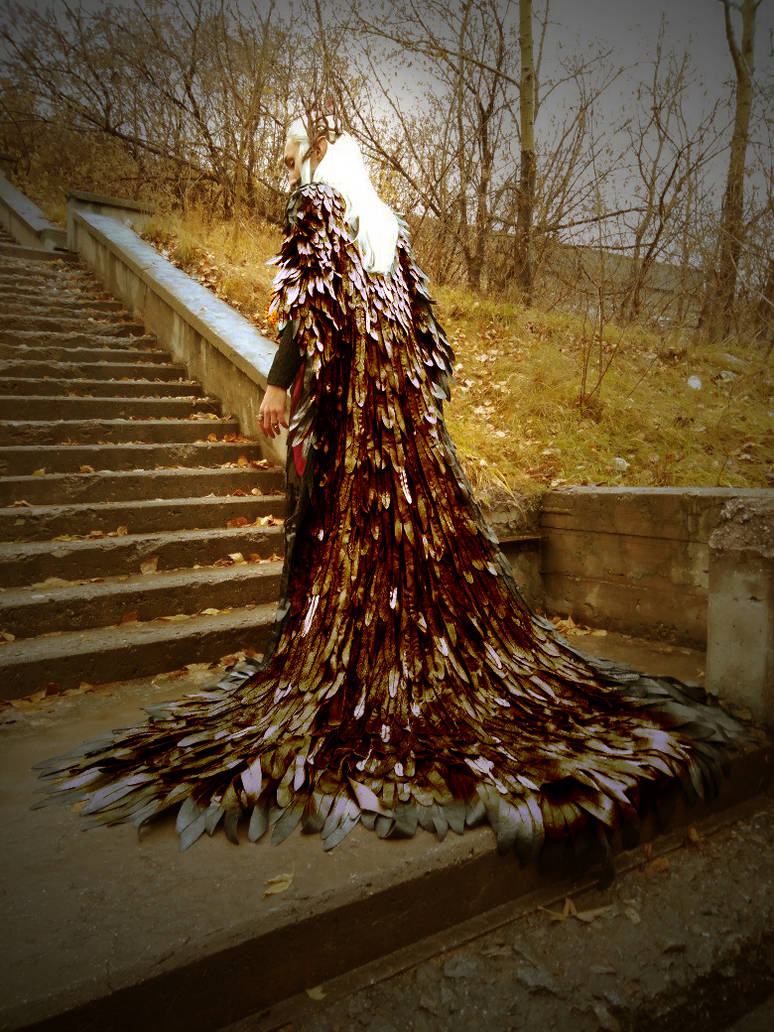 -
which scene was hardest to make?
The most laborious scene was battle in the throneroom (3:23-3:32) — all because of working with chromakey.
There're some mistakes, but in general I think we coped well.
- any other scene or prompt you would like to share with us and why?
Actually, I consider you will like our final teaser:
It is quite dynamic and impressive, and it shows Legendarium Studio's qualities in the best way.

I know you aren't on deviantart for long, but despite that, are there some artists you know that you think don't have as much attention as they would deserve?

I don't think these artists are lack of attention, but they are really well-deserved:



Their galleries are absolutely outstanding
.

Is there something else you would like to tell to the fans of Tolkien and your art?
Only one thing: if you cannot get yourself into Middle-Earth, make it on your own!

Thank you for your time and answers!