"Dark beauty" is the expression that comes to mind when describing the gallery of

- Kaprriss. The Elves in her pictures are beautiful, the Evil is beautiful, even pain and death is beautiful. Take a look:


1. Hello! For the beginning, could you tell us something about yourself?


Hello!)) My name is Anastasia Znamenska. I'm from Moscow.) But often I live in fantasy worlds.) It's like my own museum of wax figures, you know… they move in my mind and talk… And that's why I began to draw. It was impossible not to bring this shapes to life…)
2. What brought you to deviatArt and how did you pick your username?


Once I felt that I was ready to begin to shape my art and needed this. So, I create acc in Dev. And my username… One of my first nicknames in one MMORPG project was Kapriss. But this name was occupied. I didn't think too much and wrote Kaprriss.))
3. How did you enter Tolkien's world for the first time, and what impression did it leave in you?
When I was a child I read the book "The Lord of the Rings". It left some different emotions in me. Of course I was impressed by the world and characters and the scale of the world! But the language looked hard and phrases and descriptions seemed too long. But I fell in love with elves, magic, and… Sauron of course!)))
4. When the movies came out, many of the inner pictures of characters and scenes in the mind of the readers have been replaced by actors and settings from the movie. Did it happen to you as well? Did you try to prevent it?
As I said earlier at first I read the Books. But I was little… The movies I saw when I became older. So, I loved all the actors and scenes, and didn't feel any dissonance. I can say more: I prefer PJ's films, not books. I love the way PJ made them. And I think it's very important to show to the world some "different view". His work is awesome.
5. Some of Tolkien's books can be hard to read, being more of history annals than beletry. Do you let that discourage you or not? How extensive is your knowledge of Middle-earth?

My knowledge isn't perfect, but not bad)) I need to know this theme for drawing and discussing the artworks)) But you're right. Silmarillion is a hard book, it looks for me only like a history annal in general.)

6. Who is your favourite Tolkien character and why?


Sauron of course! His beautiful image based on the fanfiction and fans' fantasy, I remember. But.. not only. Who made a mess with the Nazgul and the Ring and made the Middle earth move actively! xD
He is a great dark lord for me.
7. Now, could you tell us something about you and art? Are you a professional artist, or is art just your hobby? When did you start doing it, and who or what influenced your style?
It's a simple, but hard question at the same time… I didn't learn drawing at university. All by myself only. It was my hobby for a long time. But now drawing is my job. Main and only. And my hobby too… I try to draw "for the soul" as much as I can.
I was fond of drawing since school. My favorite artist at that period of time was Leonid Afremov. I began to draw seriously 5 years ago, I was stunned by Nanfe artworks. They turned something in me… later it was Anastasia Cemetery. Very talented artists, I love their art!
8. How do you choose which scenes and characters to illustrate?


At some moment I feel something. and feel that I must visualize it. Or someone asks about commission, and if I feel what to draw I start…)

9. You Tolkien illustrations are a celebration of beauty - not only the one of Elves, but also the Dark lords and Orcs are beautiful in your pictures. Do you pick your motives and poses with this intention?
Thank you! You are very kind to me) Of course yes... I see character's beauty and want everybody to see it by my eyes…))
10. What other book or movies (or anything else) inspire you to create fanart, and why?


Oh really gorgeous and awesome books (and game) "The Witcher". I`ve left a big part of my heart in it xD I haven`t drawn anything on this theme but I`ll find time and do. I want!))
And "Drezden files". I love this books very much. And I see some pieces of them in my art…
11. What art technique is your favourite? Do you rather keep to the art techniques and styles you are familiar with, or do you experiment with new ones as well?
I always try something new. I don't have favorite art technique and I can't say that know much about them. I love different Impressionist arts most of all.)

12. Do you have some tips and tricks you would like to share with the other artists?


I think – no xD Every artist has his own tricks and they let the magic live in their works…)
13. You often take commissions for fanfiction illustrations. What is your opinion on fanfiction? Do you have to like the story to take such a commission, or is it even to you?

Unfortunately I don't know English as well as it can be comfortable for reading fanfics(( It`s my pain, yes. I`m only in the process of learning it. And I have too little time. So I have a folder with " fics to read")) And I`m sure someday I'll be able. But now I have to draw without reading anything more than summary…)


14. Could you give us a link or thumbnail from your gallery of

- a Tolkien illustration you are most proud of?


It`s old and not ideal, I know. But one of my favorite. I tried something new, tried to show "the other" Melk. And I could! xD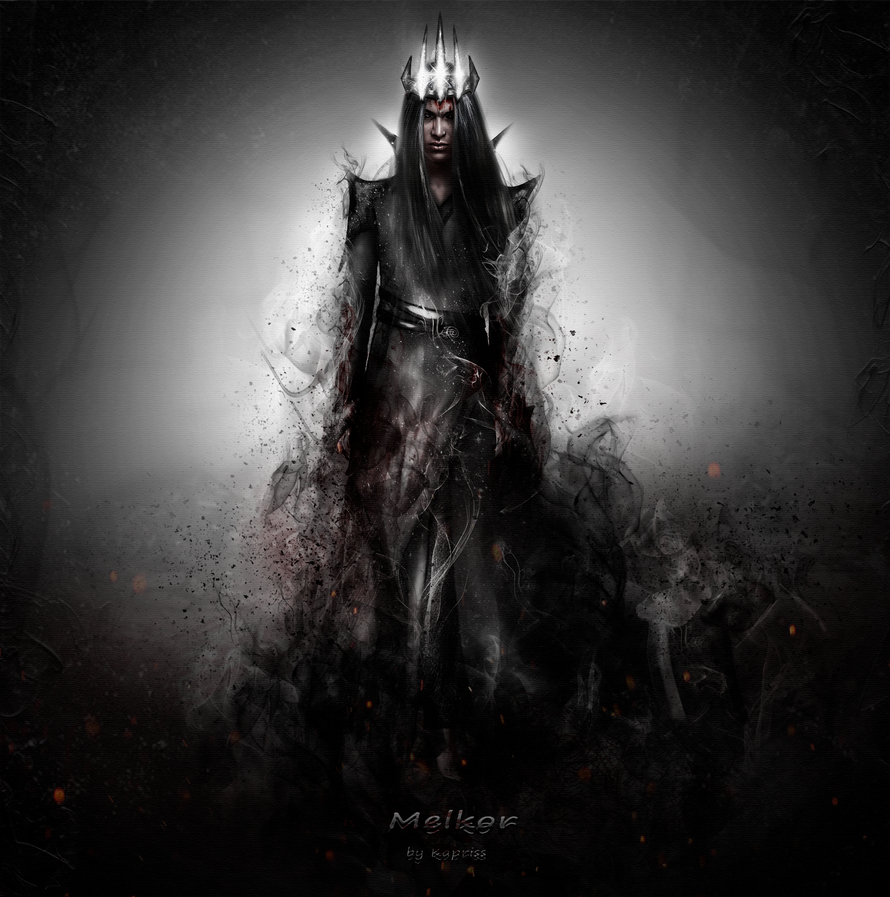 - a picture from other fandom or original picture you are most proud of?
It`s an original picture) But one of pictures where I showed some "Dresden files"))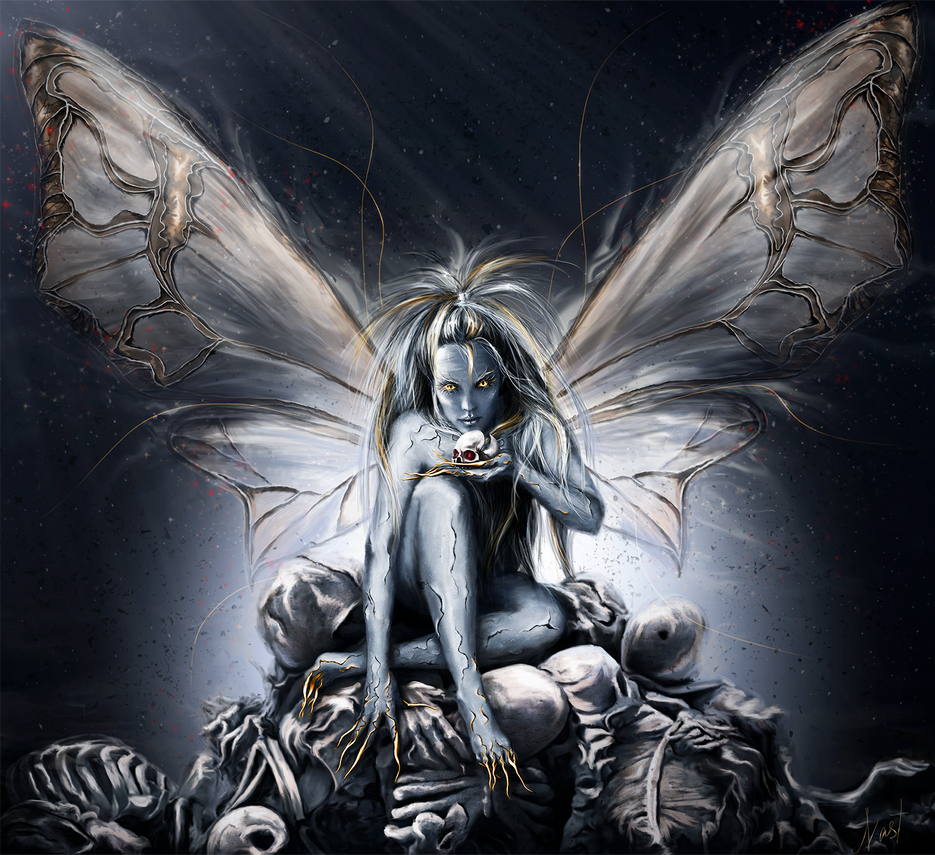 - a picture that fits your current mood?


This one. instead of a thousand words…

- a picture that was hardest to paint?


There I tried steam-punk theme. And found that to draw all this mechanics is a real challenge! xD

- any other picture you would like to share with us and why?


This one. It`s one of my favorite themes – machines and soul… It captured me and I want you to join me)
15. What key people in your life, (on or off of dA) have been inspirations to you, or has supported you, as an artist? You can also tell us why, if you want.
My family, of course. My boyfriend`s criticism is priceless. And each who wants to work with me and loves my art… thanks to everyone!
16. Is there some artist(s) at dA you know, who doesn't have as much attention as they would deserve? If yes, could you give us some thumbnails from their gallery?


For example, this artist.

-
elmishkn.deviantart.com/galler…
He draws wonderful portraits!
17. Is there something else you would like to tell to the fans of Tolkien and your art?
Take care….) See you in our fandom and my gallery! xD