This is the 50th interview in this series!


-

DanielPillaArt

is a digital artist from Brazil. He claims to be a hobbyist artists, but it is hard to believe that he is not a professional when looking at his work: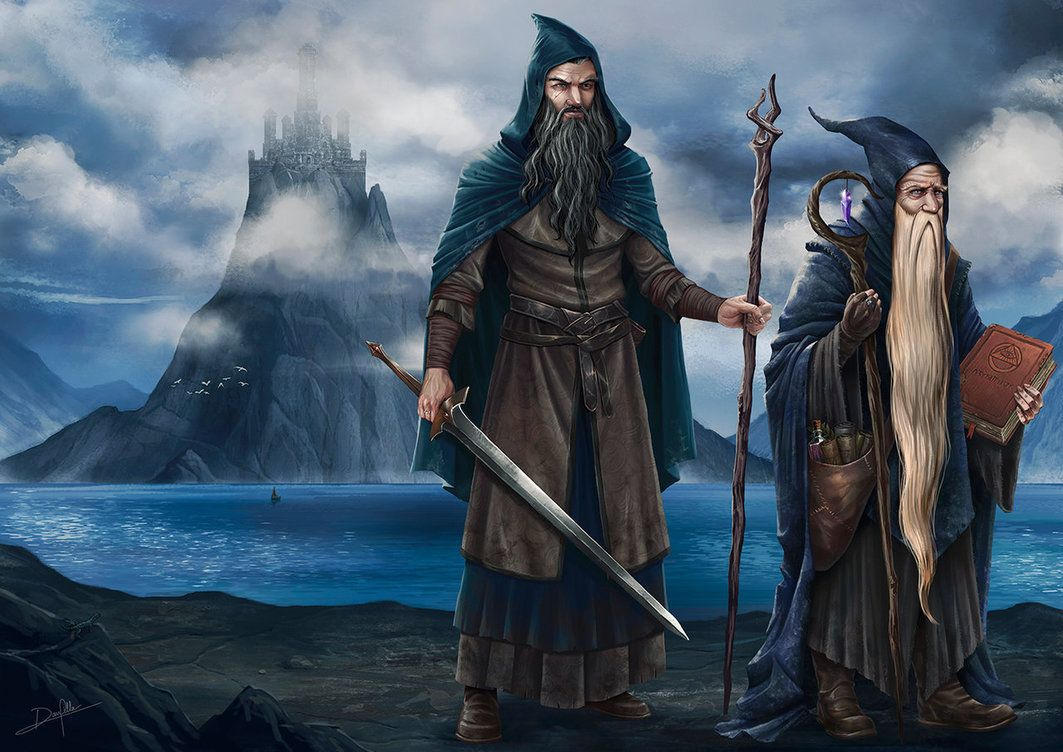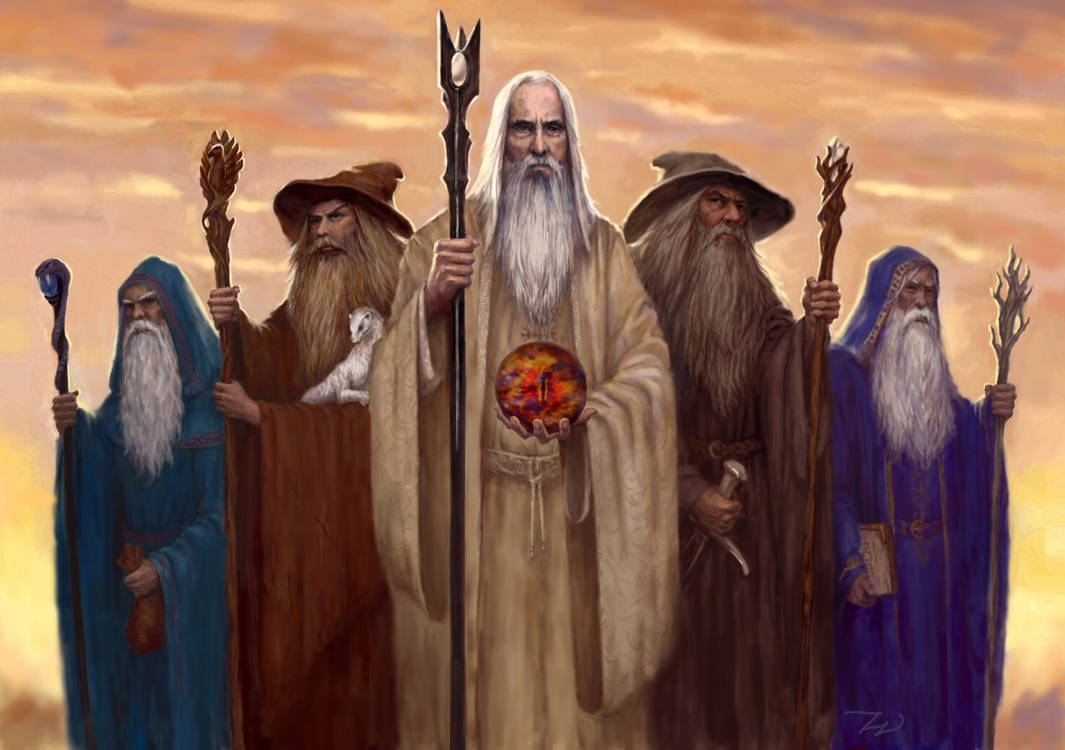 1. Hello! For the beginning, could you tell us something about yourself?


I live in a very small town in Brazil, far from big cities. I love to draw fantasy. Also I love books, movies and television shows. I like to collect all about Tolkien's Middle Earth, but my collection is still very small. And I am also very passionate about video games!
2. When did you read Tolkien's books for the first time, and what impression did they leave in you?
I was very impressed, I was completely attracted. It is impossible not to love the atmosphere of Middle-earth.
3. How extensive is your knowledge of Middle-earth? Do you consider yourself Tolkien expert?


I do not consider myself an expert on Tolkien. There is still much to browse and read. It takes much time to assimilate everything, and my time is a little limited because of work.
4. Did you read the books, or see the movies first? How much did the movies influence your imagination when reading the books?


The movies. I started reading "The Lord of the Rings" after seeing the film in theaters in 2001, so this greatly influenced me in my reading. But that was a long time ago, and I still did not draw as we as today.

5. Now, could you tell us something about you and art? Are you a professional artist, or is art just your hobby? When did you start doing it, and who or what influenced your style?


Drawing is a hobby for me. I wish this activity would give me profits, then I would be earning for doing what I love. I draw since I was a kid, but I just started doing digital art since 2001, when I bought a tablet. Many artists I meet on Deviant Art are sources of inspiration, there is extremely talented staff here. Many movies, books and games also influence me.
6. You have been on deviantar for several years, but started submitting Tolkien fanart, from character designs to epic scenes from the Silmarillion, only at the beginning of this year. What happened in that time?


Long ago I imagined doing artworks of Middle-earth. But it was only in 2014 that I felt I was really ready and dominating the digital arts to start drawing Tolkien. But I know that I have still much to learn about digital.

7. How do you choose which scenes and characters to illustrate?


Sometimes reading a passage inspires me or one of the scenes of some of the movies. Or when I see the work of any other artist.
8. Who is your favourite Tolkien character?


Gandalf! Needless to think about it to be able to say, lol

9. What other book or movies (or anything else) inspire you to create fanart, and why?


I have dozens of ideas for new designs, but I have little time to execute those ideas. I could cite many films and books, but I'll tell you what I'm currently doing: a fanart based on the game "Bloodborne" which I am hooked to.
10. What art technique is your favourite? Do you rather keep to the art techniques and styles you are familiar with, or do you experiment with new ones as well?


My art is digital, so I like to use the tablet and Photoshop. I am always with an open mind to learn new ways within digital art.
11. Do you have some tips and tricks you would like to share with the other artists?


I'm always looking for tips and tricks myself. Watching tutorials on youtube and watching the work of artists I like.

12. Could you give us a link or thumbnail from your gallery of
- a Tolkien illustration you are most proud of?
- a picture that was hardest to paint?

- any other picture you would like to share with us and why?
Not finished!! lol
13. Is there some artist(s) at dA you know, who doesn't have as much attention as they would deserve? If yes, could you give us some thumbnails from their gallery?


This is a great artist: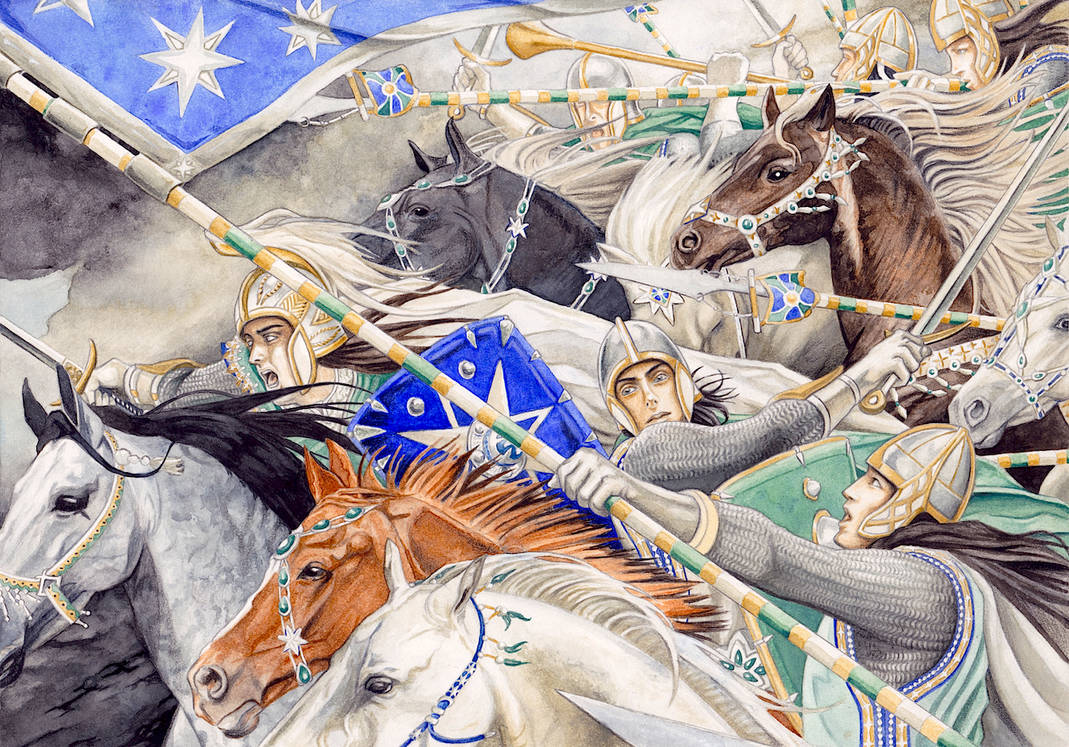 15. Is there something else you would like to tell to the fans of Tolkien and your art?


I would to like to say thank you, thank you so much for give me support! And follow me on facebook:
www.facebook.com/danpilla.ilus…
Thank you very much for your time and answers!