If you browse the gallery of

- BellaBergolts, you will find that Tolkien themed art is in minority compared to other fantasy themes, but it still creates a nicely sized collection and its astonishing quality makes it well worth to sift for it. And she promised that much more is coming, so it is well worth to watch her if you aren't yet

1. Hello! For the beginning, could you tell us something about yourself?
My name is Bella and I have been drawing all my life. I get inspired by a lot of things such as books, films, world history, small ancient towns and urban legends, creations of J.R.R. Tolkien, David Lynch and Bruno Schulz. I dream about making a game of my own one day;
2. What brought you to deviatArt and how did you pick your username?

Like everyone else, I registered on Deviantart to share my art with other people. My nickname is my art name;
3. Your art related to Tolkien is mostly commissioned work and fanfiction illustrations. Do you ever draw scenes directly inspired by LotR and Silmarillion without someone commissioning it?
May be one day I would draw something from my imagination dedicated to Tolken. But not now

4. About your fanfiction illustrations, do you have a favourite type of stories you like to illustrate? What inspires you to draw a scene from a fanfic?
I love non-romantic stories about vanity, loyalty, wise and senceless decisions, without sex scenes, without changing canonical heroes.
5. How did you enter Tolkien's world for the first time, and what impression did it leave in you?
I read and watched The Lord of the Rings when I was a child and I liked it then so much, that years later bored me to death. Just recently I read Silmarillion and Tolkien became exciting again! But films of Sir Peter are just nice memories for me now, I want to rethink the imagery and aesthetics of The Lord of the Rings setting in my art in an entirely different way;

6. What creates the image of Middle-earth in your mind? Is it more influenced by the books or movies, or maybe other artists, and did it change over time or remained the same?
As it was already said, I get Inspired by books, but also by high-quality fanfics, where characters are shown logically and with respect to canon. And also by classical English artists;
7. Who is your favourite Tolkien character and why?
I like House of Feanor, cruel fate of Feanor's sons somehow reminds me of tragedies of Ancient Greece, which touches my heartstrings in bothering, but also emboldening;
8. Are there some topics in Tolkien's works that you are particularly passionate about?
Ambition without borders and its consequences, which spare neither gods nor elves;
9. Now, could you tell us something about you and art? When did you start doing it, and how did you become a professional? Who or what influenced your style?
I have studied art in college and university for many years, but still, continue to work on my mistakes every day. I feel a great passion for academic art and impressionism and attracted by something unspeakably not from this world in magical realism and surrealism. I would like to work somewhere in between of these two movements;
10. When art becomes a job, does your relationship to it change? Do you still have time and motivation to draw something just for yourself?
Even when it's work - I draw it like for myself. Each commission is like a challenge, possibility to make something new or something that I never wanted to do myself. I have my own little project which I make with my friends-artists. It is called 'Chronicles of Pshejania" we have huge motivation to make something worthy of it and really big plans!
11. What's your creative process from picking (or getting) a theme to finishing a picture?
All typical here. I make a sketch first, thinking about what colours should dominate, where to put an emphasis. Then look for references to have an understanding of how looks, for example, WWII warship or sunrise valley. Aaand then I work until I'm not satisfied with the result;
12. What other book or movies (or anything else) inspire you to create fanart, and why?
"Game of thrrones", "Cinnamon shops'. I don't believe in the art based on films, the film itself contains all the imagery you need, you don't have to visualise and fill in the blanks;

13. What art technique is your favourite? Do you rather keep to the art techniques and styles you are familiar with, or do you experiment with new ones as well?
I like art between magical realism and surrealism, but that I already told to you. The bad thing is, that I never was skilled enough to make something like that;
14. Do you have some tips and tricks you would like to share with the other artists?
Always try to keep the balance between "I want" and "I must". This is the most important thing if you want to keep going and not to burn out. And don't be obsessed by counting watchers and followers for this is senseless and demoralising. By remaining in good shape, your art
will inevitably receive attention from interested people;

15. Could you tell us, which

- Tolkien illustration you are most proud of?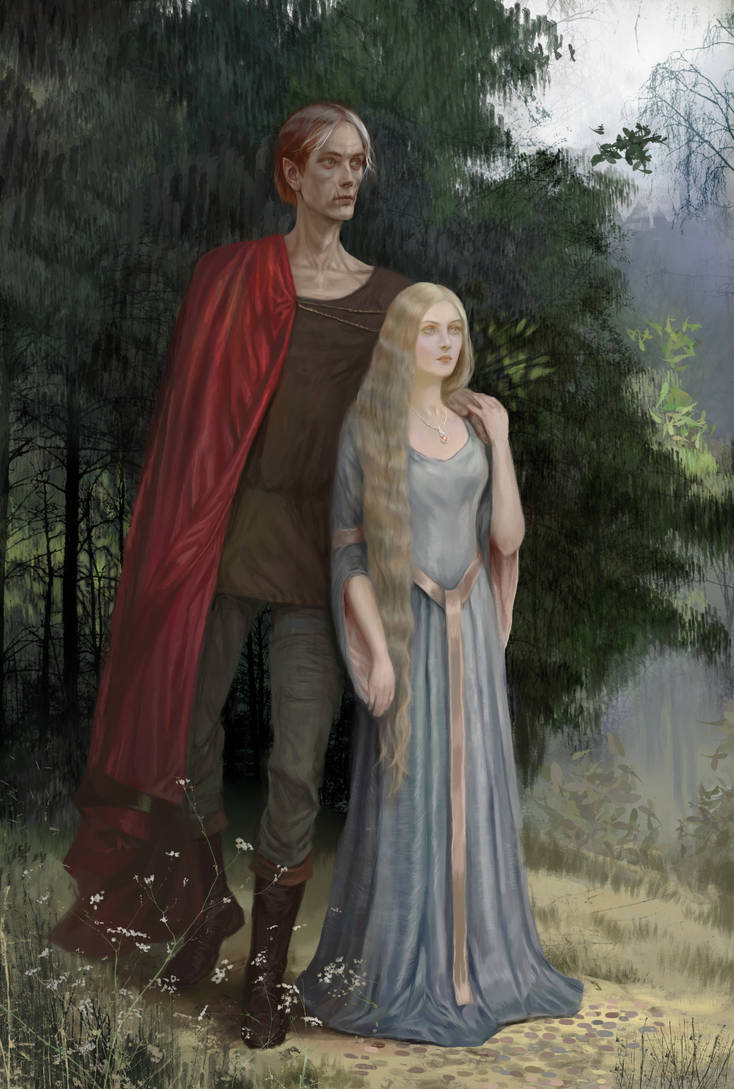 - original picture or picture from other fandom you are most proud of?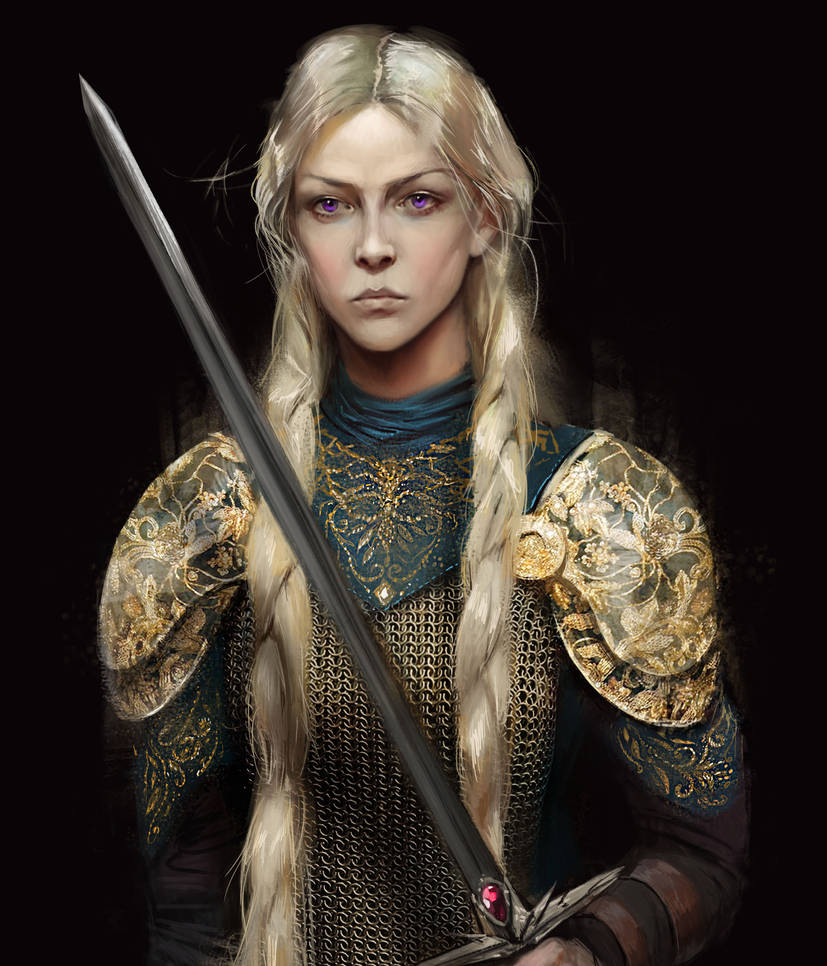 - picture fits your current mood?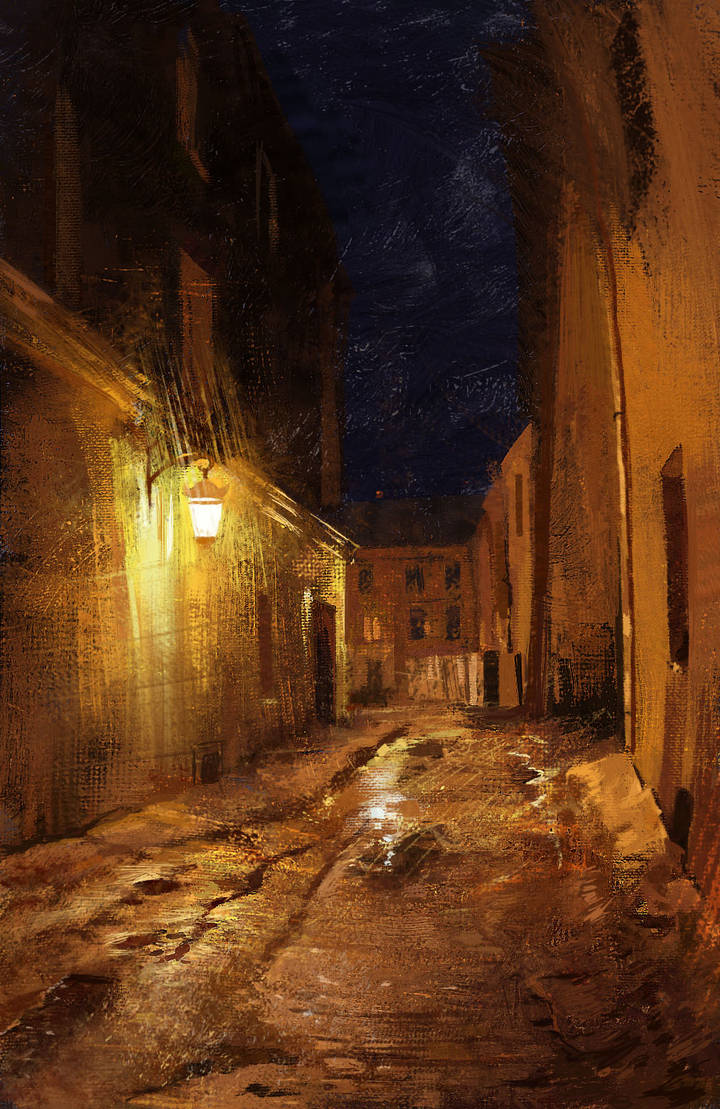 - picture was hardest to paint?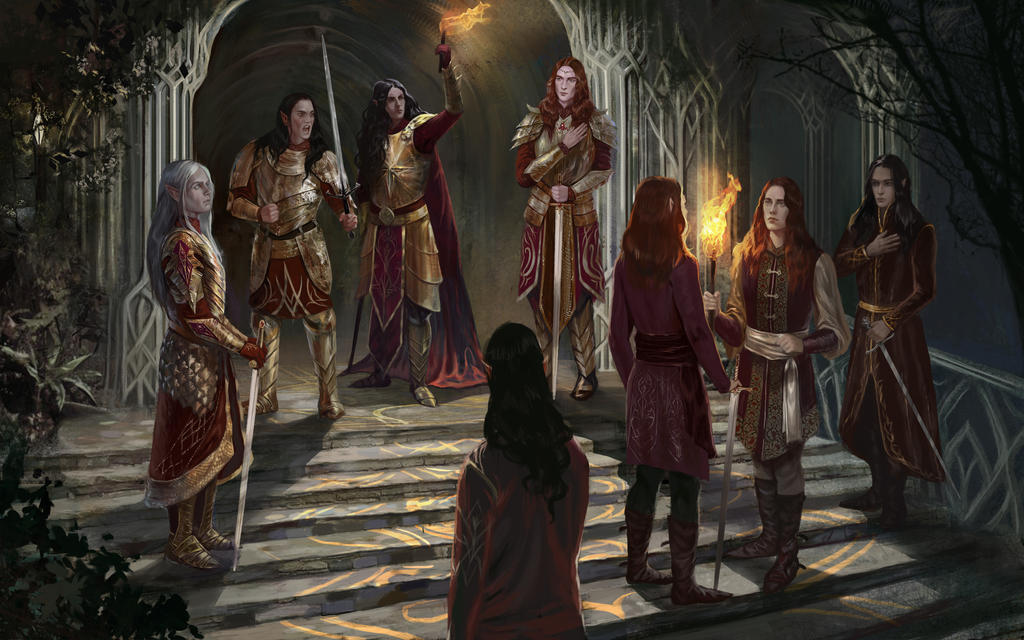 - other picture you would like to share with us and why?
16. Would you like to use this space to give a feature to someone? Is there some artist(s) at dA you know, who doesn't have as much attention as they would deserve? If yes, could you give us some thumbnails from their gallery?


17. Is there something else you would like to tell to the fans of Tolkien and your art?
I hope you will like my new works because I am making a lot of new arts of Tolkiens characters.
That's great to hear! Thank you for your time and answers!