All talks:


Talks with Tolkien artists - complete list
A complete list of all interviews from the "Talks with Tolkien artists" series. It will be updated after each interview posted.
The list featuring a few pictures from the interviewed artists had to be split due to size limit:

Talks with Tolkien artists: part 1
Talks with Tolkien artists: part II
Talks with Tolkien artists: part III

1. with Gold-Seven :iconGold-Seven: fav.me/d6aprnx

2. with steamey :iconsteamey: fav.me/d6bx1lc

3. with ekuk
It's my birthday in 2 days, preciouss! And as it's a custom among hobbitsses, I'm giving you a present

Here's an interview with a lovely Polish artists

- kuliszu (who may change her username soon).



1. Hello! For the beginning, could you tell us something about yourself?
Hi! I'm a student of Architecture, currently living in Krakow (which everyone should visit!). I'm 23. Apart from reading and drawing, I like foreign languages, horses and singing. That about covers it.
2. It is intersting to find out the stories behind people's usernames. What is yours?
Oh wow, this is a nice question. Because I hate my username

I found the name Alassëa somewhere (it's Quenya for ''merry'', apparently, but I just like the sound of it) and I used it in a couple of other places, but on dA all the possible versions had been taken so I figured I'd add something to it. It was a bad idea. I guess when somebody sees it they can't be bothered to read past the first five letters or so, what with all those A's and E's

When I started this account, I had no idea that changing your username is impossible unless you're a premium member. But I have no need for premium membership other than changing my name so I'm not going to spend my money on this.
3. When did you read Tolkien's books for the first time, and what impression did they leave in you?
I was about 15. I remember struggling through some parts and being impressed and dissapointed at the same time. Impressed with the extensiveness of the world Tolkien created (the languages!) and a bit dissapointed with his style of writing, which at that age wasn't very appealing to me (I loved books with lots of dialouge, deeply explored characters and fast moving action). Even though, I read everything of Tolkien's I could lay my hands on because I was in love his world. Then I bought the English versions and discovered it all over again, because there just no comparison between reading the translation (however good it may be) and the original work. Now I read them always when I want something peaceful, because all this meticulousness and the formal language have a calming effect. Even all the battles and heartbreak


4. How extensive is your knowledge of Middle-earth? Do you consider yourself Tolkien expert?
Hardly. I mean, if confronted with a random person on the street, I would probably come across as a hardcore fan, but there are so many more knowledgable people in the fandom that I would never consider myself an expert.
5. Did you read the books, or see the movies first?
The movies were first. I didn't see them right after they came out though, because for a long time I was adamant that I hated fantasy, both in films and literature

I watched them around 2006 because my younger brother had finally talked me into it and then it all started.

6. When the movies came out, many of the inner pictures of characters and scenes in the mind of the readers have been replaced by actors and settings from the movie. Did it happen to you as well? Did you try to prevent it?
I saw the movies first, so when I read the books I started out with the actors and settings. But while reading, things changed. I saw most of the characters very differently, even though I like most of the movie portrayals. The books just add so much more background that the perception had to change. But the sights and costumes are so meticulously depicted in the movie (and so true to the book) that they really get ingrained in your mind. I would find it hard to picture a different Edoras, for instance.

7. Now, could you tell us something about you and art? Are you a professional artist, or is art just your hobby? When did you start doing it, and who or what influenced your style?
It's just a hobby, although I do cherish secret hopes that one day I'll have a chance to illustrate a book

But at the moment I'm too busy with my studies and work to think about it seriously. As for when did I start - well, I've been drawing since I remember, much like probably everyone else around here. And my favourite things to draw were always characters from books or just people I made up.
8. How do you choose which scenes and characters to illustrate?

There's no rule. Sometimes I'm just reading and think ''this would be nice to draw'', other times I feel the need to illustrate something, and if I don't have anything specific in mind I browse the books till I find something that fits my mood. And there are also times when I see a photo, a piece of art or a situation which inspires me to translate it into a Tolkien-themed illustration.
9. What other book or movies (or anything else) inspire you to create fanart, and why?
The Witcher saga by Andrzej Sapkowski, because it's wonderfully written and the characters and settings are given a detailed description. Then there's the BBC Sherlock series which is I think the only fandom where I don't go back to the books (which I always do, if there are any), but that's because I love the way the characters have been written. And they're very different from the book. There are also a few other fandoms I sometimes illustrate but these drawings aren't in my dA gallery and aren't going to be so I won't talk about them (don't look for anything creepy here

they're just too personal to be publicised, in fact every time I submit a picture to dA I have to fight with myself)

10. What art technique is your favourite? Do you rather keep to the art techniques and styles you are familiar with, or do you experiment with new ones as well?
Oh there are lots of techniques I love but if I had to choose one, it would be graphite pencil. It's the one that has been with me for the longest time. Recently I've been using colored penciles more and more and I find they offer a lot of possibilities. Then there are oil and acrylic colours (with a preference towards the former because they dry slower, give deeper hues and can be made into semi-transparent layers. But they stink

And the brushes are difficult to clean). Watercolour is a wonderful technique once you get the hang of it. I still haven't, but there are some artists here on dA who just take my breath away. I'm trying it out though. I like using random pieces of paper for my drawings, sometimes I paint them over with random colours. If you don't have an impeccable white sheet staring at you, suddenly you get a bunch of new ideas. I also like dry and oil pastels, both work best for me if I paint something with acrylic colours before. There are some unfortunate cases too, like one picture I wanted to scrape on double painted paper, but it didn't really work


11. Do you have some tips and tricks you would like to share with the other artists?
I don't know. Just don't ever stop. It's a great thing to have a passion, don't get discouraged by difficulties which everyone is bound to encounter along the way. I'd also recommend trying different techniques, it really helps you grow.
12. Could you give us a link or thumbnail from your gallery of
- a Tolkien illustration you are most proud of?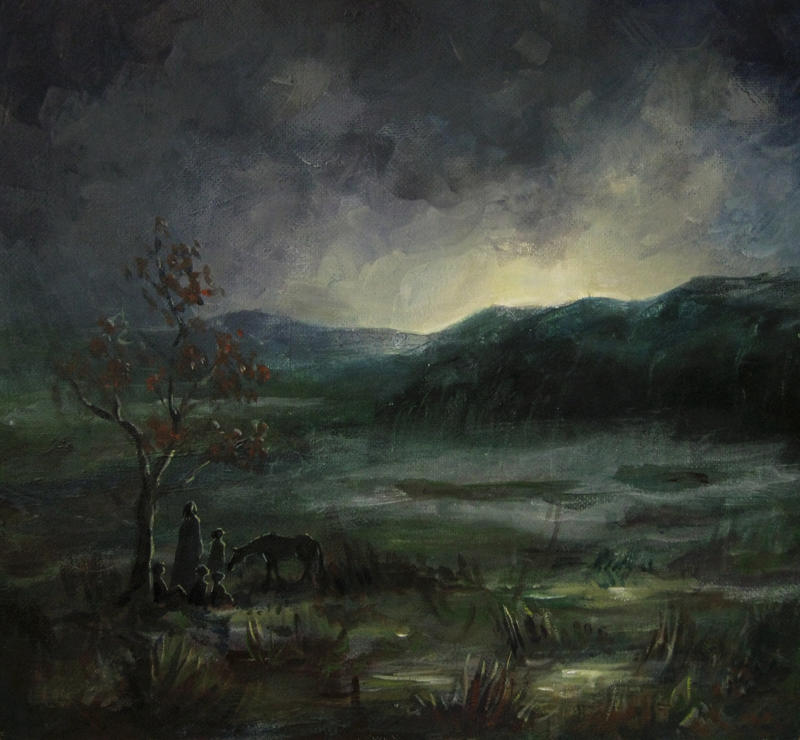 - a picture from other fandom or original picture you are most proud of?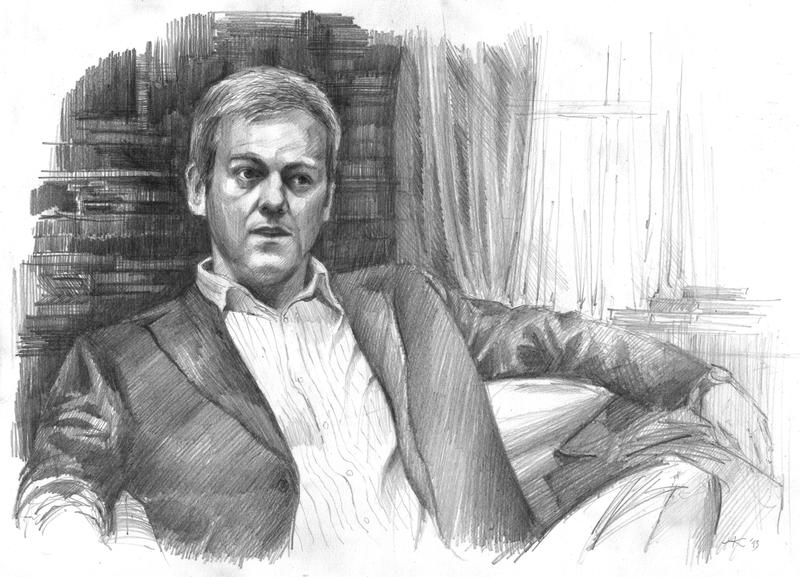 - a picture that fits your current mood?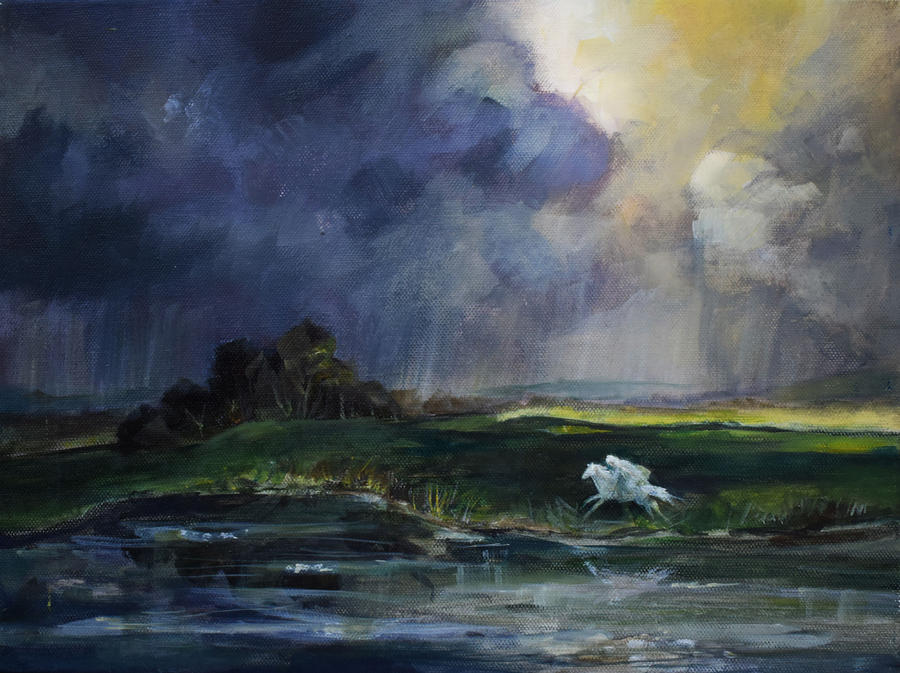 - a picture that was hardest to paint?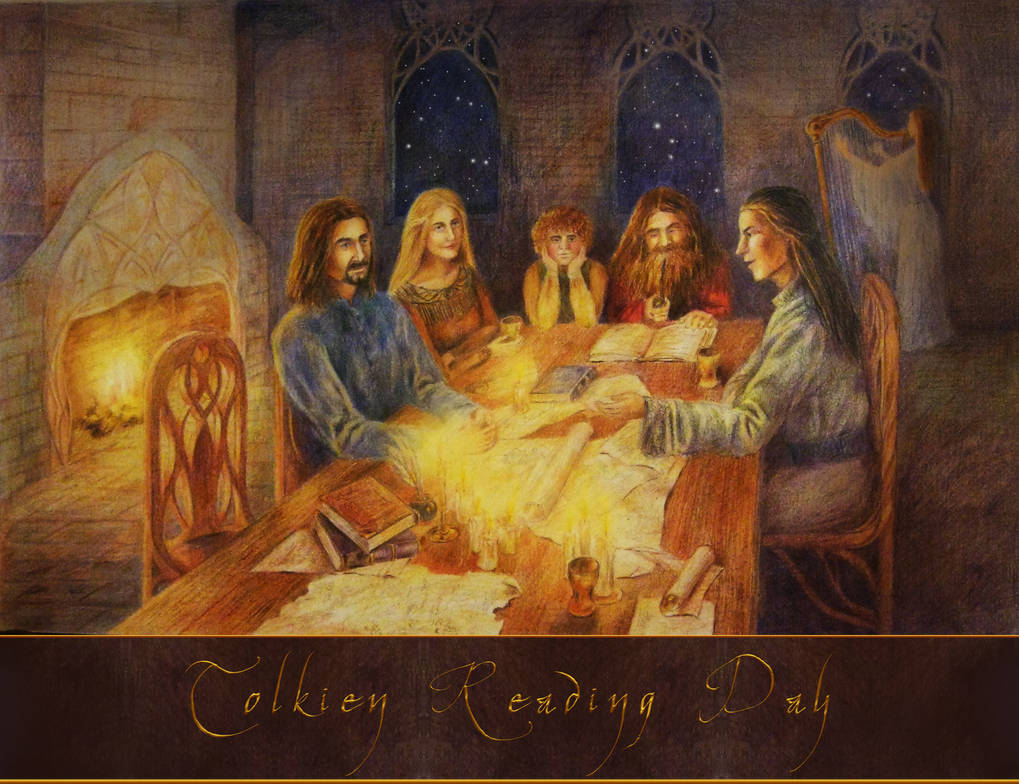 12. What key people in your life, (on or off of dA) have been inspirations to you, or has supported you, as an artist? You can also tell us why, if you want.
My parents have always been supportive. My mother is very easy to please (we sometimes have fun and tell her to draw something herself and then we get chickens with ears or horses which look like giraffes, not that she minds), so she would gush over anything I cared to show her, but the praise of my dad has always mattered a bit more I guess, since he can actually draw and paint very well. But most of my pieces (the fandom-ish ones) haven't really been seen by anyone, just because they're too personal for me. And yeah, I'm talking about the ones you can see in my gallery, so how personal is that

I guess it has something to do with being anonymous on the Internet (haha). As for the support on dA, it has been wonderful and I cherish every appreciation that people offer. And the most inspirational artist I can think of, in terms of illustration, is James Gurney (not so much the hyper realistic panoramas as his oil sketches). I also like Kasiopea, a Polish illustrator with great Tolkienish stuff, Rien Poortvliet, and from the old masters - Vermeer van Delft, Stanisław Wyspiański, Władysław Podkowiński, Jan Stanisławski and all impressionists.
13. Is there some artist(s) at dA you know, who doesn't have as much attention as they would deserve? If yes, could you give us some thumbnails from their gallery?
Those I like most already have loads of attention but they're absolutely amazing, so here goes:



Oh this one doesn't have so much:

14. Is there something else you would like to tell to the fans of Tolkien and your art?
Thank you all! When I joined dA several years ago I never thought I would get so much appreciation and even be asked for an interview

Thank you as well for your time and answers!